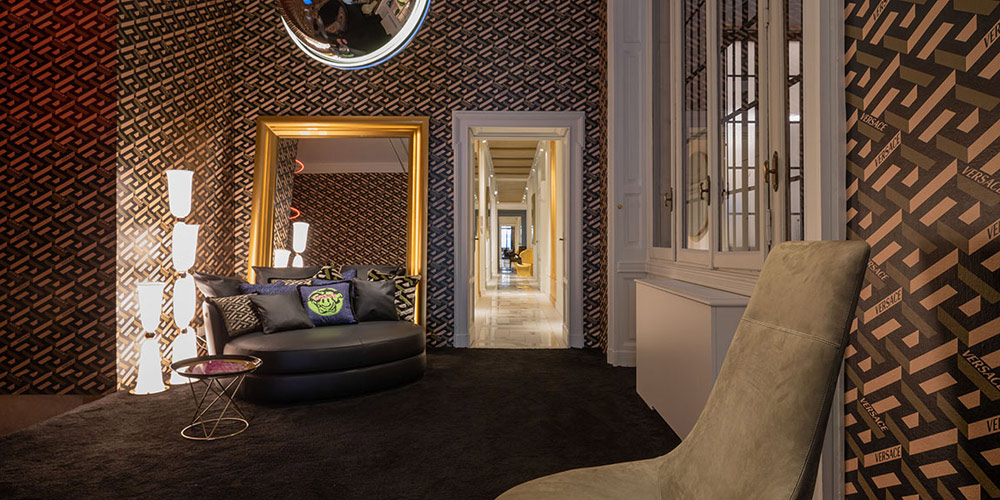 At the Milan Design Week 2021 Versace Home presented a new collection of furniture and home accessories created as part of a collaboration between Donatella Versace and the famous duo of design architects: Roberto Palomba and Ludovica Serafini. More than a simple transposition of the fashion brand's stylistic codes, this project has been created under the aegis of Lifestyle Design Group (the Italian division of the American Haworth Group), which has been a licensed partner of the maison for about one year. in partnership with Luxury Living Group integrating fashion, luxury and living to offer a global experience of the Versace world.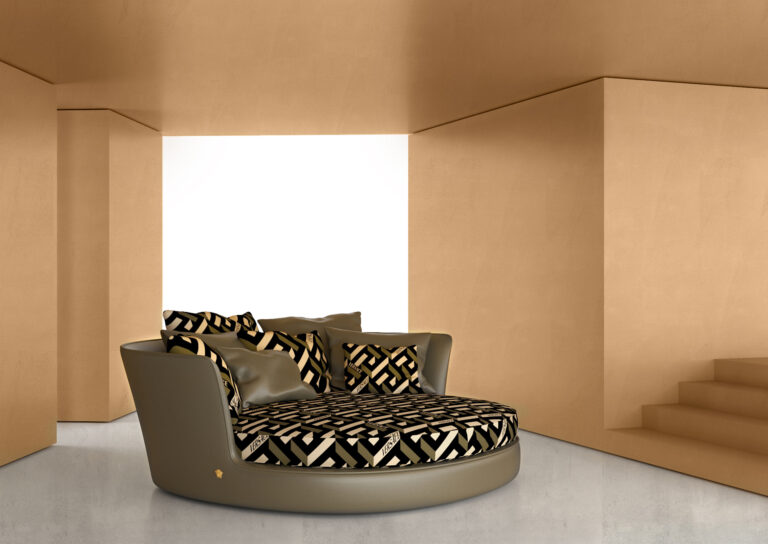 "I am a very curious person and I always embrace every occasion to learn something new. When I started brainstorming with Ludovica and Roberto, I was captured by their incredible knowledge of design and by the ideas they already had for Versace Home," said Donatella Versace. The collection speaks of know-how, creativity and pure design, echoing the revered identity of Versace. References to non-conformism, classical art, mythology and eclectic decoration and geometric lines are mixed with typical Italian flair as Versace continues to use its icons to define a bold lifestyle.
The extensive know-how of Palomba+Serafini leads to timeless design creations, the result of 30 years of activity, bringing many international prizes. They attracted the intuition of Donatella Versace, who has understood that they have "the right stuff" to generate a total experience of the Versace world.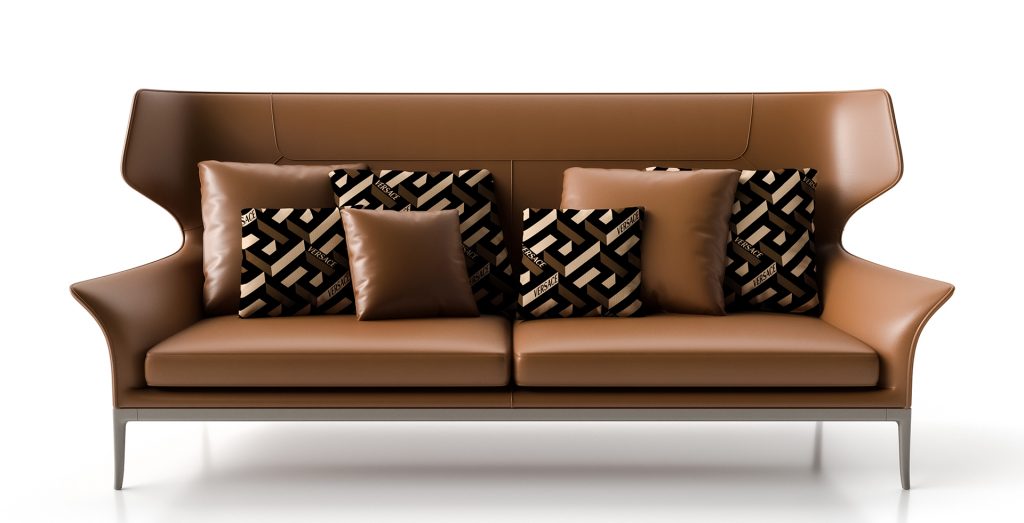 The way they were able to infuse the new collection with Versace's iconic codes in their clean, modern and elegant lines is really cool. I love their use of colors and the way they wanted to be respectful of the brand, but at the same time bring it into the present day with their vision said the Italian designer of working with Serafini and Palomba.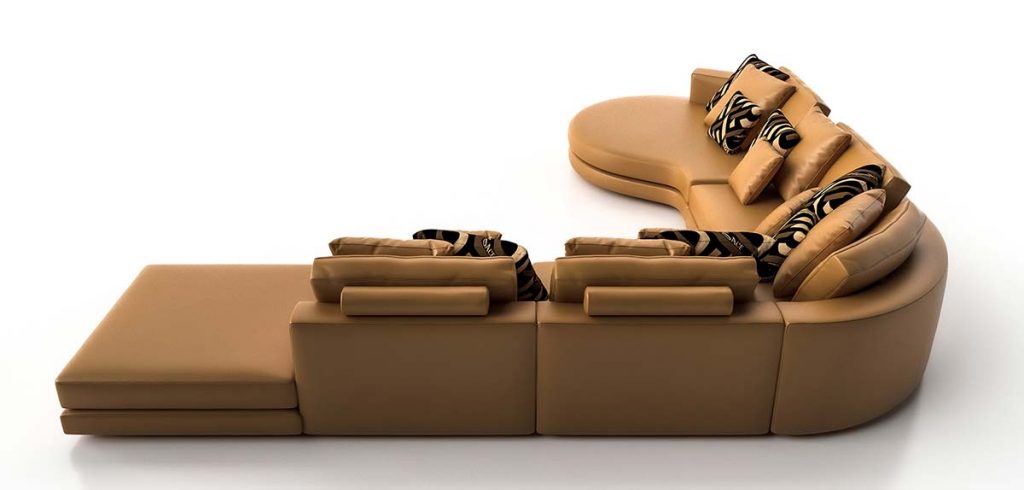 The beauty of the home collection is expressed in all its sculptural power in the new store space on Via Durini, Milan, which is staged like a real home. There the Versace world is revealed, room by room, in a succession of atmospheres that speak of its extraordinary ability to draw on different artistic expressions and transform them into a liveable reality.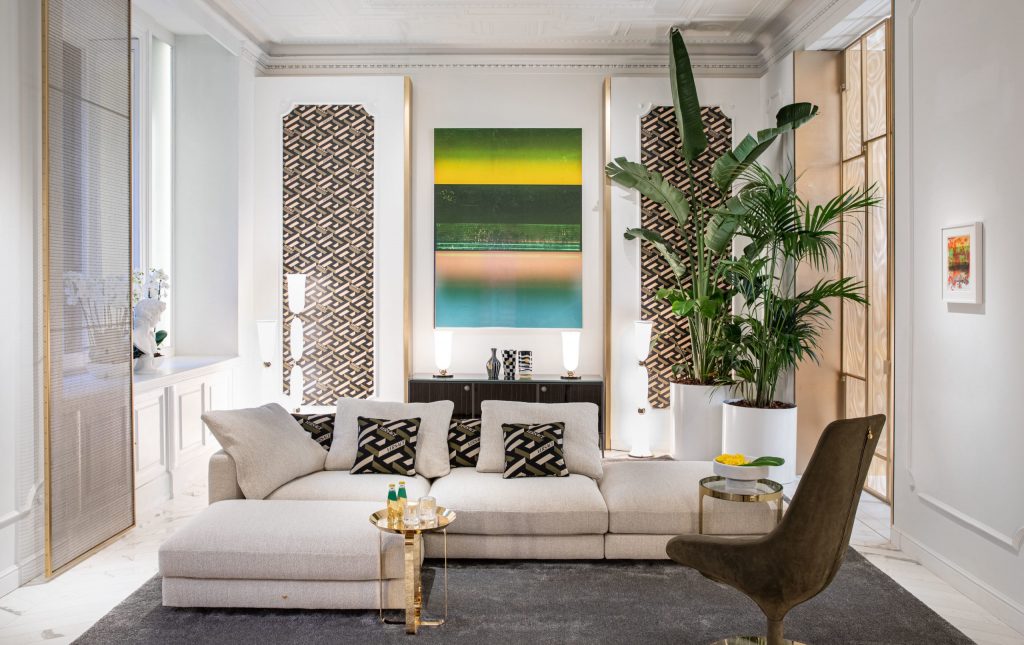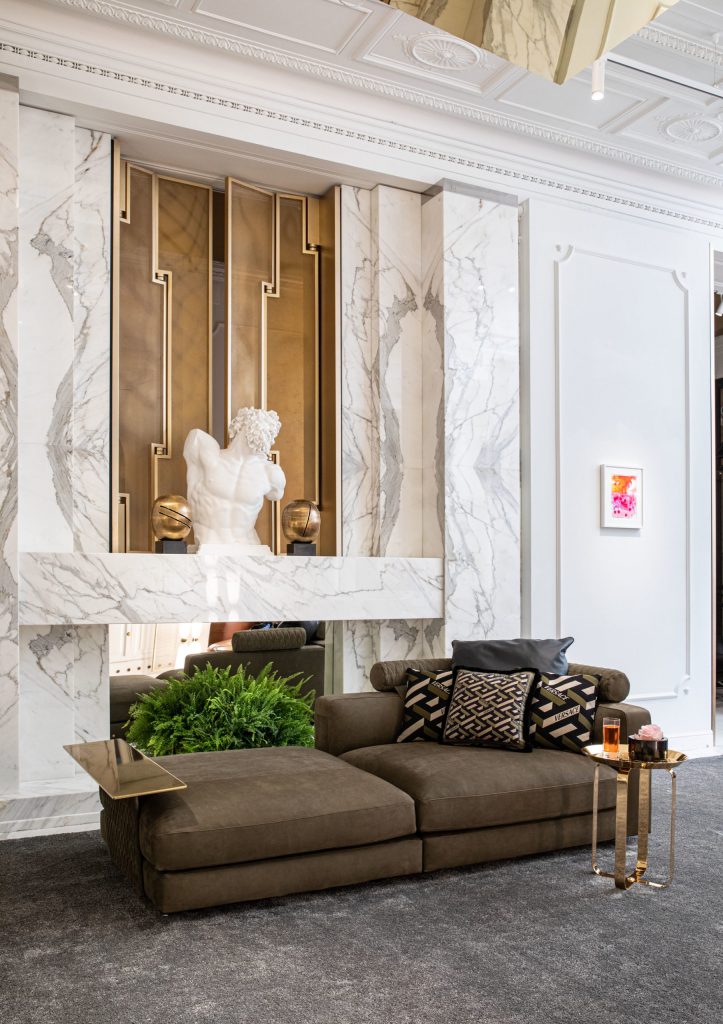 "Working with Donatella was like two oceans that meet, having her input and her guide to transfer the brand's codes into the home collection that was an interpreter of design values and at the same time respectful of the brand itself was a great deal for us," said both Serafini and Palomba.
The new Versace Home collection is the fruit of research into the brand's history; its shows, its icons, and graphic elements that distinguish its philosophy, and most importantly of the incredible experience of the two architects when it comes to create interior design pieces that last.
Leather is combined with silk, luxury metals with marble, and block colors with printed surfaces as a celebration of contrasts. The Versace Home designs are defined by this polyphonic vision: each piece, with its own history and character, forms part of a complete and evocative environment in which we can immerse ourselves for a new living experience.
Versace's signature Medusa, Barocco and Trésor de la Mer motifs give three-dimensionality to the details of sofas and chairs, coffee tables, beds and lampshades, mirrors and cabinets.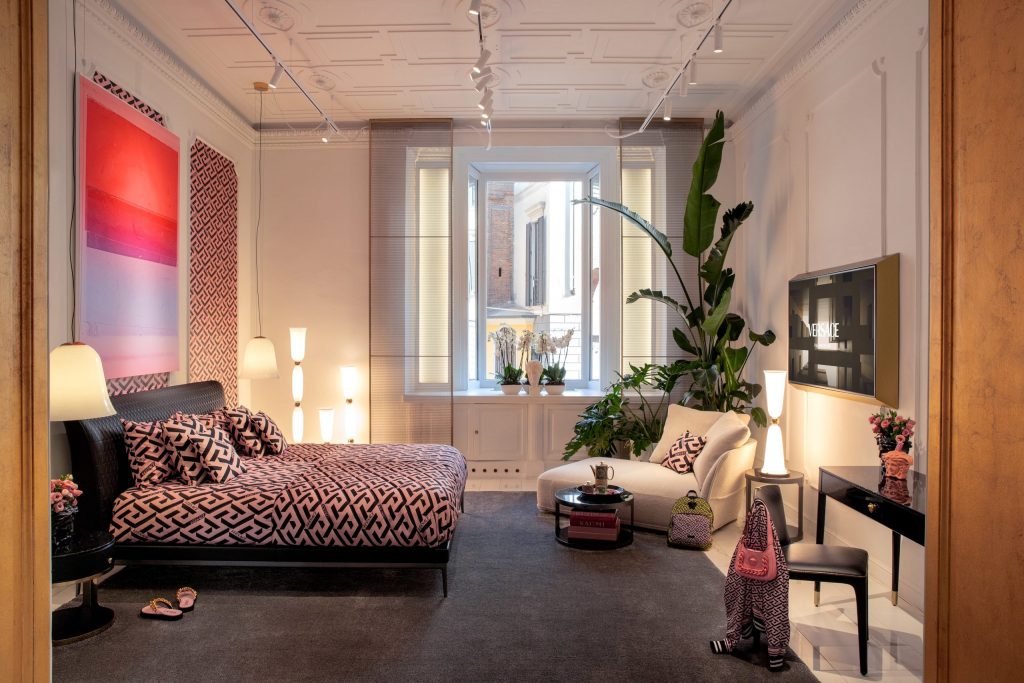 ---
Versace Home