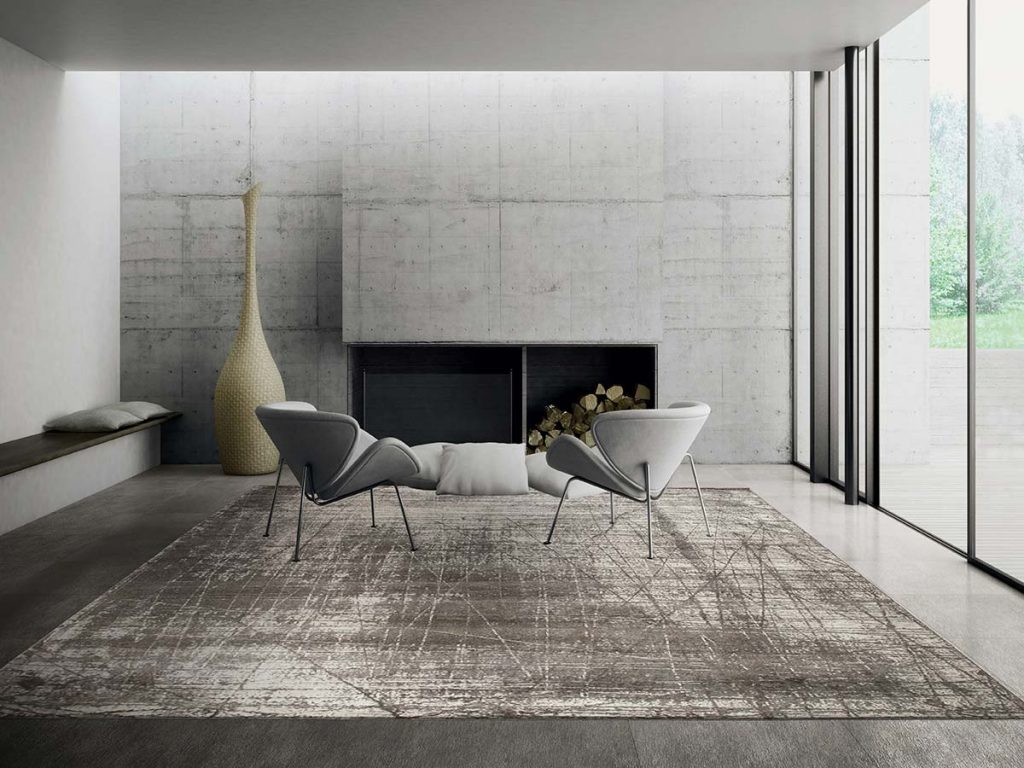 In occasion of Milan Design Week 2021, Sahrai presented its second newest Bespoke Collection inspired by the artist Christian Hetzel. Part of the Artists Selection Collection, the Bespoke Rugs of the "Tranquility" Collection inspired by Christian Hetzel are the offspring of large abstract canvases, which have made the artist popular in the contemporary art world. His works of art arise from the idea that "less is more", applied consistently in his productions, a tribute to the expressive power of minimalism. His main source of inspiration is nature, represented with simplicity, in contrast to an era in which we tend to exasperate experiences, loading them with content, neglecting instead what really matters, the moments that are good for the soul and make us feel free.
Born 1965 in Germany, Christian Hetzel is a self-taught visual artist, who works and lives nearby Stuttgart. Hetzel has taken part in more than 15 shows and exhibitions in Germany and beyond, including Art Fair Cologne, Context Art Miami, The Unit in London and PAK, Belgium. His paintings are featured in private collections around the world an was also chosen as part of a special selection by renowned architect Peter Marino on display at the Chanel Boutique in Frankfurt.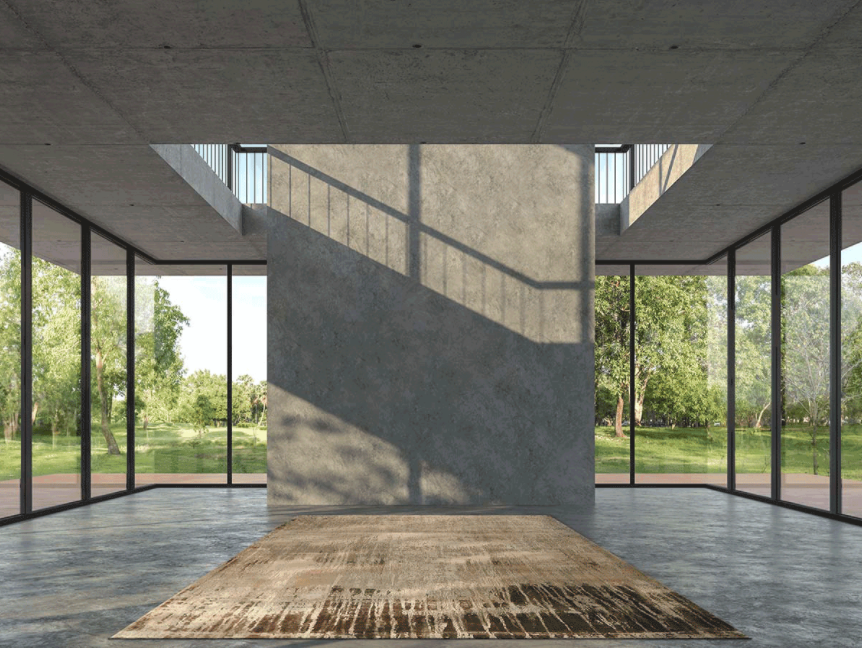 The artists essential, positive vision is transformed into a precise choice of soft colors alternating delicately on the canvases that we call Rugs, and into textures that create harmonious volumes. An approach, that of Hetzel, never commercial, never driven by the need to be something other than itself.
The Collection consists of 8 Bespoke Designs, dominated by delicate shades of Blue, Grey, Brown, Sand, Gold, and the infinite shades that can be admired at sunset. The creations are made of fine wools on which silk reliefs stand out, recalling the combinations of materials that the artist usually proposes in his works.
---
Sahrai