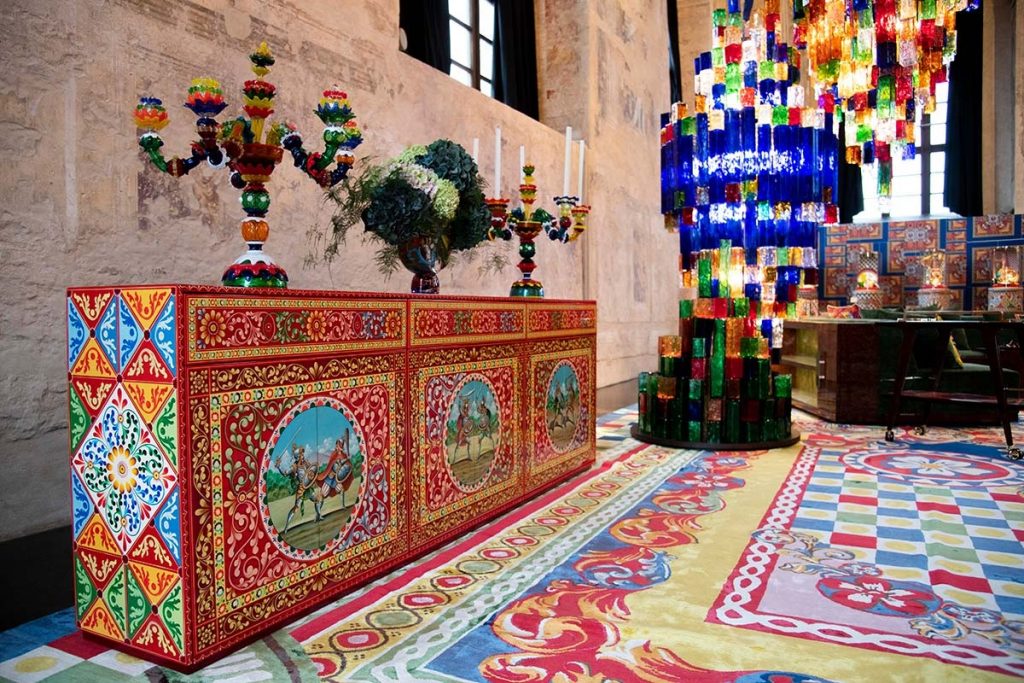 In the evocative setting of Scuola Grande della Misericordia, the two Sicilian designers have launched the preview of a furniture collection for the home. Hints of orange blossom and jasmine, Mediterranean blue, Sicilian folklore, opulent, in bright colors. It's the first line for the home created by Dolce & Gabbana, an ode to joy, Italian beauty and the excellence of fine craftsmanship. Over 300 pieces, from sofas to tables to bar cabinets, decorated with lively motifs of Sicilian carts and animalier lovebeds, in tune with four of the favorite themes of the maison, namely Leopardo, Zebra, Blu Mediterraneo and Carretto (leopard, zebra, Mediterranean blue and Sicilian carts).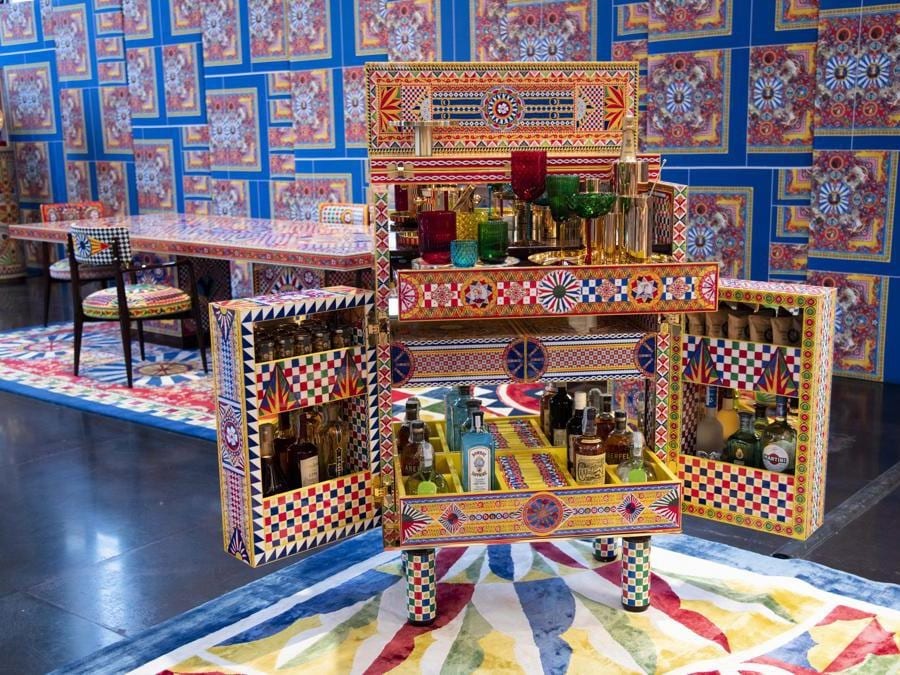 "With Dolce & Gabbana Casa we wanted to create a unique lifestyle," say Domenico Dolce and Stefano Gabbana. "Just caress a fabric, or gaze at one of our pieces of furniture, and you will immediately understand their basic values: the love of fine crafts, respect for the tradition, and the pursuit of innovation."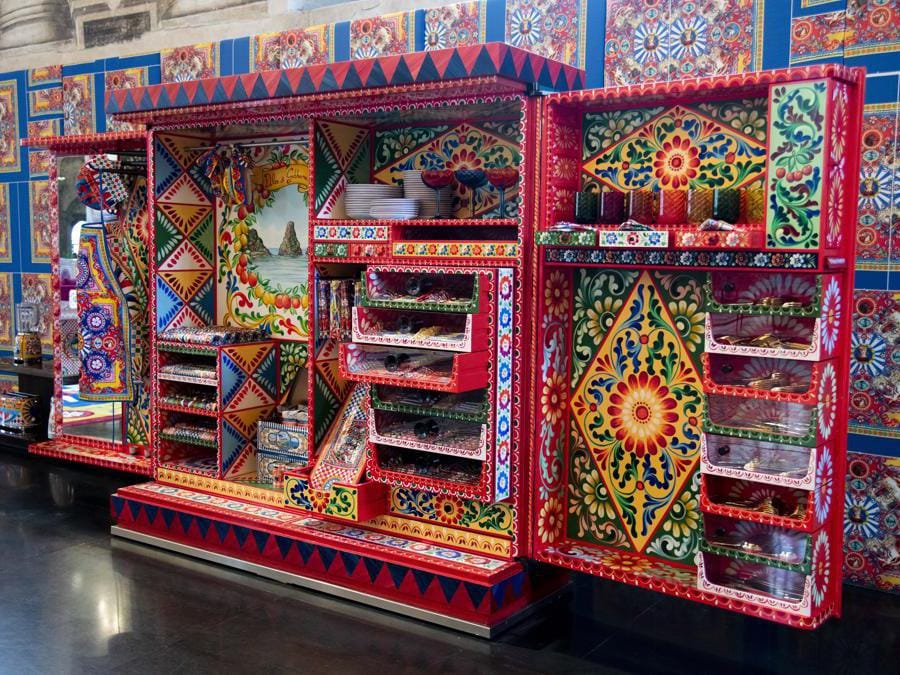 Craftsmanship is the central focus: "With Italian experts, we have rediscovered age-old techniques, like glassblowing in Murano, Sicilian pottery painted by hand, woven straw, cabinetmaking, inlays and carving of wood, the centuries-old process of making murrines, the weaving of brocades and velvets on old looms."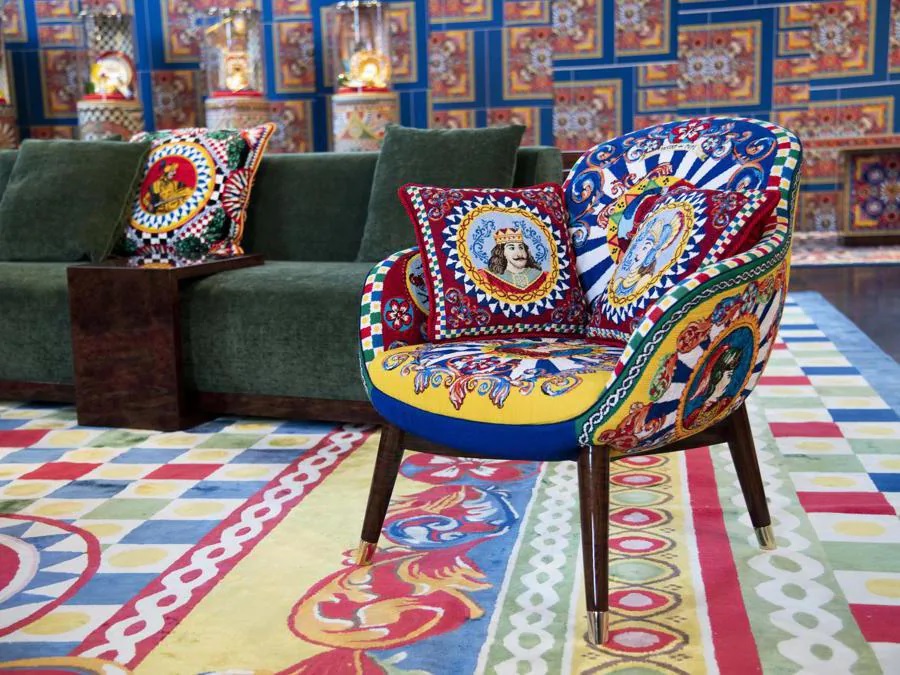 The furniture for the living and night area, as well as for the kitchen and many other spaces, are the result of an agreement ("not a license", as underline Domenico Dolce and Stefano Gabbana) with Luxury Living, leader in Italy and in the world in furniture-design. Then there are the accessories, the fabrics, the small accessories and, last but not least, lamps and chandeliers, the result of joint work with artisans from every Italian region and names known all over the world as Barovier & Toso, Fontana Arte, Orsani (mosaics). Or again, just to stay in Veneto, Mian, I Dogi, Venini, Barbini, Salviati, Tessiture Bevilacqua.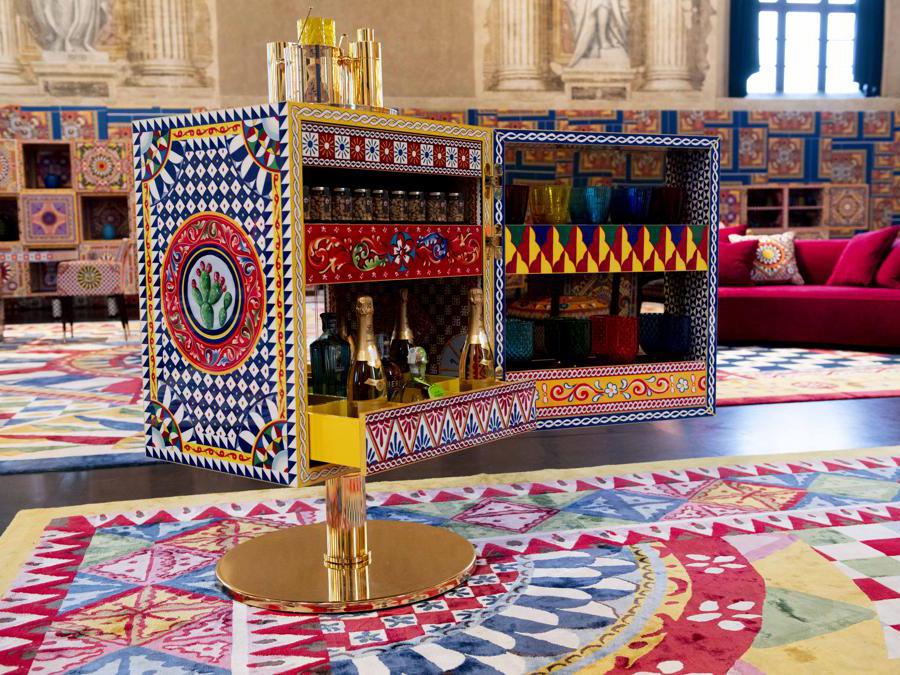 The idea of beauty and Italian culture has been a constant source of inspiration, "from which we have taken images and impressions," the fashion designers continue. "Over time, all these elements have been reinterpreted to form a unique lifestyle, influenced by the Dolce Vita and the joy of living: the elegance of our furnishings and complements is never cold or austere, but instead is filled with festive, carefree hues and good cheer."
---
Dolce & Gabbana