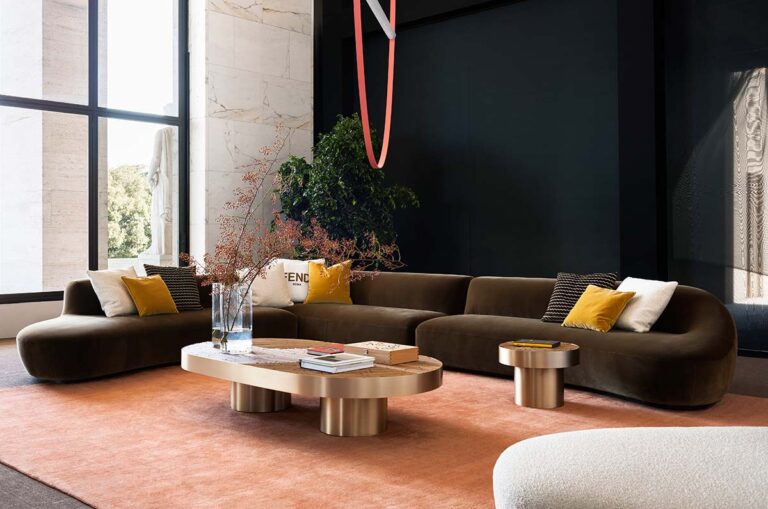 Previewed at the Roman headquarters, the new Fendi Casa collection is just the beginning of collaboration with a community of highly acclaimed international designers and architects. "I think that today, more than ever, it is fundamental to have a continuing dialogue with international creatives and visionaries who can make their own contributions to the process of aesthetic evolution of Fendi," says Silvia Venturini Fendi, artistic director of Fendi Casa. The family thus expands, not only with new collections but also with personalities called in to share in an impalpable procedure made of thoughts and inspirations that give rise to ideas.
An exclusive preview was seen in October, inside the iconic Palazzo della Civiltà Italiana, the Roman headquarters of the company, marking the official debut of the prestigious partnership between Fendi and Design Holding, joining forces to create a new company, Fashion Furniture Design or FF Design, aimed at developing the world of Fendi Casa.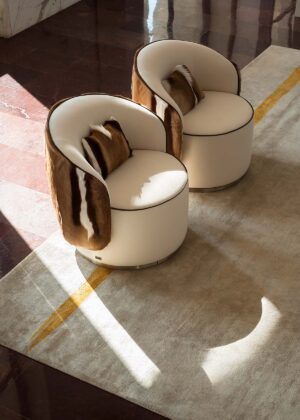 In the set-up of the displays on the showroom level of the historic building in EUR, the preview offered glimpses of what we will see in more complete form at the next Salone del Mobile in 2022, with all the authenticity, uniqueness and desirability of the brand. Those involved included Marcel Wanders with the Five sofa, a case of essential elegance based on comfortable modular seats, combined with marble tables to play with textures and hues, also with a bed with an impressive headboard over 3 meters wide, which reveals a patchwork of different materials, from shaved mink to wood, in a tribute to the company's craftsmanship and experimental style.
Atelier Oï, on the other hand, has been inspired by the façade of the Palazzo in the creation of the Metropolis table, with an intriguing base in oxidized metal, equipped with a rhythmical sequence of arches on which to place a glass top. The studio also worked with one of the most iconic aspects of the Fendi aesthetic, namely playfulness, for the Fun modular sofa, where the padding peeks out from under the covering.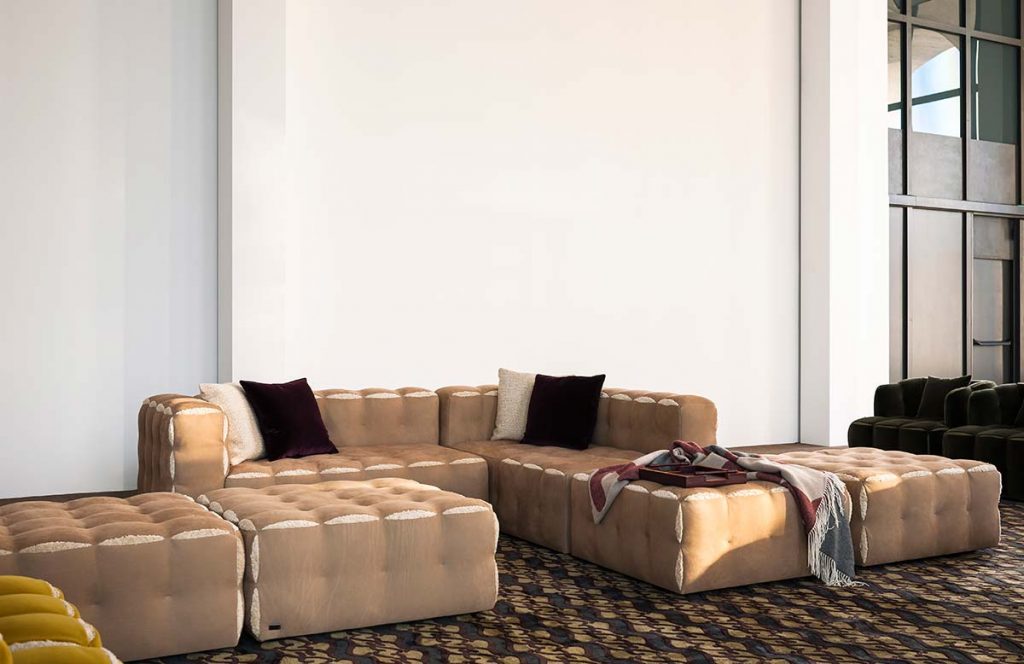 Toan Nguyen has designed Sandia, a modular sofa with organic, curved, almost feminine lines, creating a sense of comfort and protection, covered in velvet in a warm cinnamon tone. The Parsifal sofa has an elegant trompe l'oeil effect, featuring armrests decorated with Pequin stripes, designed by Thierry Lemaire, to frame the structural parts. Furnishings for the open air include the Outdoor collection designed by Piero Lissoni, who uses rare bamboo canes of unusual diameter to create the structure of a seating system.
Fendi has also worked with other outstanding names, including Cristina Celestino, Chiara Andreatti, Dimorestudio.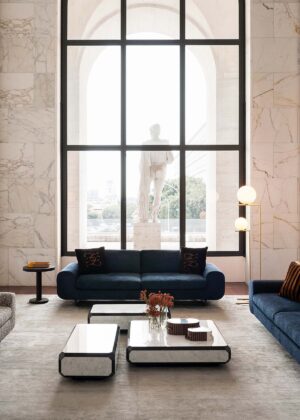 ---
Fendi Casa