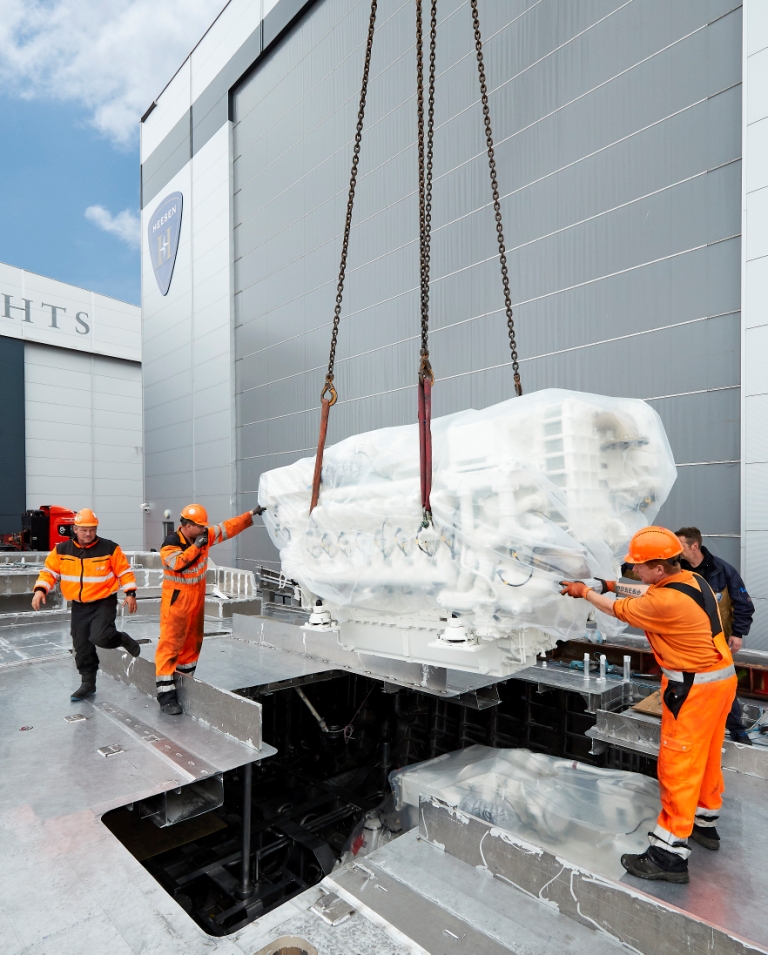 [dropcap]D[/dropcap]utch yard Heesen has shared the images of the joining of hull and superstructure of YN 18950 Project Aquamarine, the first in the new 5000 Aluminium Class, 50m full-aluminium (previous article). Currently in her outfitting phase, Aquamarine is available for delivery in January 2021.
This new design features a curved and sporty superstructure and a crisp design language that confers her an enviable appeal.
This fast-cruising, all-aluminium motor yacht sports a brand new hull designed by Heesen's brilliant in-house naval architects, who worked closely with renowned hydrodynamicists Van Oossanen Naval Architects. The optimisation of the hull design has enabled an efficiency gain of 12%. The key elements of this important achievement include raising the transom to make it sleeker, and incorporating the propeller tunnels in the hull to reduce the draft. Thanks to her shallow draft of just 2.15m Aquamarine is a versatile cruising yacht ideal for the clear water bays of both the Bahamas and the Mediterranean Sea. Equipped with MTU's new green oceanic engines with reduced NOx emissions, Aquamarine is the world's first fast-cruising yacht below 500GT to be IMO Tier III compliant.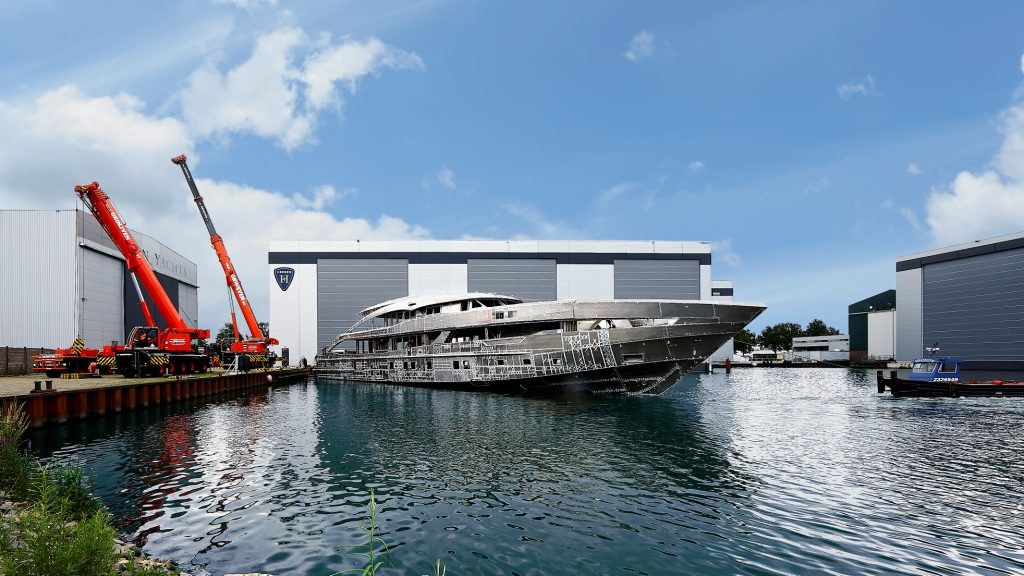 Omega Architects penned the exterior lines of this new Class. Commenting on the design elements, Frank Laupman says:
"Aquamarine combines Omega Architects heritage with the build pedigree of Heesen, producer of elegant and sporty aluminium superyachts. This new class features the 'integrated hull and body design', which was firstly featured in the iconic 65m FDHF 'Galactica Star'. Her raised aft-deck, which features a full height beach club that directly connects to a flush swim platform level harmoniously combines with the 'integrated hull and body design'.
Cristiano Gatto is responsible for the interior design of Aquamarine. Simple in its complexity, her interior design language perfectly matches the contemporary and dynamic exterior lines.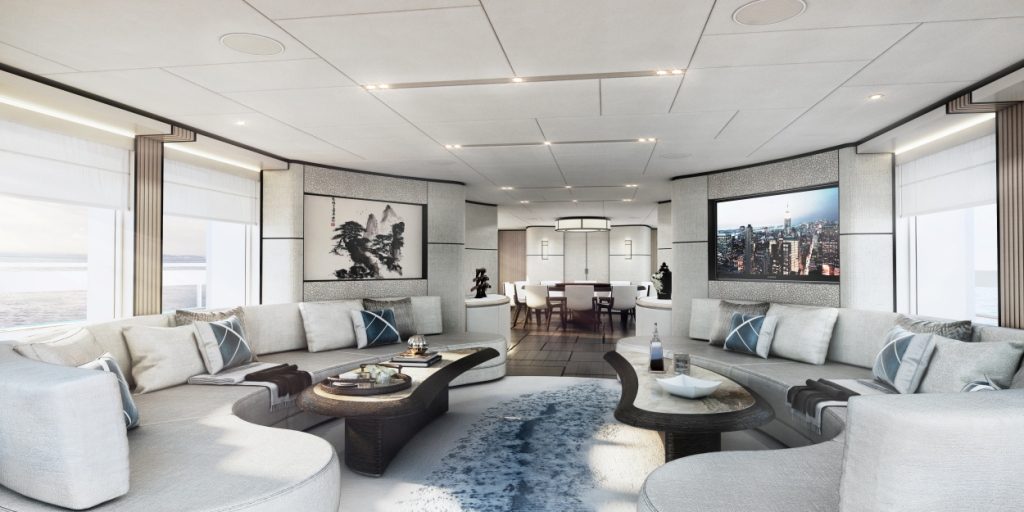 Large windows provide gorgeous vistas from within, and an uninterrupted sense of freedom that embodies the spirit of the yacht as a whole. Textures and geometric patterns work in harmony with the calming, colour palette.
Bespoke furniture features, both fixed and loose, couple with carefully selected pieces by renowned Italian manufacturers, such as Armani Casa and Bottega Veneta. Cristiano Gatto comments:
"I believe that Japanese accents help to create the right mood on board. Simplicity, linearity and bright colours are the main themes throughout. Our aim was to provide the owner and guests with a sense of wellbeing and relaxation. Clean and uncluttered living gives a sense of balance and love for beauty."