[dropcap]D[/dropcap]utch shipyard Heesen has presented Project Aquamarine, the first yacht in the newly designed 5000 Aluminium Class. Aquamarine is currently under construction at the Heesen facility in Oss and is available for delivery in January 2021. The exteriors are signed by Omega Architects, while the interior design is by Cristiano Gatto.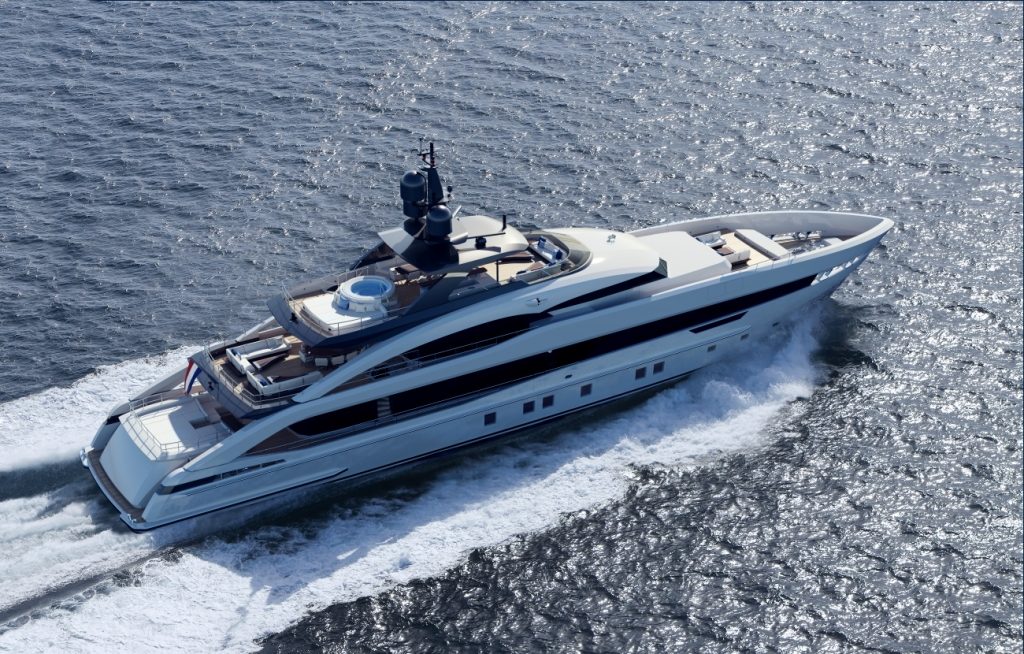 This fast-cruising, all-aluminium motor yacht sports a brand new hull designed by Heesen's brilliant in-house naval architects, who worked closely with renowned hydrodynamicists Van Oossanen Naval Architects. They carried out the computational fluid dynamics (CFD) tests and optimized the hull shape, before a 1:16 scale model was tested in the towing tank in Southampton, UK.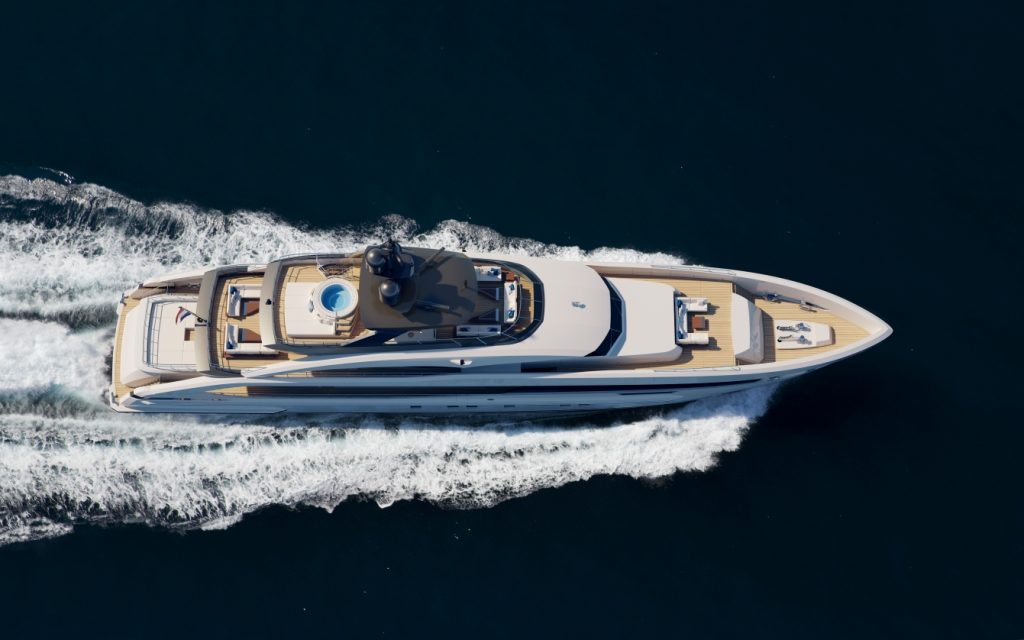 The optimization of the hull design has enabled an efficiency gain of 12%. This important result was achieved by raising the transom and making it sleeker, and in addition propeller tunnels were incorporated in the hull. This means that the 5000 Aluminium class features raised propellers, which in turn has decreased the draft to just 2.15 meters. Such a shallow draft makes Aquamarine the perfect yacht for cruising in the Bahamas as well as in the crystal clear waters of the Mediterranean.  A pair of interceptors will guarantee optimal dynamic trim at high speeds.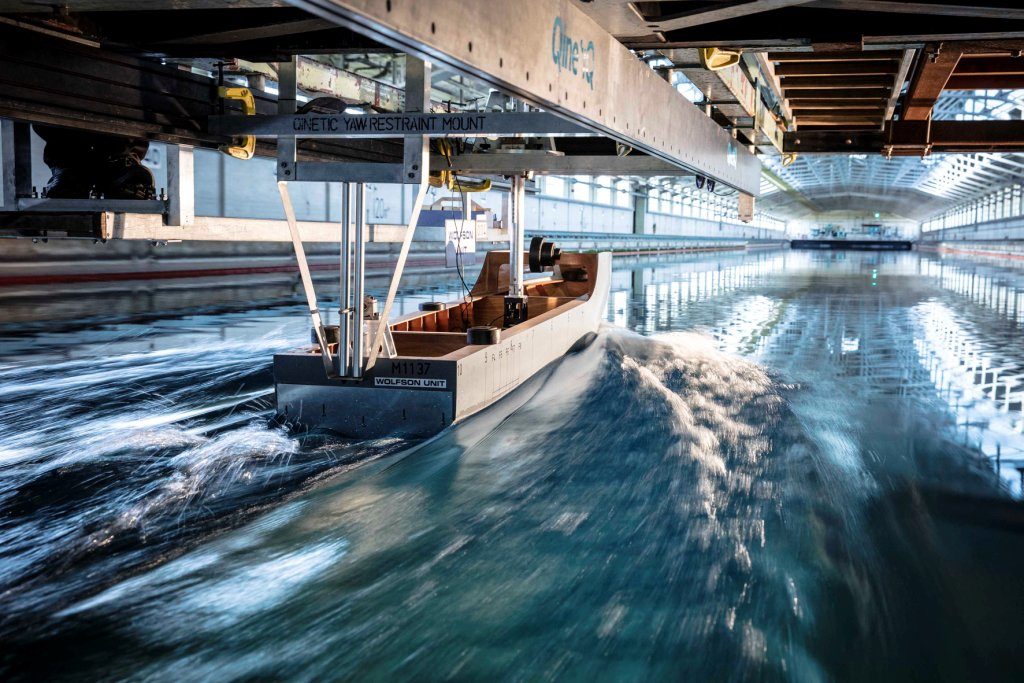 Thanks to the optimized hull design, it has been possible to install MTU's new 16V4000M65L green oceanic engines, which have been specially developed to operate with an SCR unit (Selective Catalytic Reduction) to reduce NOx emissions. As a result, Aquamarine is the first fast-cruising yacht below 500GT to be IMO Tier III compliant. In line with Heesen's wider philosophy, the new 5000 Aluminium Class reduces the carbon footprint without compromising on speed or performance, and the installation of soot filters on the generators makes the package complete.
A clean and modern profile by Omega Architects creates the perfect wrapping for this progressive technological masterpiece. "The design we created for the new 5000 Aluminium Class combines our own heritage with that of Heesen as a builder of elegant and sporty aluminium motor yachts," comments Frank Laupman of Omega Architects. "The 'integrated hull and body design', which was first seen on the iconic 65m Galactica Star, gives a strong character to the yacht's profile."
The raised aft deck – completed by sun pads – allows for a full height multi-purpose tender garage that doubles as a luxury beach club connecting to the flush swim platform, bringing guests close to the water. To maintain a clean profile line the rescue tender is conveniently stored under a hatch in front of the wheelhouse.
A tranquil Japanese-inspired theme leads the interior, which has been designed by Cristiano Gatto. Twelve guests are accommodated in four spacious and airy guest suites on the lower deck and a master stateroom forward on the main deck.