[dropcap]D[/dropcap]utch superyacht entertainment technology specialist VBH has become a partner in the new marine division of Crestron. The companies will leverage on two decades of working together to further enhance their services to clients around the world.
VBH has been implementing Crestron systems on superyachts since the start of the millennium, recognising the first-class quality of the company's technologies. Having signed a framework agreement with the EMEA division of Crestron in 2018, VBH is now an official partner in Creston's marine division.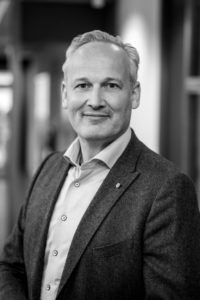 "This new development will enable VBH and Crestron to strengthen our yacht support around the globe and share knowledge in a very demanding market", explains Jeroen van den Hurk, new CEO of VBH since last May. "We both strive to be at the forefront of onboard technology by constantly improving our products and services. This partnership in the marine division will also enable us to offer smart solutions that address the needs of our customers".
VBH creates the AV, IT, lighting, control, communication and security solutions for superyachts transforming entertainment into a luxurious experience based on innovative technology and intuitive controls. Headquartered in Amsterdam, the company works through a wide network of suppliers and, with its team of 150 dedicated specialists, offices worldwide and a prompt 24/7 support, is always ready to provide a premium service. Being innovative is not something new at VBH: it has been in the company's DNA from the outset. For more than 30 years, VBH has been fully dedicated to integrating luxury technology onboard superyachts and has built an impressive track record over that time. Well over 200 superyachts in the global fleet have already benefitted from the expertise of the VBH team, which has pioneered all kinds of installations.
[divider style="dashed" top="20″ bottom="20″]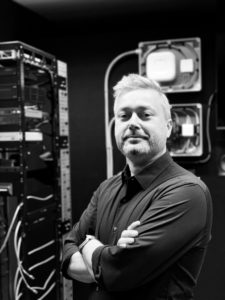 5 QUESTIONS TO CASPER KLEIMAN
Q: WHAT IS THE MAIN DIFFERENCE BETWEEN HOUSE AND SUPERYACHT?
A: On a yacht some things are different to a home. There is less available space for equipment. On a yacht you have to balance what people want, with the space available. Also, to do maintenance on equipment, it's easier in a home, where you can provide easy access. On a yacht, where space is scarce, you have to be clever on where to put the equipment and how to provide access. [READ MORE in the article]
[divider style="dashed" top="20″ bottom="20″]
VBH on Superyacht Digest | Tha April Issue 2019