A long track record in developing user-friendly innovations to create new experiences for the yachting lifestyle. The potential of what can achieved is always growing since technology develops so fast.
[dropcap][/dropcap]Being innovative is not something new at VBH… It's been in their DNA from the outset. For more than 30 years they have been solely dedicated to integrating luxury technology onboard superyachts and have built up an impressive track record. Well over 200 superyachts in the global fleet have already benefitted from the expertise of the VBH team and we have been pioneers in all kinds of installations. The people behind VBH are dedicated to ensuring clients enjoy the most compelling experience possible on their superyacht. As specialists in the integration and installation of high-end technology, they believe that the ultimate luxury is custom innovation. By developing user-friendly AV, IT, lighting, control, communication and security products, they create new experiences for the yachting lifestyle. VBH is committed to excellence and always aims to provide the very best solution for each situation.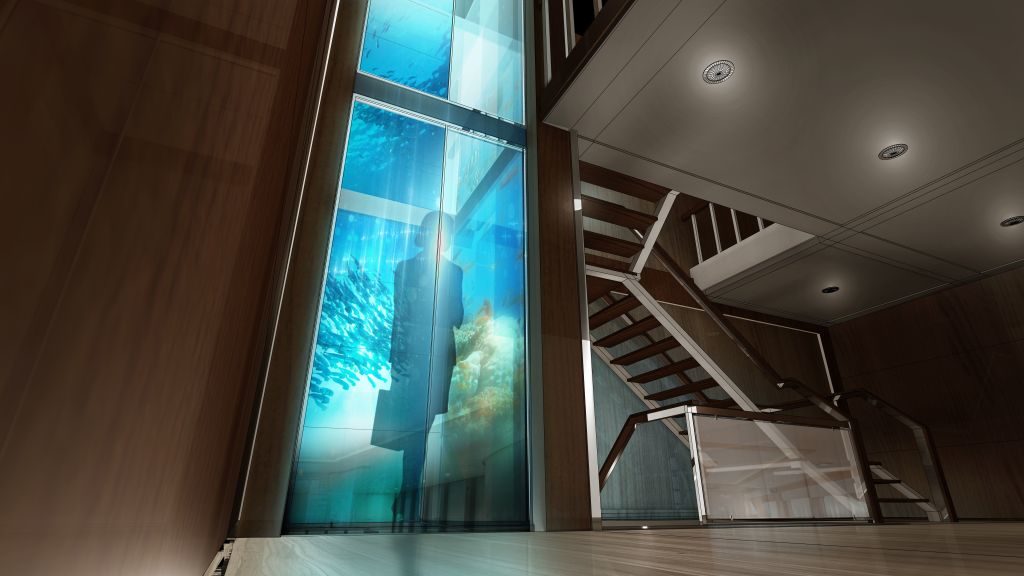 For the owners the luxury experience behind any installation by VBH is in the fruition of custom innovation products. Clients are becoming more and more aware about technology and how to use it in their daily routine; for this reason the client's profile is that of a highly demanding customer who perfectly knows what he needs and desires also during his stay on board a yacht. VBH transforms entertainment onboard superyachts into a luxurious experience based on innovative technology and intuitive controls. The company creates the AV, IT, lighting, control, communication and security solutions of tomorrow by working closely with a wide network of suppliers and implementing the most innovative products.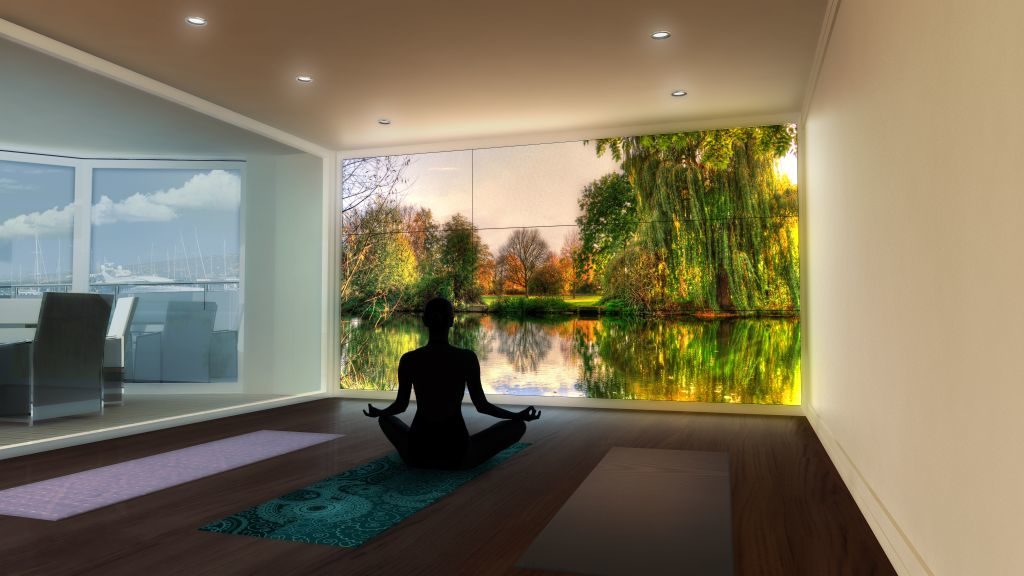 VBH installations become an integral component of the lives of those who spend time onboard. The team is represented by 160 dedicated specialists, operating worldwide with a 24/7 support. For a company, working in the megayacht sector means being organized with a team of experts able to provide services and support every time and everywhere. Since it was established, VBH has always worked to create solutions capable of enhancing clients' yachting experience: reliability, convenience and simplicity are key points of attention, and bring many innovation opportunities. Technology offers many ways of improving life on board for different clients. By combining and integrating multiple technologies, VBH brings new capabilities to live. Building such complex systems, while keeping usage and interaction simple is something VBH always focuses on. One of the key challenges during any yacht build is that technology evolves, while the yacht is build. who would want a new yacht with old technology? In the past, systems needed to be connected physically.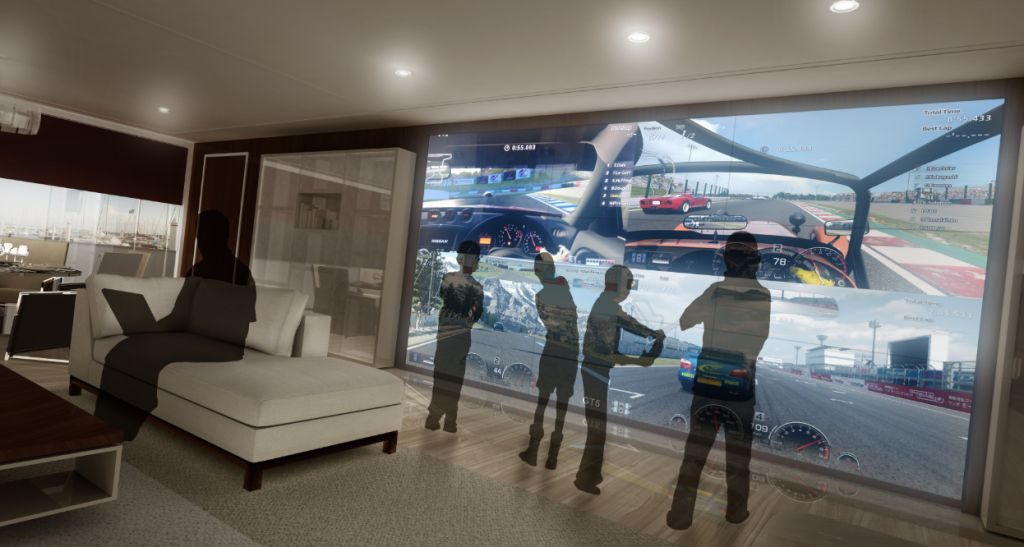 This is changing to a software based connection, which brings many advantages when it comes to flexible systems. By using a flexible software based backbone, it's easier to connect new hardware later in the build. By working closely with suppliers, clients and designers, VBH stays on top of what is important for everyone. By stimulating joint projects and collaboration, they get the best of different worlds: integrating technology in ways that convey emotion, and by using technology as a living material, as a texture. Examples of subtle applications are automated sequences for watching movies or TV shows, where light settings are automatically adjusted based on activities. More extravagant examples are interactive bars, walls and hallways that use screens to display content to transform spaces. Instead of such screens being only in use for movies or TV, VBH uses them as interactive backgrounds for moods. They can add depth and meaning to a space. Think of yoga sessions, parties, dinners and business meetings.
[divider style="dashed" top="20″ bottom="20″]
5 QUESTIONS TO CASPER KLEIMAN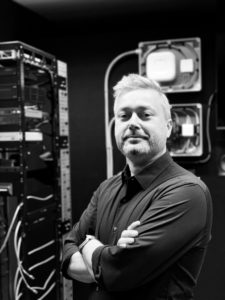 Q: WHAT IS THE MAIN DIFFERENCE BETWEEN HOUSE AND SUPERYACHT?
A: On a yacht some things are different to a home. There is less available space for equipment. On a yacht you have to balance what people want, with the space available. Also, to do maintenance on equipment, it's easier in a home, where you can provide easy access. On a yacht, where space is scarce, you have to be clever on where to put the equipment and how to provide access. You don't want to disturb people in their room to do maintenance work! A house usually comes with connection to cable, wifi, etc. On a yacht, all of these have to be created. Satellite reception, broadband connections, wifi distribution, etc. are needed in order to watch something or to surf the web. Again, with the limited space available in and outside the yacht, this can be challenging. On a yacht, there is metal everywhere, limiting the reach of certain signals.
Q: HOW WE APPROACH A CLIENT DURING THE STUDY OF A NEW PROJECT?
A: The better we understand who will live on board and how, the better we can make recommendations. Also where they want to go can be of influence on the equipment needed. The way we approach it differs per project. Sometimes we work with an owner team directly and we can do interviews to create a profile. With the profile we can help design the AVIT system in accordance with personality and lifestyle. In some cases, we get a specification from a consultant, indicating exact hardware and functionalities. It depends on the project and the team involved.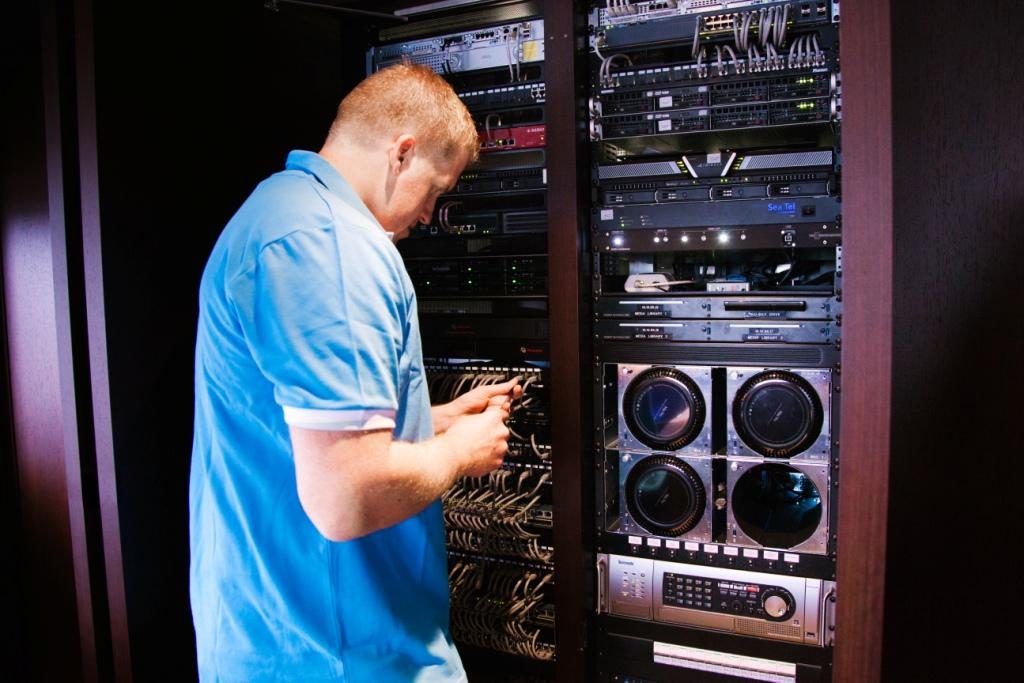 Q: TELL MORE ABOUT ONE THE OF THE NEW BUILDS YOU ARE INVOLVED IN…
A: We are involved in several new build projects. All of them have features or functionalities that make them special. For instance we recently worked on a new build yacht using the new Crestron NVX solution. We can not reveal many details, but all projects contain elements that are new to the world and to us. It's exciting to work on such projects!
Q: WHAT ARE THE LIMITATIONS? WHAT NEEDS CLARIFICATION WITH THE OWNER?
A: Not everyone thinks about all technology on board needing maintenance. but a sophisticated integrated AVIT system doesn't just works for years. Software needs updates, hardware needs firmware updates and sometimes things fail and need to be replaced. everyone knows a car engine needs maintenance, the same is true for sophisticated technology. Other than that, a lot is possible of course, you are limited only by your imagination, physics and budget.
Q: HOW WILL TECHNOLOGY EVOLVE. WHAT CAN WE EXPECT FROM THE FUTURE?
A: As most systems are converging to IP, the software of the system becomes more and more powerful. This opens up more options for sophisticated automation, remote service and maintenance, optimising performance of the system, etc. At the same time, the ability to personalise increases. Think of your own 'settings' for light, sound, temperature, content, anything really. On top of that, technology's performance will continue to improve, while needing less space and energy to function.