The spectacular all around view of the outside and the incredible brightness of its interiors are the two main distinctive features of the new Advanced's flagship yacht.

We sat down with Antonella Di Leo, Vice President and Marketing Director of Advanced Italian Yachts, on the occasion of our visit on board the new A80, during the latest Cannes Yachting Festival, where A80 was introduced as world premiere, and then showcased again at the Monaco Yacht Show.
[padding right="10%" left="10%"]"Given the success of the A44 at the begininng of this year (winner of the "European Yacht of the Year 2015") and the launch of the new A80 this summer, we have decided to invest on both boat shows, that in fact represent and are targeted to two potential different markets in terms of lenghts.
At the same time, it is also true that our A44 was conceived for owners who already own important boats, and simply desire a different kind of boat, in three words, sporting but elegant, and well-performing. We are very satisfied with the positive feedbacks we are receiving for our boats from many professional operators and with the increasing awareness and prestige around our brand as synonym of design, high-quality and high-technology.
We look at the market with enthusiasm and confidence and, as a matter of fact, we are already working on an even more important project."[/padding]

Top quality and performance. Do not change a winning team!
For this project, it has been confirmed the successful team already engaged for their [highlight color="yellow"]A66[/highlight]: the American naval architects John Reichel and Jim Pugh of Reichel/Pugh and the Italian yacht designers Mario Pedol and Massimo Gino of Nauta Yachts.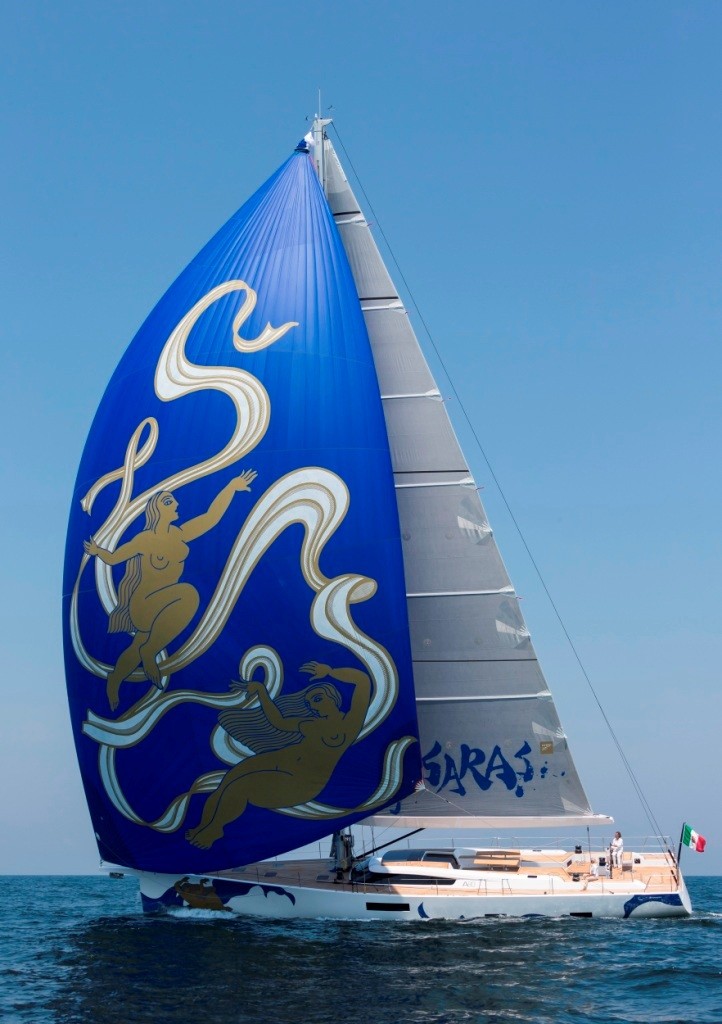 The innovative A80 hull shape met the team's goals for top performance and wide volumes. The rudder shape and fin profile are the result of state-of-the-art research for performance, control and easy handling in any weather condition.
The development and optimization of the Advanced A80 hull shape benefits from Reichel/Pugh's experience designing [highlight color="yellow"]the most competitive yachts[/highlight] on the international racing circuit today. Their state-of-the-art design tools have been developed in-house over 30 years of racing yacht design and are used to optimize hull shapes, appendages and rig design.
Comfort, elegance and performance inspired the Advanced A80 design.
Large aft volumes and deck geometries speak of speed, efficiency and modernity. A main characteristic of Advanced Italian Yachts is the search for complete [highlight color="yellow"]integration between the inside and the outside[/highlight]. With the A80, thanks to a glass window deck house, you can experience intense brightness while enjoying an all around view of the outside, a feature that usually big motor boats only have.
An oversize aft deck offers different areas to owners and guests: a dining cockpit with two sofas and extendable tables, a relaxation area close to the manoeuvring area and a sunbathing area to the stern. The deck of this entire surface is on a [highlight color="yellow"]continuous level[/highlight] with no steps, bulky superstructures or obstacles to movement fore and aft.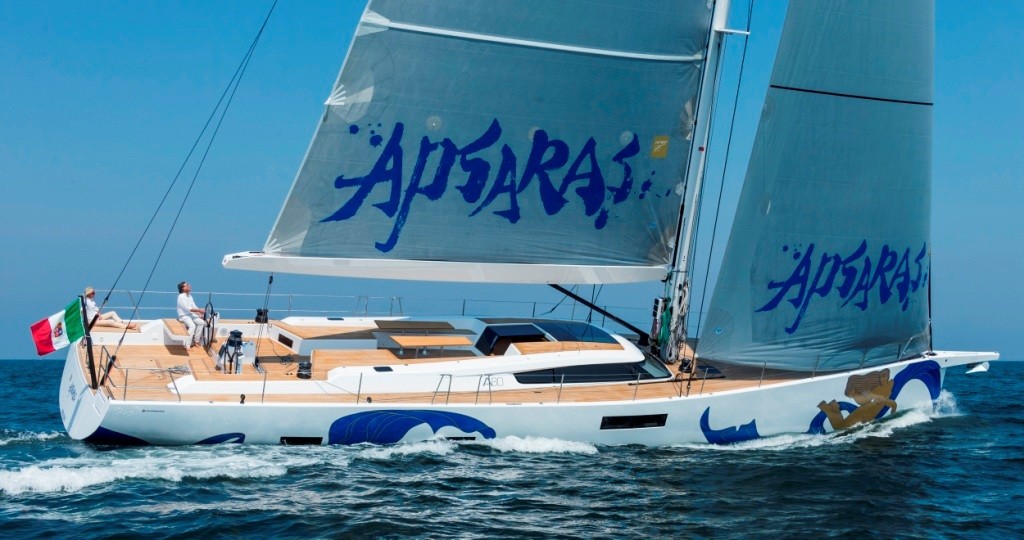 All this without affecting the generous roominess below deck. The A80's streamlined coachroof is a Nauta Design trademark while her beamy hull has large interior volumes where designers Mario Pedol and Massimo Gino planed three roomy layouts to satisfy the requirements of experienced owners. Hull number one will have the owner's suite aft configuration where a full beam cabin with a splitted bathroom features a centrally placed king-sized bed and two side sofas beds. This flexible space can be cleverly divided to obtain two smaller cabins.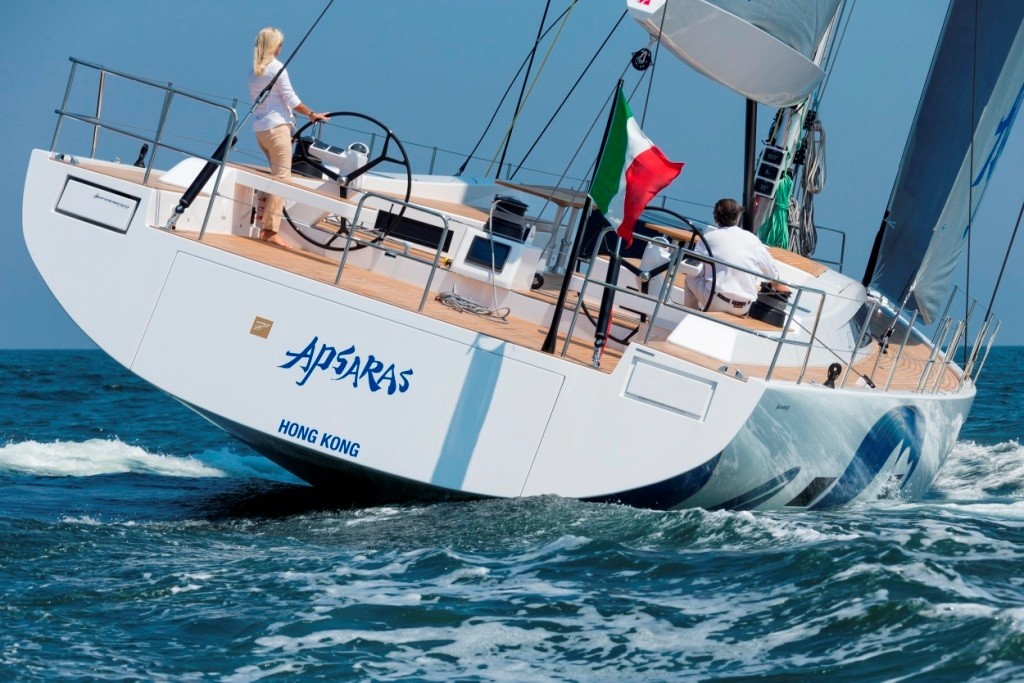 Twin en suite guest cabins are midships. The full beam saloon is flooded by light through skylights and four large windows offer magnificent sea views. Layout features a large dining area port and a living area starboard. Galley and crew quarters are forward and feature a crew mess and two crew cabins. Other options include two versions of an owner's suite with walk-in closet forward configuration. One version has galley, chart table and two crew cabins aft, the other has an American style open galley amid-ships, close to the saloon with two guests cabins and one double crew cabin aft.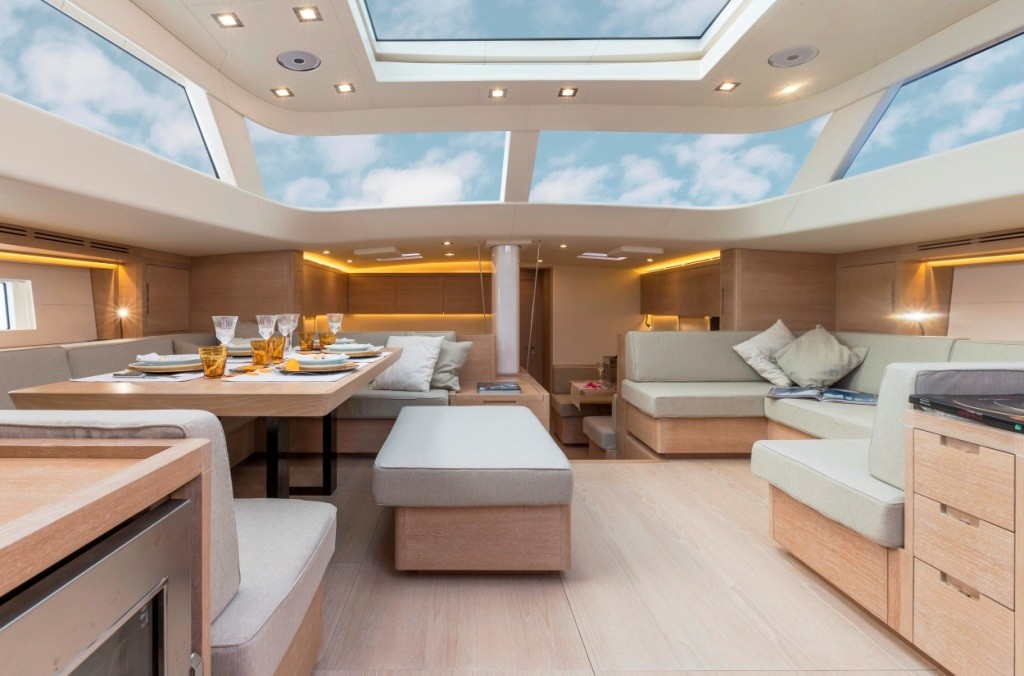 The Advanced A80 uses the most innovative and advanced construction materials and techniques. Sandwich panels with fibreglass and carbon reinforcements are impregnated with epoxy resins infused under vacuum and reinforced with unidirectional carbon fibre in high load areas. Moreover, to increase hull stiffness and save weight in the upper area, improving stability, it has been chosen a full carbon deck. Both hull and deck are made from female moulds for a very light, stiff hull with perfect surface finishing.
[divider style="dashed" top="20″ bottom="20″]