[dropcap]W[/dropcap]ith a lenght of 57 meters and an unusually high interior volume of approximately 1,280GT, Xventure is the ultimate explorer yacht, designed by Heesen and the renowned British studio Winch Design. Possessing Heesen's DNA and proven engineering, she answers a new calling within yachting – that of remote cruising. Rugged but luxurious in style, Xventure was conceived to take adventurous owners off the beaten path in seven-star comfort. To be built to the highest Lloyds Classification and safety standards, Xventure is the ideal yacht for extended offshore passages. A remarkable cruising range of 5,000 miles (with even longer range as an optional extra) enables her to reach remote bays and creeks, and to remain on station longer than other yachts.

Not just designed to accommodate rough waters, however, Xventure pays respect to the oceans and the environment. The optional hybrid propulsion system delivers reduced fuel consumption and exceptionally low noise and vibration levels. She also conforms to the latest Tier III exhaust and pollution emission regulations to reduce her footprint, while her FDHF hull design makes her highly efficient.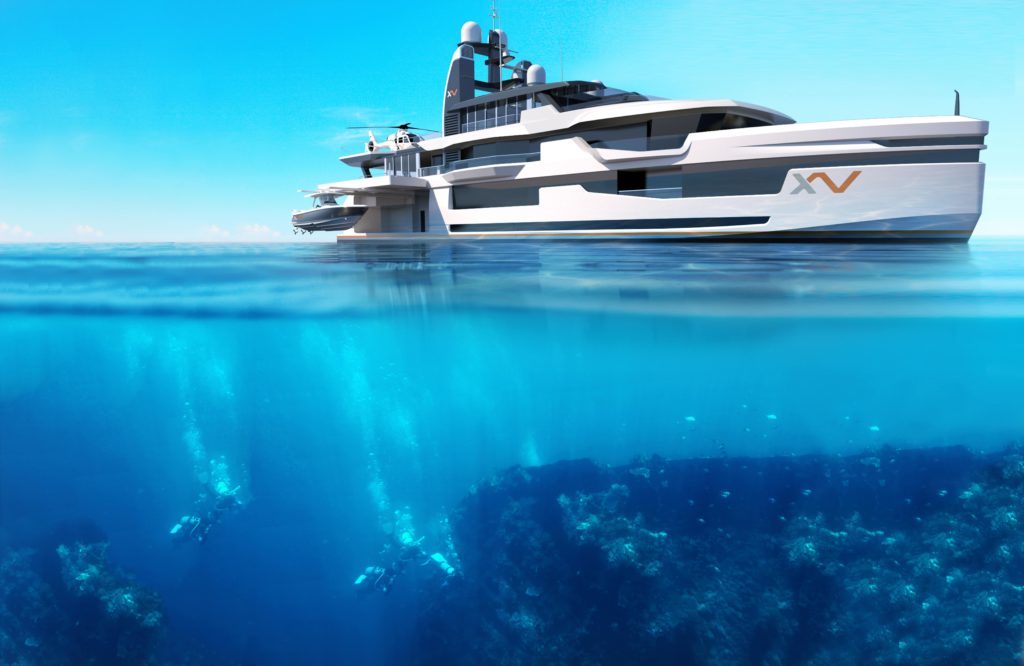 One of Xventure's key design features, however, is the access that she provides to various transport modes for a variety of expeditions, whether it be a helicopter, large tender, jet skis or submarine if the owner chooses. A double-height tender garage accommodates an 11.4m Intrepid 375 Sports fishing boat port-side, with a second 8.6m Beachlander in a side garage. These are unusually large tenders designed to allow guests to move to and from shore in great comfort and variable weather conditions. They are also ideal for carrying extensive gear required for local expeditions. Personal watercraft, scuba diving equipment storage, a 4.5m crew tender and storage for fishing equipment and small toys are neatly accommodated, as is the option to carry an Airbus H135 helicopter to visit remote areas for heli-skiing or heli-fishing.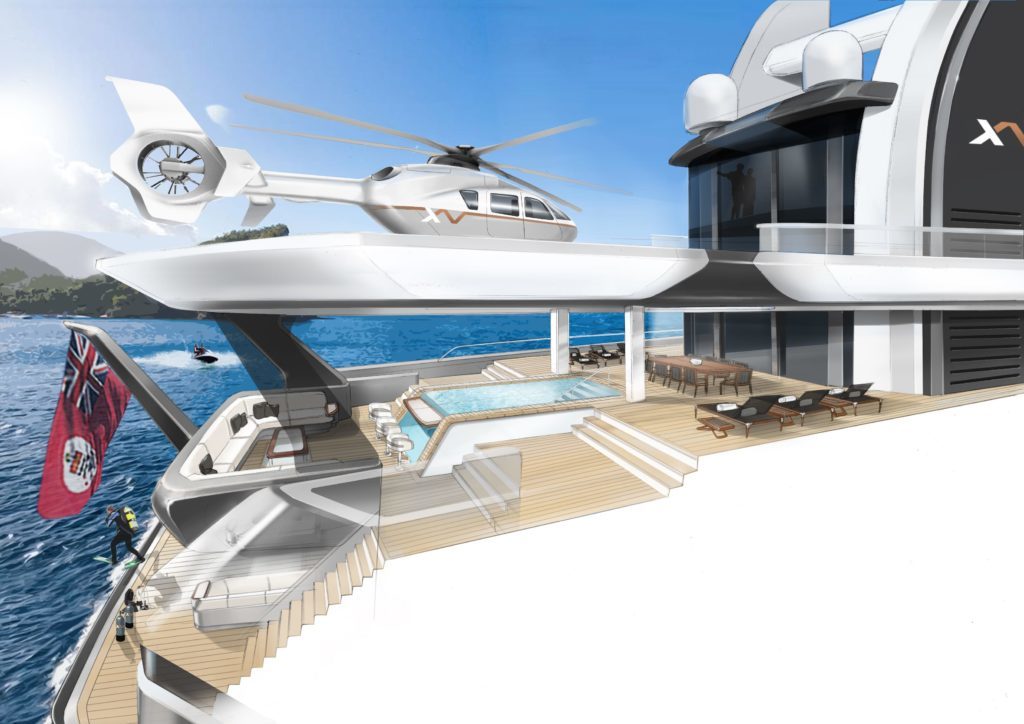 Offering long range, a robust build, helicopter capability, and vast storage space she is tough, independent, exhilarating and daring. A true Heesen explorer yacht, Xventure is the dawn of a new era of great adventures.