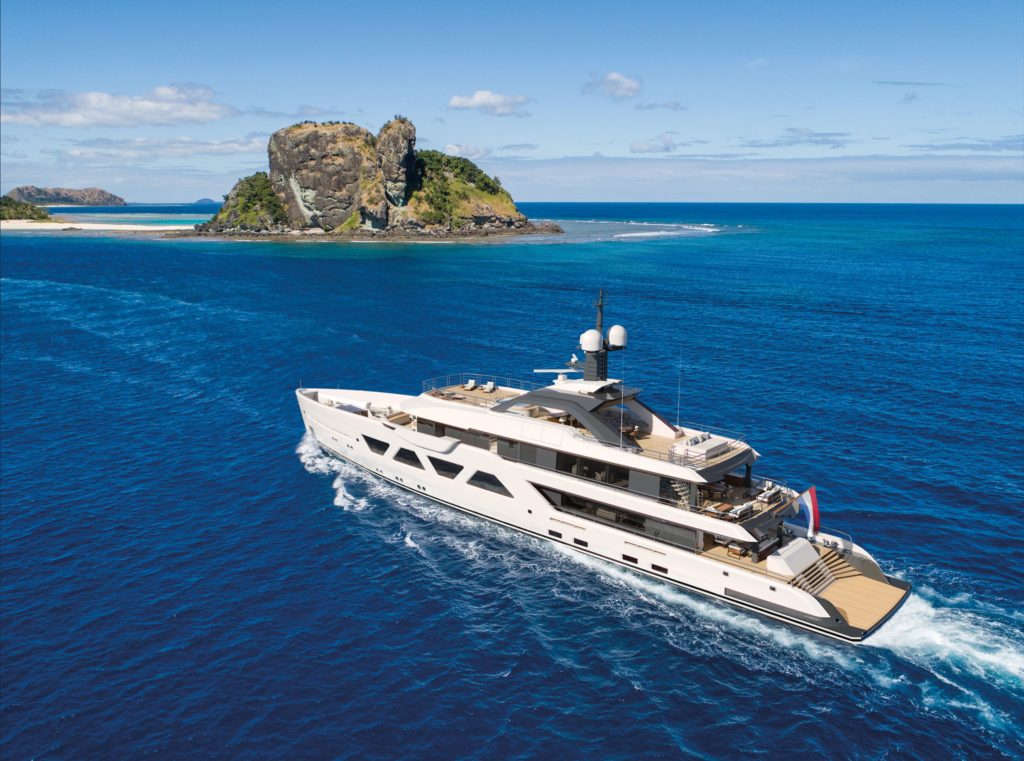 Winch Design has unveiled yesterday the studio's latest yacht project: the interior of the first delivery of the brand new Amels 60 series, and the latest in a long line of award-winning collaborations between the studio and the Dutch shipyard. Winch Design has been tasked with creating the bespoke interior of the first hull, the exteriors of which are penned by Espen Øino.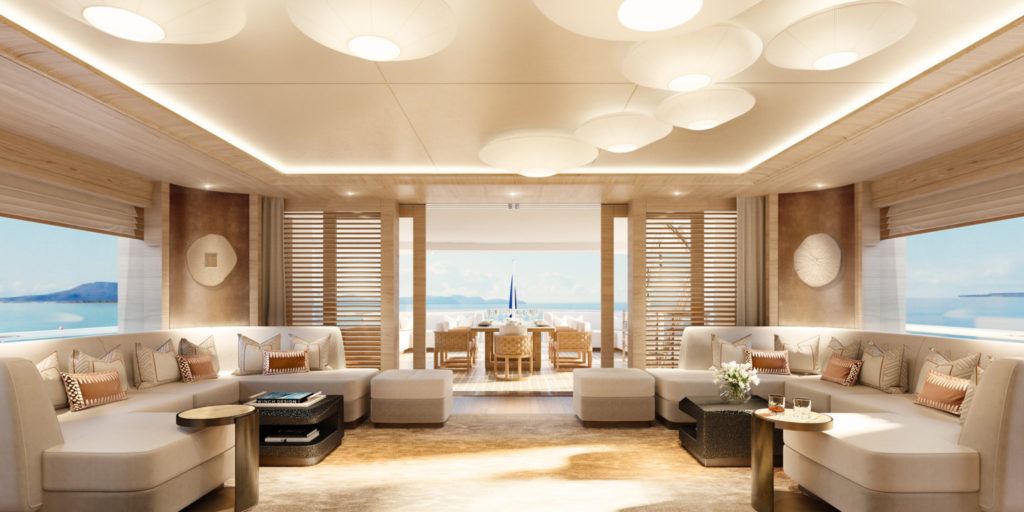 The project has now left the concept design stage and is moving to the out-fitting tender process. Delivery is due for summer 2022.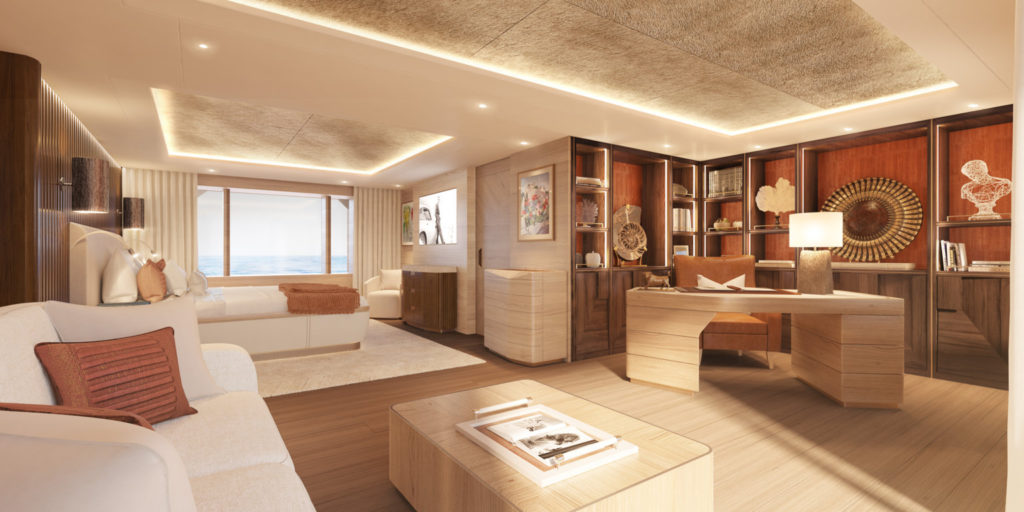 Powered by hybrid technology, she will be able to comfortably accommodate 12 guests and 13 crew for a range of up to 4,500 nautical miles at a cruising speed of 13knots. The experienced client chose the 60m hull to enjoy a true family experience onboard, and to allow entry into a variety of marinas and ports around the world.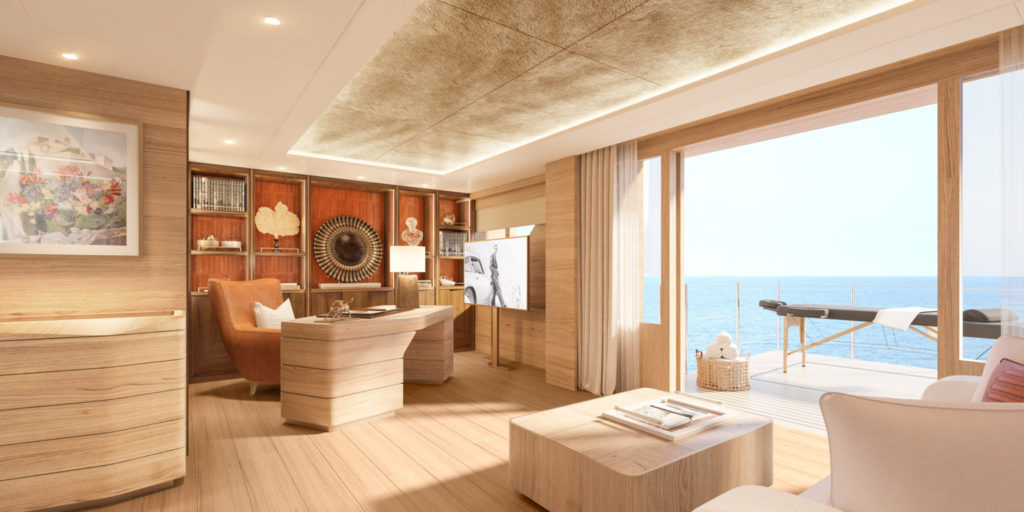 Her exterior and interior spaces will complement one another beautifully, with references to her geometric exterior being drawn inside. The design team have taken these angles and softened the shapes by combining them with organically inspired forms, which will result in an interior that feels beachy and relaxed with a subtle masculine edge.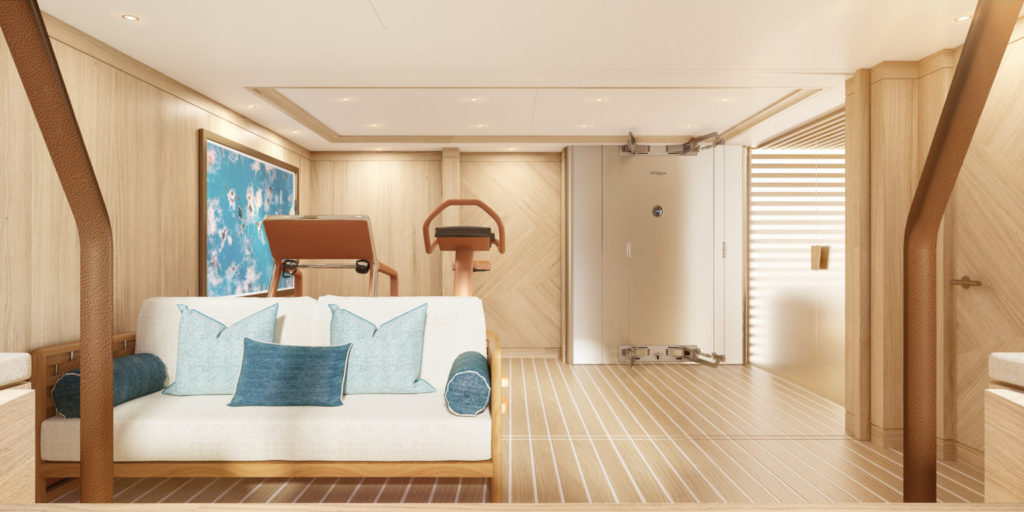 The team selected a warm, organic colour palette with materials such as Jerusalem limestone, light bleached matte oak, light-tone walnut and bronze. Smooth chamfered edges, delicate brushed finishes and ridging are found on many of the surfaces which juxtapose large, comfortable, contemporary furniture. As with every Winch project, the success of the design is found in the detail and there will be plenty on board this unique yacht.