The name "GENESI" has been chosen for the Wider 150, currently in construction in Ancona and due for delivery in late September of this year, because this represents a defining moment for the company founded in 2010 by Tilli Antonelli. Tilli has been involved in yacht building for the last 30 years and has delivered in excess of 200 yachts above 80' although the Wider 150 is the largest to date. However, this will soon be surpassed by a 165' model, also in construction in Ancona, and due for delivery in mid 2016. Whereas this larger yacht has been sold, the Wider 150 is available and represents the most exciting new yacht in her size range on the market with a delivery in under 6 months.
WIDER is the first yacht builder in the world to offer luxury yachts in the 125'-165' (38m – 50m) size range with highly efficient diesel-electric propulsion system combined with Azimuthal pods and the latest technology in Lithium polymer battery power. This arrangement, widely used on much larger yachts and commercial vessels, offers numerous benefits including increased reliability, fuel efficiency, greater range, reduced noise, vibration and maintenance, a shallow draft,  greater flexibility of interior layout and 12 hours of complete silence at anchor using battery power alone.
Constructed entirely in aluminum to increase performance and allow for greater freedom and flexibility during the build process, GENESI's elegant silhouette was created by Fulvio De Simoni in collaboration with Tilli Antonelli and the in-house WIDER design team.
GENESI has been conceived to enhance the owner's contact with the sea, while significantly increasing interior volumes compared to other motor yachts of a similar size.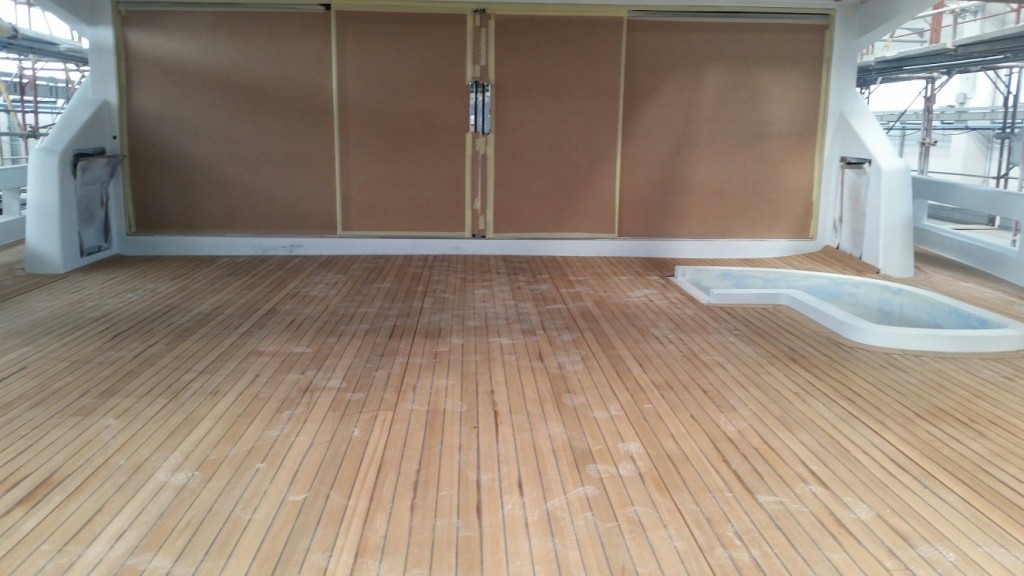 GENESI provides a number of key features only usually found on larger vessels, which include, among others:
the biggest and most comfortable Beach Club  in her competitive set, offering 90m² of magnificent relaxing space, easy access to the sea, and plenty room for sunbathing. The marine experience is further enhanced by an interior 7m seawater swimming pool;
a stylish 32' rigid tender on board allowing owner access to the smallest creeks and bays in complete comfort and safety;
the biggest Owner's Apartment in her competitive set with 75m² including a sea terrace with special features;
a superb foredeck lounge with opening roof offering absolute privacy to owner and guests;
a state-of-the-art, full ECDIS bridge with push button system to give wrap around controls for the Captain;
Diesel-electric propulsion combined with Azimuthal pods and Lithium Polymer batteries, a system which reduces consumption while at the same time facilitating unprecedented range and offers unequalled comfort, including the ability to enjoy a full night at anchor in total silence using battery power alone.
To achieve this, the traditional engine room has been replaced by two separate units; the Power Generator Room in the bow and a Technical Room with LiPo (Lithium polymer) battery pack in the stern. This leaves the noblest part of the vessel free for larger, more comfortable guest cabins located in the most stable part of the yacht.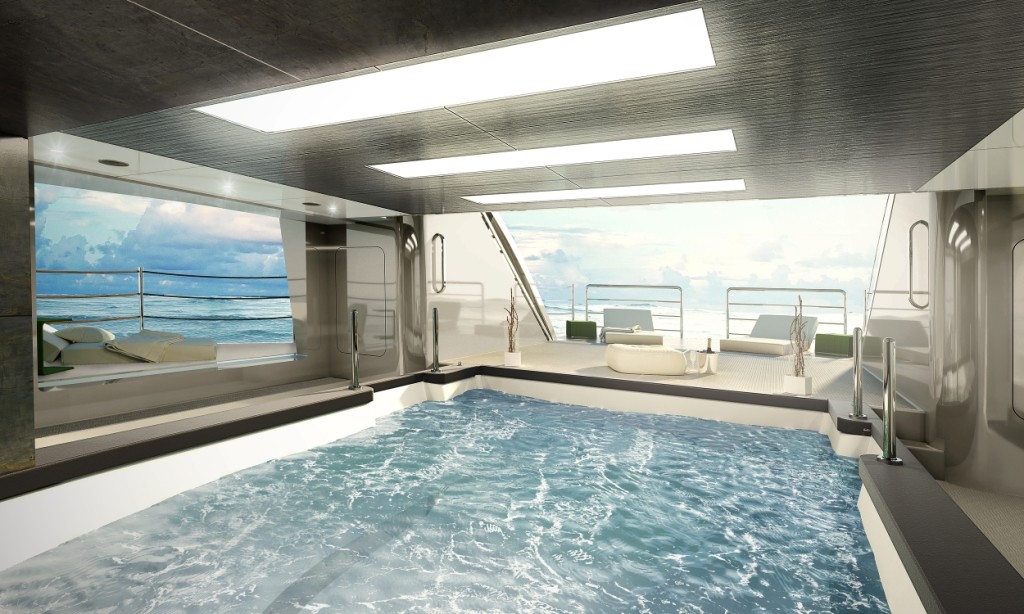 The overall propulsion system is completely modular, so GENESI can cruise using only the battery packs, in ZEM (Zero Emission Mode), or with up to four inline diesel generators. This means it can cruise at a higher range of speeds while continuing to enjoy limited specific fuel consumption.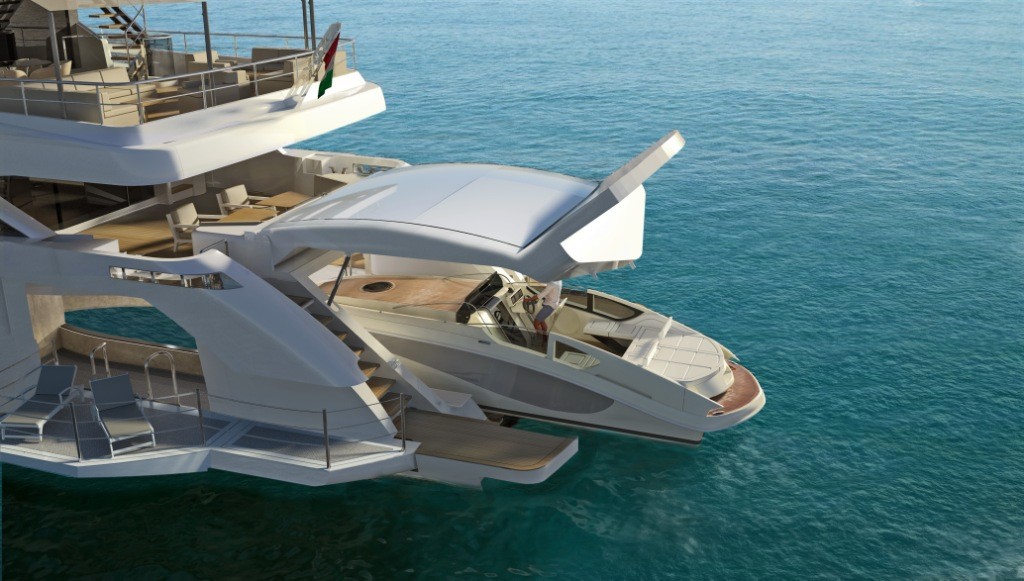 All onboard energy sources are controlled by the WIDER Power Management System, a smart and fully integrated system which controls the power supplied by the shore connection, the gen-set and the battery packs, distributing it between the hotel requirements, the propulsion system and the recharging of batteries, as required.
Our special partner in this project, and the supplier of our Power Management system, is the market-leading Emerson Industrial Automation.
[divider style="dashed" top="20″ bottom="20″]
[toggle title="About Wider" state="close"]WIDER Company profile WIDER is an Italian yacht builder specialising in the design and construction of composite and aluminum pleasure craft with a strong focus on outstanding performance combined with low consumption. Established in 2010, the company is led by Tilli Antonelli, one of the most highly regarded and dynamic entrepreneurs in the international yacht building industry. The WIDER headquarters are in Castelvecchio di Monte Porzio (PU) in Italy. Two separate facilities – totalling 12,500m2 – are used in the manufacture of the distinct product ranges. The Express Cruiser range of composite yachts up to 42' are built in Castelvecchio. The base for the Superyacht Division, where yachts up to 165' are manufactured in aluminium, is in Ancona offering direct access to the sea. WIDER's company philosophy is based on an ingrained love for the sea, a desire to be creative and a passion driven by the need for innovation. [/toggle]