[dropcap]L[/dropcap]inea is a collaboration between Fincantieri and Claydon Reeves with exquisite interiors designed by March & White, that developed from a conversation at the Monaco Yacht Show. The Project demonstrates how the collaboration of a design studio and a shipyard can produce a superyacht of functional and aesthetic beauty.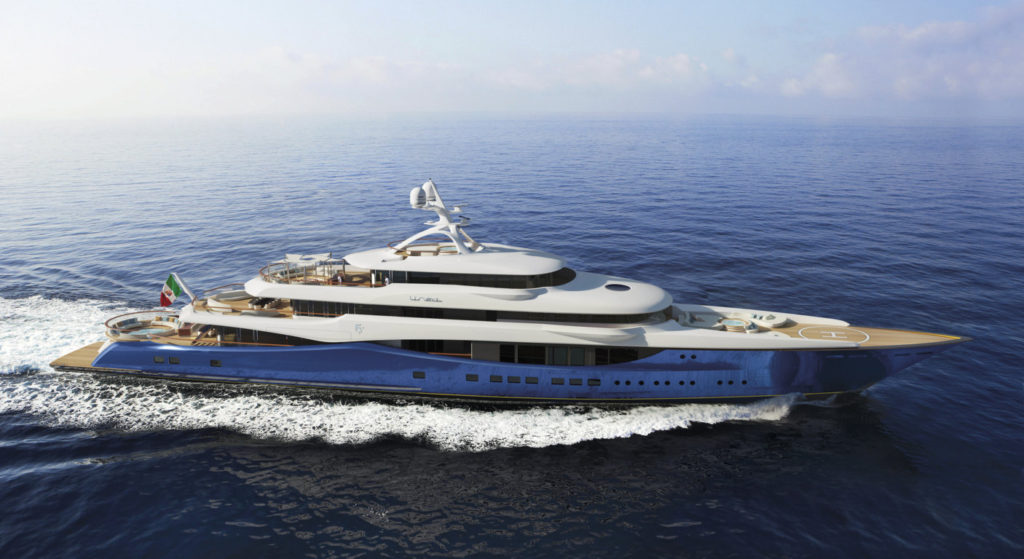 The aim was to create a superyacht that embodied the great classic Italian traditions combined with a modern design sensibility. The use of space, the nature of life on the sea and the lifestyle that can be achieved has led to an exterior design that is intriguing in detail and pure in its concept. Perhaps the most unique feature is the owner's forward deck, which can be privately accessed through the master cabin.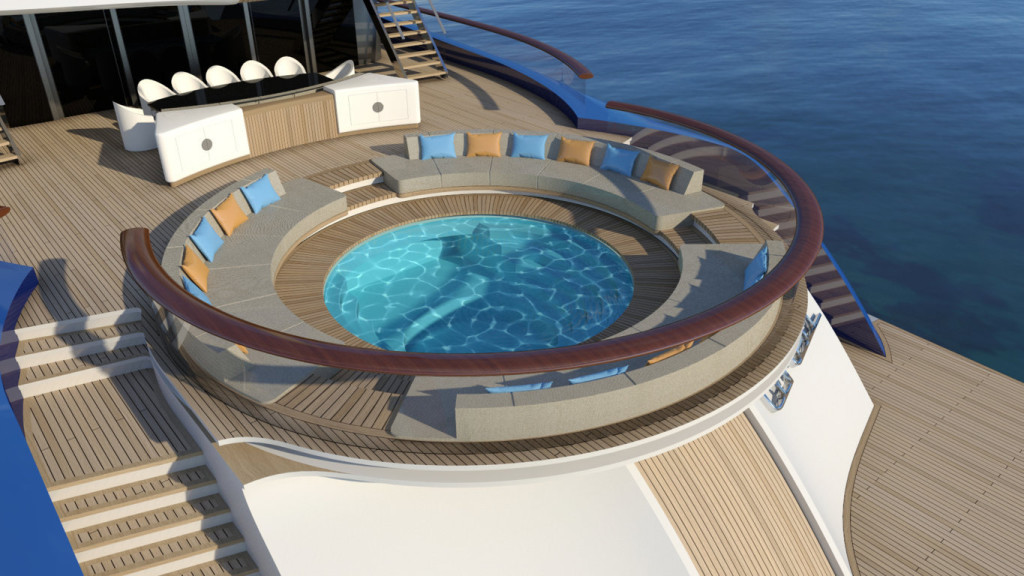 Providing expansive views of the approaching seascape, this space has been carefully designed so as not to be overlooked by the bridge sight lines. While at anchor, the many folding balconies and shell doors can be deployed, allowing the large custom tenders to be launched and the extensive beach club to be opened. The most forward part of the deck is used as a touch-and-go helipad with access to the bow below.
The story here is something different. An exquisite yacht interior inspired by the instinctive elegance of Italian fashion. The creative intuition flows throughout the interior. Unique, precious and beautifully textured surfaces are composed and evolved in the way a fashion designer pieces and shapes a couture collection. Never obvious or literal. In the most beautiful sense, nothing is quite as it seems. The palette is dark sultry tones, beautifully engineered metal edge details and the gentle allure of sublime and intelligent lighting. All elements in this composition are of an interior which is evocative, atmospheric and the definition of confident and timeless style.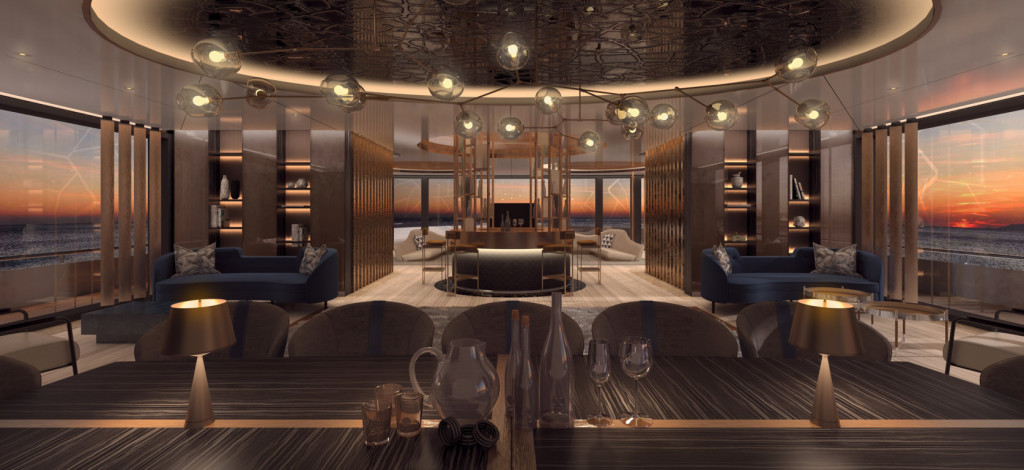 The interior and exterior has been painstakingly designed to enable a near unobstructed 180° view. Retractable bronze louvers offer discrete privacy. The graphic linearity of the design accentuates the imposing height of the ceilings. The perfect balance of textural opulence and the soft glow of beautiful surfaces, bathed in sumptuous light.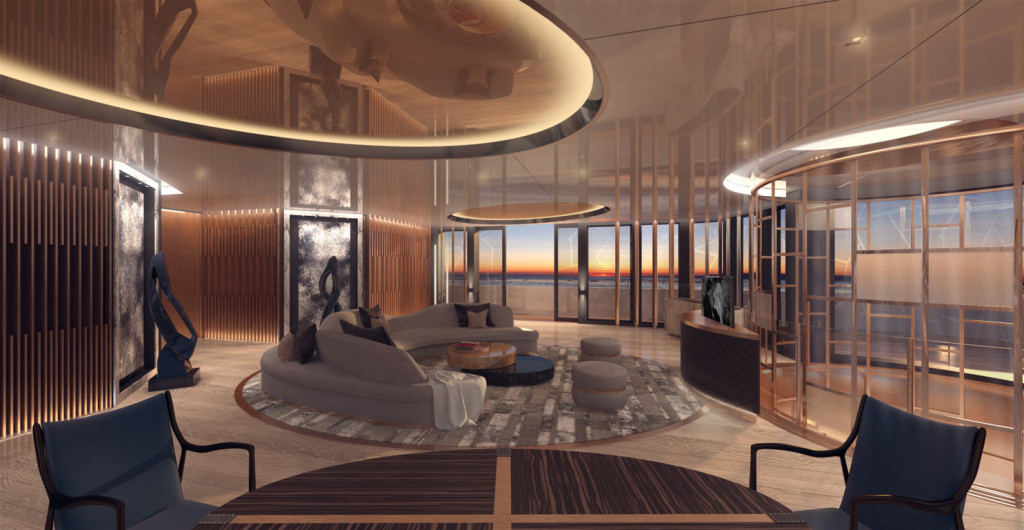 The space enjoys the privilege of privacy and intimate comfort with the sublime wonder of unobstructed views to the aft. A dramatic double height glass atrium visually connects with the deck below.
Intelligent use of space creates the last word in effortless comfort paired with dramatic elegance. It is simply the most exclusive and beautiful after party space on the Riviera, or anywhere. An imposing signature central bar forms a gorgeous transition between dining and relaxing with a portal to the deck.