[dropcap]A[/dropcap]t the Monaco Yacht Show CRN, part of the Ferretti Group, presented its new design projects developed in cooperation with international designers, including Zuccon International Project, Omega Architects, Francesco Paszkowski Design, and Nuvolari Lenard. As to the production, three new megayachts are currently under construction at CRN's shipyard in Ancona:
Hull 135, a 79-metre motoryacht with exteriors designed by Zuccon Int. Project and interiors by Laura Sessa
Hull 131, a 74-metre motoryact with exteriors designed by Zuccon Int. Project and interiors by Andrew Winch
Hull 136, a 50-metre motoryacht Superconero with exteriors by Zuccon Int. Project and interiors by Zuccon and CRN Interior Design team.
Today the shipyard has announced that CRN has won the Robb Report's "Best of the Best 2016" award with 55-metre mega yacht M/Y Atlante.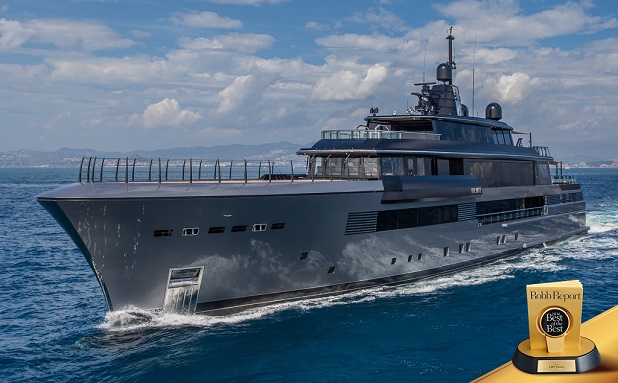 61-metre M/Y CRN Oceansport and 75-metre M/Y Oceansport – Omega Architect
Pencilled by Omega Architects, these two 61-metre and 75-metre megayachts, having a beam of 11 and 13 metres respectively, draw inspiration from the same concept, which perfectly matches CRN's DNA. Indeed, the Oceansport line combines the outstanding seaworthiness ensured by CRN naval platforms, the sporty, streamlined profile characterizing all Omega Architects' creations, and harmonious, slender lines, further enhanced by the dark side windows that are joined together to create a long, uninterrupted dark glazing cutting across both the main and upper decks.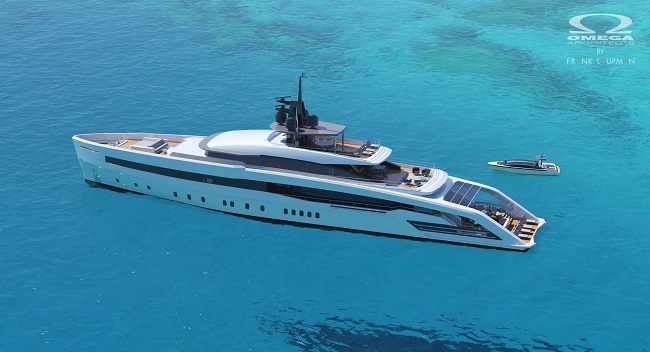 Both Oceansport models are designed and engineered with a painstaking care for proportion, optimizing the areas devoted to guests, the spaciousness and airiness of those conceived for conviviality, and the beach club with a wellness and fitness area, featuring a sauna, a gym, and a pool. Both yachts can boast full-height windows on both sides in the aft area of the main deck, ensuring a breathtaking view on the sea while preserving the guests' privacy.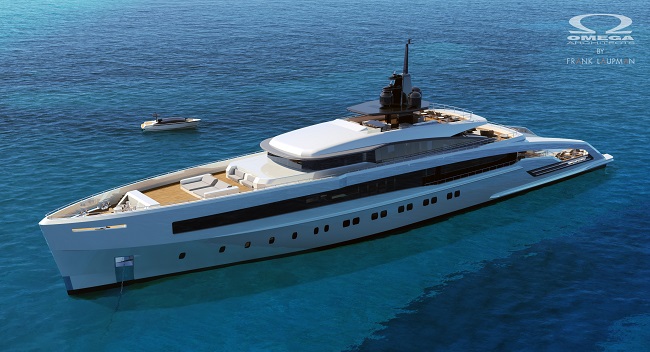 72-metre M/Y CRN – Francesco Paszkowski Design
While drawing inspiration from and maintaining the family feeling with 61 m M/Y Saramour (the first superyacht built by CRN in cooperation with Architect Paszkowski), this new 72m project can rely on much larger volumes and introduce innovative architectural solutions.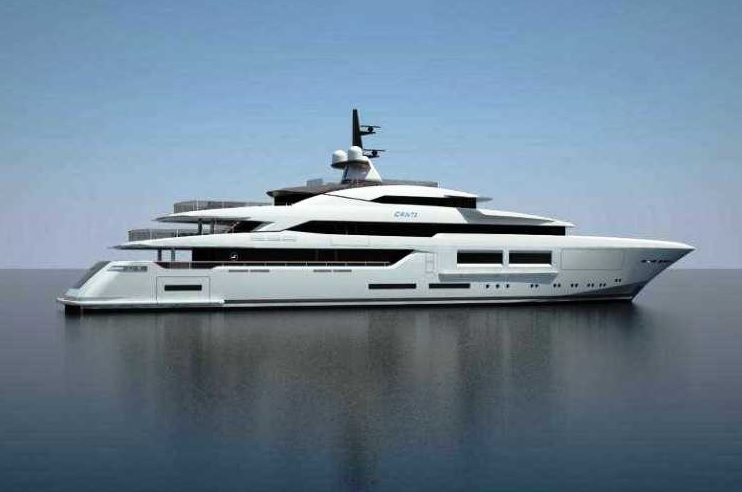 The philosophy behind this project revolves around three basic principles: increasingly slender lines that result in a very light silhouette; rounded shapes making the yacht generally more compact; and an extensive use of linear glazed surfaces as well as see-through balconies, which stylishly eliminate any barriers between the yacht and the water, air, nature. 72 metres long and 13 metres wide, this vessel shows great care for onboard conviviality and relaxation, as proven by several dining areas, an entertainment area on the upper deck, as well as the gym, sauna, and massage room for guests. The relationship with the surrounding elements – mainly air and water – is a key feature in this yacht's concept, which has been realised by creating terraces overlooking the sea, outdoor swimming pools, wide glazed surfaces and, obviously, a spacious beach club – all aiming at ensuring direct visual contact with the sea.
62-metre M/Y CRN – Nuvolari Lenard
62 metres long and with a beam of 12 metres, CRN's hull number 137 is a new captivating naval project developed by CRN's engineering department in close cooperation with the Italian design firm Nuvolari Lenard, who has handled the concept and the exterior & interior design.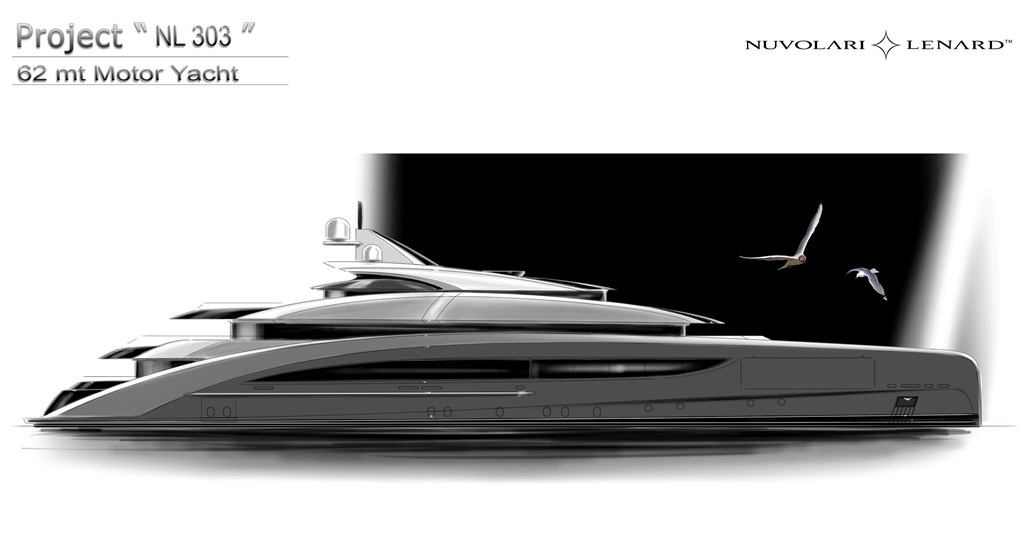 Between the hull and the superstructure, the yacht's profile develops almost creating a wave-like movement, and making the vessel's soft, sinuous lines even more charming, while the superstructure ends in a clear-cut vertical line onto the inverted bow – these were the guiding principles during the design and development of CRN's new pleasure vessel, which will feature a master deck with the owner's suite located aft and enjoying a magnificent sea view. Following the signature of the contract in the summer, the construction of this yacht will start at the end of 2016, with the launch scheduled in 2019.