[dropcap]A[/dropcap]scot Racecourse is the famous British racecourse in Ascot (England), used for thoroughbred horse racing. Few sporting venues can match the rich heritage and history of Ascot Racecourse.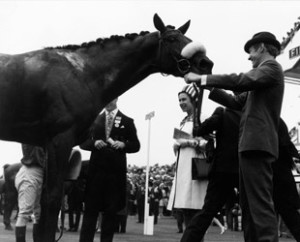 Founded in 1711 by Queen Anne, who described the area "ideal for horses to gallop at full stretch", and located approximately six miles from Windsor Castle, Ascot today stages twenty-six days of racing over the course of the year. Closed for a £200-million redevelopment in 2004, Ascot Racecourse was then reopened by Her Majesty Queen Elizabeth in June 2006.
Over the past 300 years, Ascot has established itself as a national institution; with Royal Ascot, becoming the centrepiece of the British social calendar and the ultimate stage for the best racehorses in the world.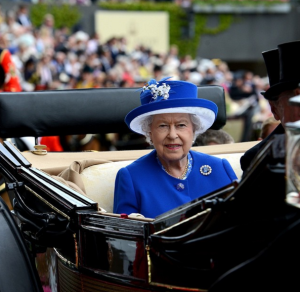 As an owner and breeder of racehorses, Her Majesty The Queen takes a keen interest in the races, and has had great success with her own horses over the years. During Royal Ascot, The Queen traditionally presents the Gold Cup, the feature race of the third day of Royal Ascot, traditionally the busiest day of the week and colloquially known as "Ladies' Day".
The term Ladies' Day seems to have been first used in 1823, when an anonymous poet described the Thursday of the Royal Meeting as "Ladies' Day, when the women, like angels, look sweetly divine." In the formative years, Thursday was certainly the dominant day in terms of the racing, attracting [highlight color="yellow"]the largest crowds[/highlight] and, it must be assumed from the emergence of the term, [highlight color="yellow"]more ladies[/highlight]!
Britain's most popular race meeting, welcoming approximately [highlight color="yellow"]300,000 visitors[/highlight] across the five days
The most valuable race meeting in Britain, with [highlight color="yellow"]£5.5 million[/highlight] in prize money
Features eight Group One races and 18 Group races in total
Viewed in over 200 countries
Approximately 400 helicopters and 1,000 limos descend on Royal Ascot every year.
51,000 bottles of champagne
160,000 glasses of Pimm's
131,000 pints of beer
42,000 bottles of wine
5,000 kilos of salmon
7,000 Cornish and Folkestone crabs
2,900 lobsters
2,400 kilos of beef sirloin
3,700 rumps of English lamb
10,000 Angus steaks
1000kg of Cornish clotted cream
35,000 spears of English asparagus
50,000 macaroons
7,000 punnets of berries
30,000 chocolate choux éclairs
89,000 bottles of mineral water
The Royal Enclosure
Every year Royal Ascot is attended by Elizabeth II and other members of the British Royal Family. There are three enclosures attended by guests on Royal Ascot week. The Royal Enclosure is the most prestigious of the three enclosures, with recent visits from the Queen and Royal Family members. Access to the Royal Enclosure is restricted and the dress code is strictly enforced. For women, only a day dress with a hat is acceptable, with rules applying to the length and style of the dress. In addition, women must not show bare midriffs or shoulders. For men, black or grey morning dress with top hat is required.
Hat Parade
The Dress Code

It was Beau Brummell, perhaps Britain's first fashion icon, who at the turn of the 19th century dictated the dress for men in the Royal Enclosure. His sense of style is still reflected in Royal Ascot fashions today. Evolved into a stricter and stricter dress code over the years, the Royal Enclosure is today an integral part of the event with an official style guide introduced each year as a sort of inspiration for all guests. Royal Ascot is today synonymous with sartorial elegance, and considered a major fashion event.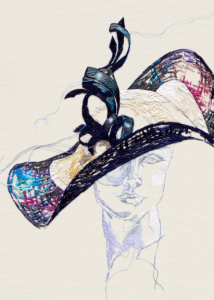 LADIES
Ladies are kindly reminded that formal daywear is a requirement in the Royal Enclosure, defined as follows:
Dresses and skirts should be of modest length defined as falling just above the knee or longer.
Dresses and tops should have straps of one inch or greater.
Jackets and pashminas may be worn but dresses and tops underneath should still comply with the Royal Enclosure dress code.
Trouser suits are welcome. They should be of full length and of matching material and colour.
[highlight color="yellow"]Hats should be worn[/highlight]; however a headpiece which has a base of 4 inches (10cm) or more in diameter is acceptable as an alternative to a hat.
Ladies are kindly asked to note the following:
Strapless, off the shoulder, halter neck and spaghetti straps are not permitted.
Midriffs must be covered.
Fascinators are not permitted; neither are headpieces which do not have a base covering a sufficient area of the head (4 inches/10cm).
GENTLEMEN
Gentlemen are kindly reminded that it is a requirement to wear either black or grey morning dress which must include:
A waistcoat and tie (no cravats)
A black or grey top hat
Black shoes
A gentleman may remove his top hat within a restaurant, a private box, a private club or that facility's terrace, balcony or garden. Hats may also be removed within any enclosed external seating area within the Royal Enclosure Garden. The customisation of top hats (with, for example, coloured ribbons or bands) is not permitted in the Royal Enclosure.
[divider style="dashed" top="20″ bottom="20″]
Top Milliners – The place to find the right hat for Royal Ascot 2016
www.lizzieshats.com
www.janetaylormillinery.com
www.rosieoliviamillinery.com
www.awongolding.com
www.rachelblackmillinery.com
www.sarahcant.co.uk
www.jillcourtemanche.com
www.ateliermillinery.com
[divider style="dashed" top="20″ bottom="20″]