[dropcap]T[/dropcap]he Italian yard VSY (Viareggio Superyachts) has announced that Mrs. Cristiana Longarini, owner and managing director, decided to resign from her official duties on personal grounds, with effect from the beginning of February.
Founded in 2004, during its short history in the world's yacht-building capital, Viareggio, VSY has established itself as one of the country's premier builders of large luxury superyachts. VSY's mission has always been to build innovative, stylish and technologically advanced superyachts that push the boundaries of yacht design. To date VSY has completed four luxury superyachts, the most notably is the 72m Stella Maris delivered in 2012. Mrs Longarini, who belongs to the Longarini family dynasty,  active in the building and publishing sectors, has always shown interest in the environmental issues and a strong passion for the world of art.
With her resignation, the shipyard, that in the meantime is busy completing the 64m yacht by Espen Oeino, currently under construction, is looking for future investors and is seeking to establish strategical alliances in order to secure continuity at the company.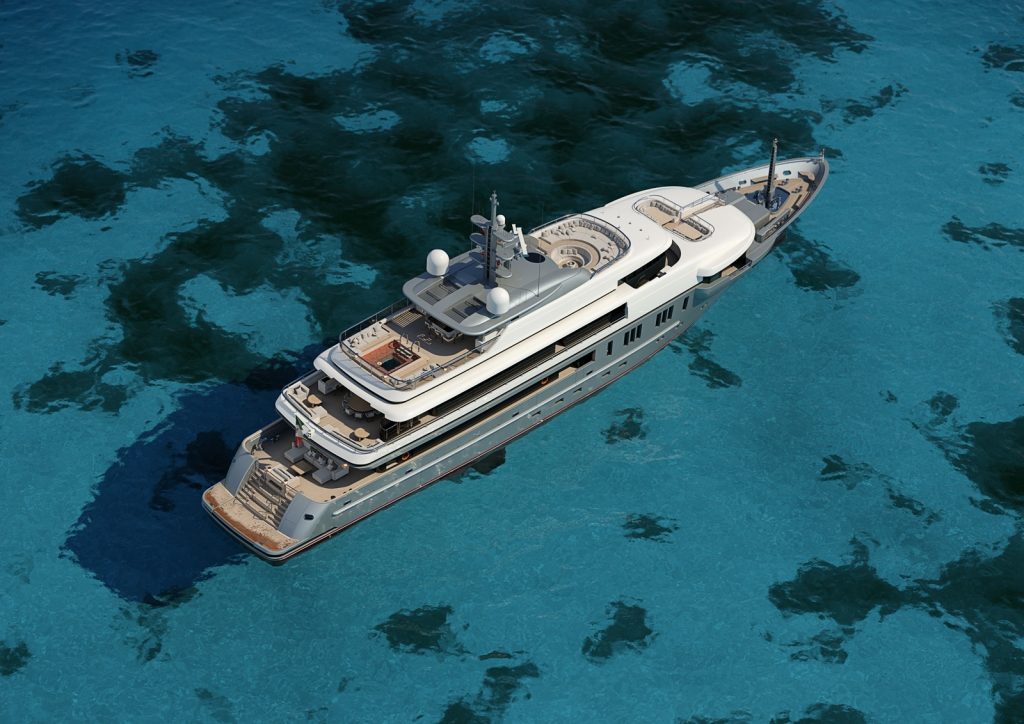 The 64m is expected to be delivered in the next few months and is featured by new technical elements incorporated to further augment the simplicity and governability of the yacht. Both the bow and stern auxiliary thrusters, for example, are diesel electric, thus enhancing governability and there are four higher-powered generators encased in sound-insulated cabins – thus allowing two generators to be in motion even during maintenance work on the others.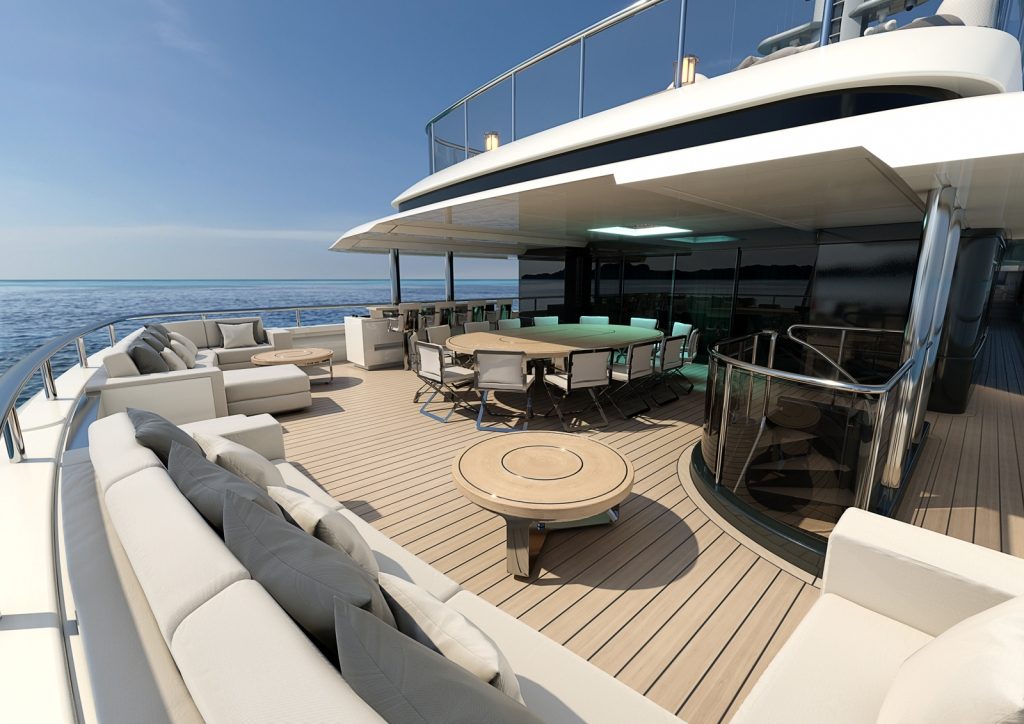 The General Plan also upgrades some of the crew service areas, one of which is a generous laundry now located in a much more practical central position. Other areas for storage, for example, and for the management of embarking procedures are all in optimum locations and served by a special shell door. An alternative layout is also possible allowing for up to eight guest cabins, of which at least five on the upper decks, two 23 ft tenders, two water scooters, a 14 ft rescue launch and lastly, a glass circular lift up to the 24 ft long sundeck and pool.