[dropcap]T[/dropcap]he  new  Vismara  V62  Mills  SuperNikka  was launched  this  25 april  at  the  new  Porto di  Pisa,  on  the Italian Tirrenian Coast of Tuscany.
The new Vismara was launched after only 12 month of work. She is a plenty of Vismara concept over the  year:  a poor  racer  yachts,  a  great fast  cruiser  for  the  family  holiday  and  also  a  great  project  of Open Innovation, as Vismara Marine usually do.
An international team lead by Alessandro Vismara, with Mills Yacht Design and the owner who play a central role in every stage of the development.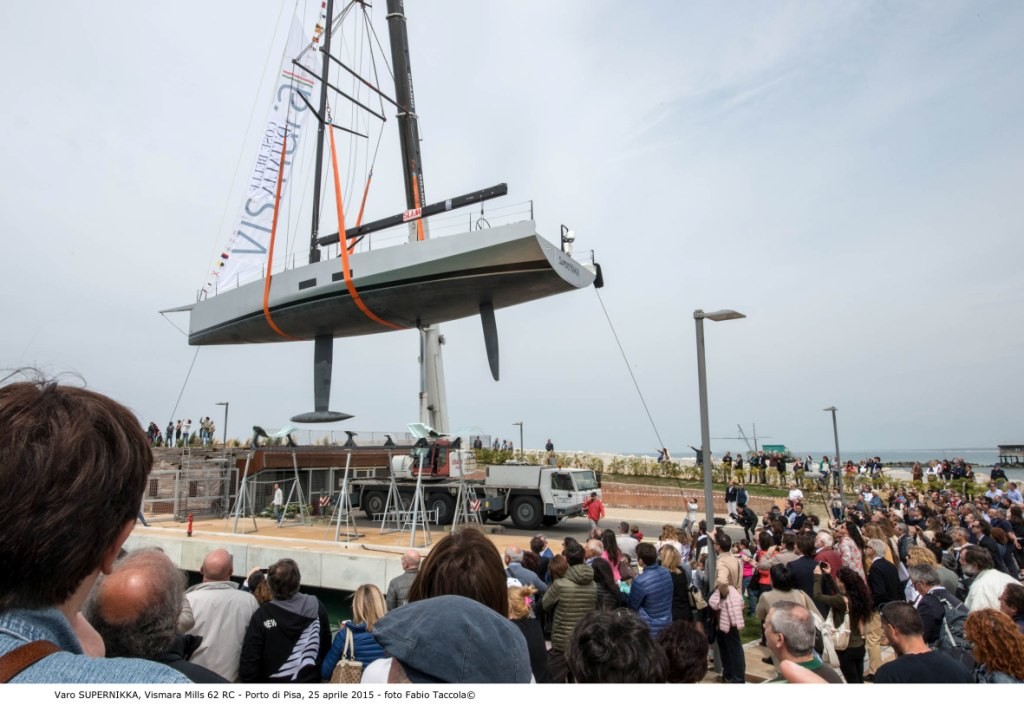 SuperNikka will take part at the major regattas event of the year:
151 Miglia-Trofeo Celadrin (the race will start next may 30th from Livorno);
Giraglia Rolex Cup (St. Tropez, June 17th);
Maxi Yacht Rolex Cup (Porto Cervo, september 6-12);
Rolex Middle Sea Race (La Valletta, Malta, october 17).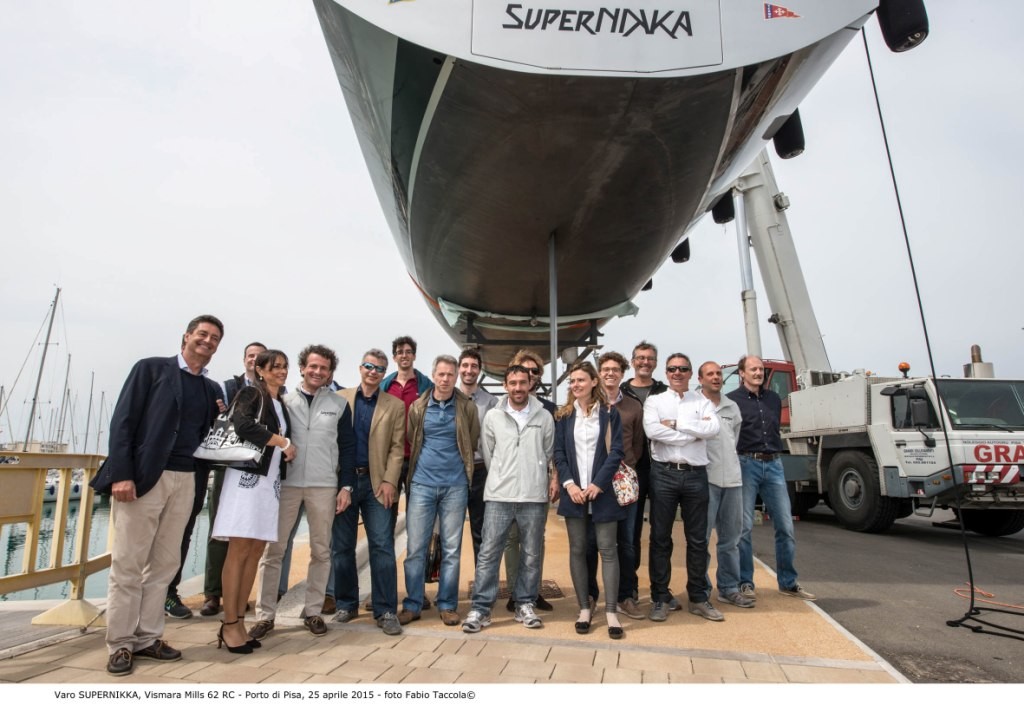 Alessandro Vismara, the CEO of the Vismara Marine Spa said:
"SuperNikka is one of the leading projects of the last years, developed for an expert owner and by an international  team  able  to  share  and  develop  all  together  the  same  great  idea.  Someone  use  to talk  aboutVismara  Marine  as  theOpen  Company,  they  are  right.  I'm  really  exciting  for  that because it means that something good is born from my dream of more than 30 years ago".
Mark Mills said:
"Once we understood the requirements of the campaign, the needs of the builder, and in particular some feeling for the spirit and enthusiasm of Roberto to create a new design that was genuinely fast, exciting, and  visually  striking  then  things  came  together  very  quickly.Some  projects  have  many problems that  need  to  be  solved,  but  with  SuperNikka  we  all  found  agreement  on  the  important things easily, it has been a great project for us because of this, a pleasure."
[divider style="dashed" top="20″ bottom="20″]