[dropcap]O[/dropcap]ne of the biggest name from the world of luxury design will adorn the stand of Perini Navi at the upcoming Monaco Yacht Show. Visionnaire has been chosen by the shipyard to furnish the stand on the occasion of the presentation of "Seven", the new 60-metre aluminium ketch created in collaboration with Ron Holland.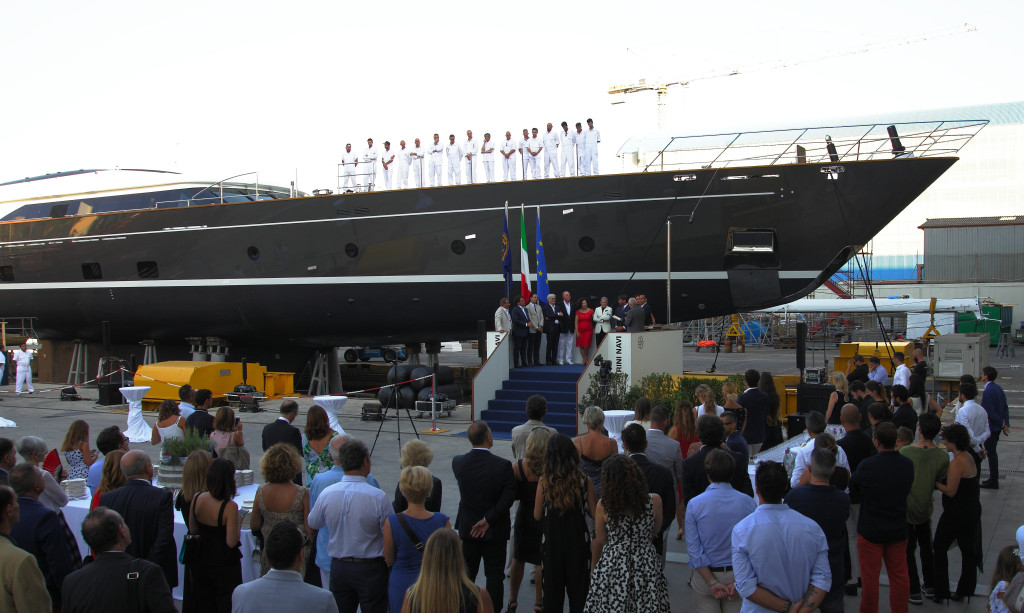 The star of the reception area is Giuseppe Viganò's new Convention Design modular sofa, presented at the Salone del Mobile 2017.
For the bar area, Samuele Mazza's Coney Island Design lounge with hand-woven synthetic rattan chairs with "Vienna straw" weave on an aluminium frame, upholstered in outdoor fabrics with braiding in the same colour.
Uniqueness, contemporary style and dedication to Made in Italy are the founding values of the Visionnaire brand, which has rapidly gained prominence on the international luxury design scene, no longer merely seen as a furnishing project, but as a proposal for a total look, customised in every detail.
Careful observation of the world, of the continual evolution of modern society and culture are at the heart of Visionnaire's creativity and modernity. It is precisely as a result of this cosmopolitan approach that the brand has been able to expand throughout the world, promoting a new way of designing décor, not strictly tied to the product but capable of symbolizing a true philosophy of life, or to put it simply, a lifestyle. Visionnaire is a brand of the historic Bolognese company IPE srl, founded in 1959 by the Cavalli family which has been a subsidiary of the Ergon Capital Partners III group since 2014.