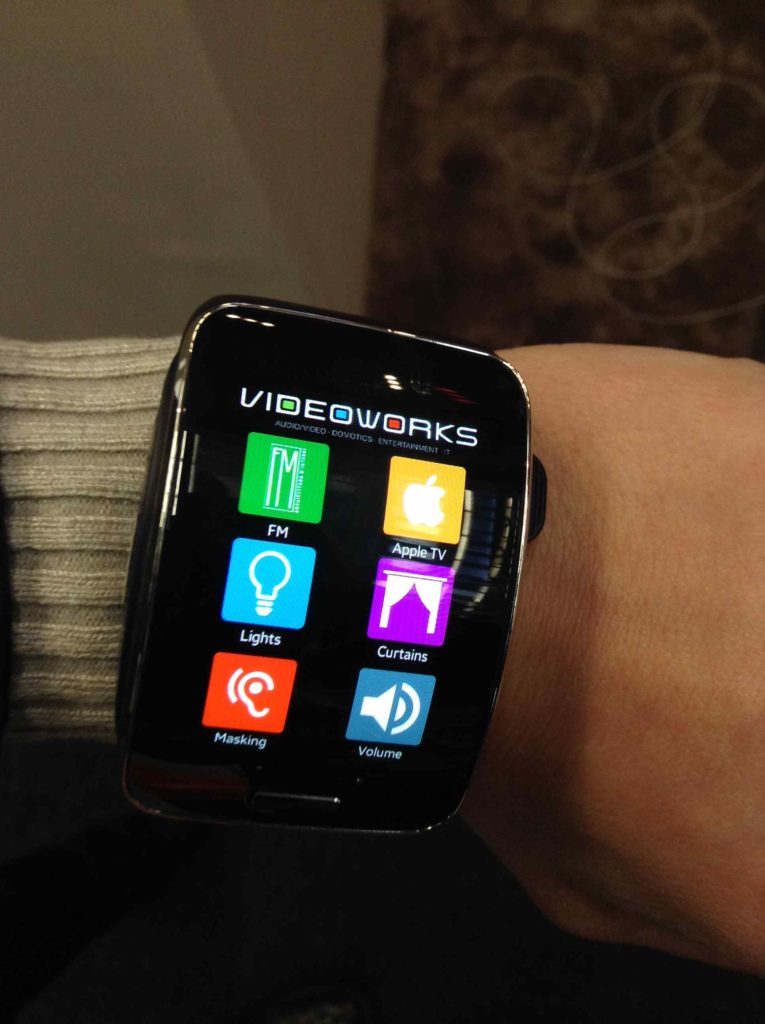 Do you know wearable devices? The first edition of The London Yacht, Jet and Prestige Car Show has just seen its end and one of the most amazing products – in world preview – was the latest innovation introduced by Videoworks. The Ancona-based company studied and realized for the Italian design firm Italian FM – Architettura d'Interni, that chose Videoworks as technological partner. The partnership between the two firms was studied with the aim of delivering their clients the concept of how to achieve extreme comfort inside the ambiences thanks to the combination of technology and high-end architecture in a simple and functional way.
The innovative Samsung gear smart watch was presented with an integrated software by Videoworks. The device exactly works as a controller, allowing clients to activate curtains, lights, atmospheres, music and movies just by touching the customizable icons on the watch screen.
Videoworks studied and realized the sound masking phenomenon for FM as well, which can be also activated from the smart watch: "the sound spectrum and level is specially shaped to provide the degree of privacy desired by occupants. Masking operates by covering up or masking unwanted sounds, similar to one-way windows that block the ability for a person to see persons behind them, or perfume that covers up other body odors".
The partnership between Videoworks and FM – Architettura d'Interni has been translated into a real encounter of design and home automation, enriched by the study of the environment, thanks to which every single situation can turn into a rare and special experience of comfort and luxury.