[dropcap]V[/dropcap]an Oossanen Naval Architecture joins forces with Milanese designer Federico Fiorentino for a new 47.5 metre superyacht concept. Cristiano Gatto will be responsible for the interior design.  The XL®-300 Sport will be taken into sales by Thom Conboy, President of the Americas of OCEAN Independence. Thom states: "It's really exiting to be working with Van Oossanen, Fiorentino and Gatto on such a cool project which has an amazing potential for the US market."
Named Fast Displacement XL®-300 Sport, this motor yacht is based on Van Oossanen's innovative new Fast Displacement XL® hull form and operates with a total interior volume of less than 300GT. The new Fast Displacement XL-300 Sport (47.5m / 299GT) allows a top speed of 29 knots.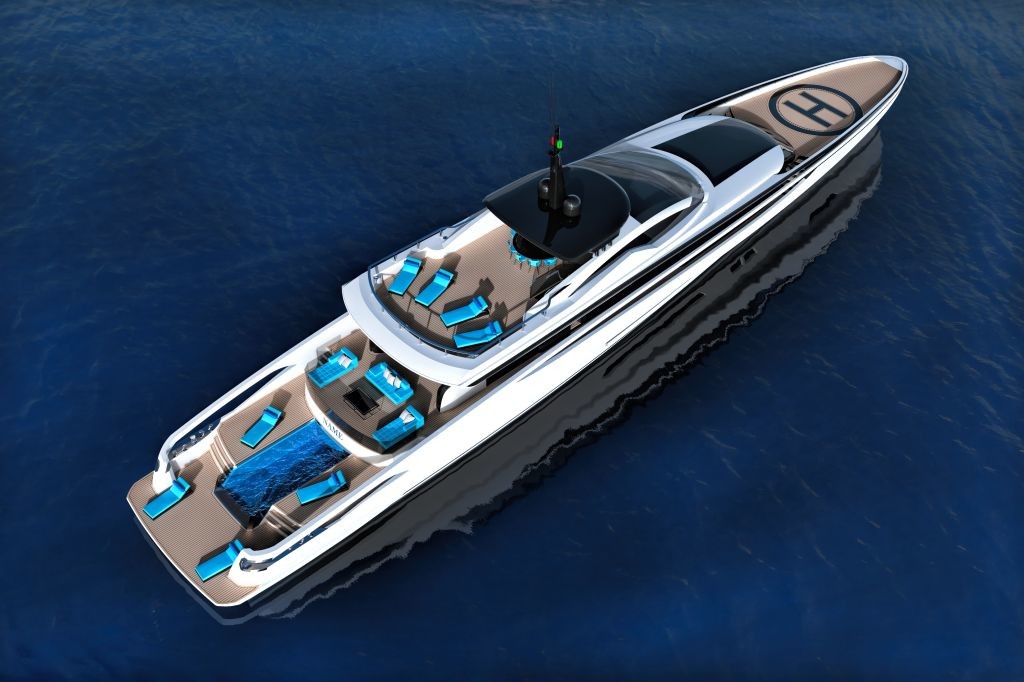 The Fast Displacement XL® concept is a radical evolution of the famous Van Oossanen patented FDHF (Fast Displacement Hull Form).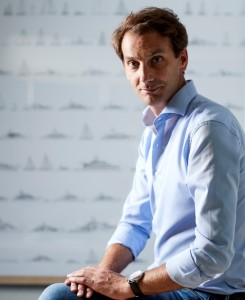 The main advantage of the XL® according to Perry van Oossanen is that "it offers maximum length, superior comfort and the highest performance. It gives the possibility to create the longest yachts ever within the 200,300 or 500GT boundaries." An increase in length of 20% will result in 10% more interior space and 30-40% more exterior deck area, creating unprecedented exterior lounge, pool and sun bathing areas.  "So it is possible to have a 45+ metre yacht, reaching close to 30 knots, with a 6ft draft, for less than 300GT", Perry explains.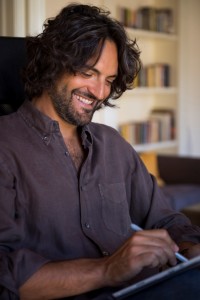 The exterior styling of the Fast Displacement XL®-300 Sport was provided by Fiorentino. Federico:  "I gave this yacht a contemporary sleek and sharp look that perfectly combines with the lightness of its generous open spaces. An aggressive attitude reflects the high performance hull that lies below the waterline." The famous interior designer Cristiano Gatto has been approached to create the interior décor for this sleek cruiser.
Accommodation is for ten guests split across five staterooms, including a main-deck owner's cabin as well as three doubles and a twin cabin below decks. The crew quarters would be situated in the bow, accommodating six people in three en-suite cabins.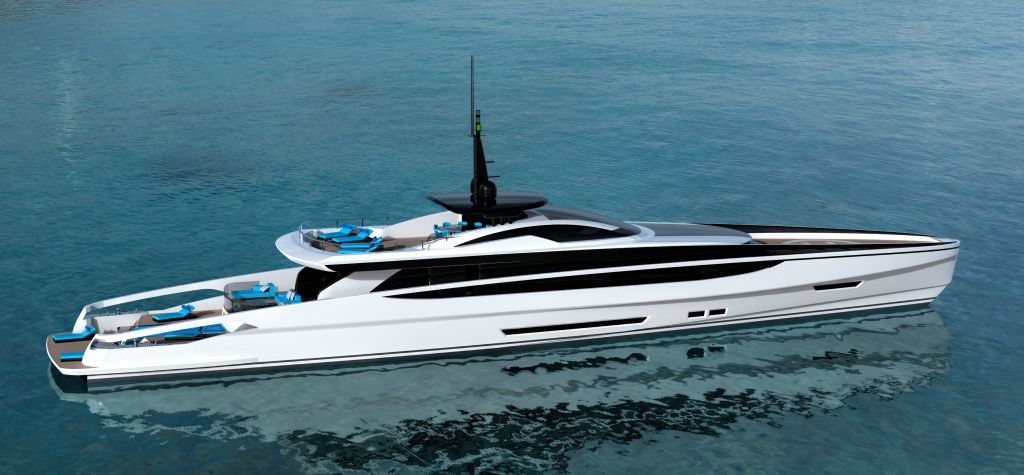 Key features include a superyacht helipad on the foredeck, an aft-deck infinity pool and a side-loading garage that is large enough to house two Jet Skis as well as a 6.25 metre tender. Van Oossanen adds that this design could be built from an aluminium hull and superstructure to Lloyd's and ABS standards, compliant to LY3.
Power would come from twin 2600hp MTU 16V2000 M96L diesel engines for a top speed of 29 knots and a maximum cruising range of 3,500 nautical miles at 12 knots. Meanwhile, a pair of gyroscopes with active interceptors would ensure a smooth cruising experience for all those on board.