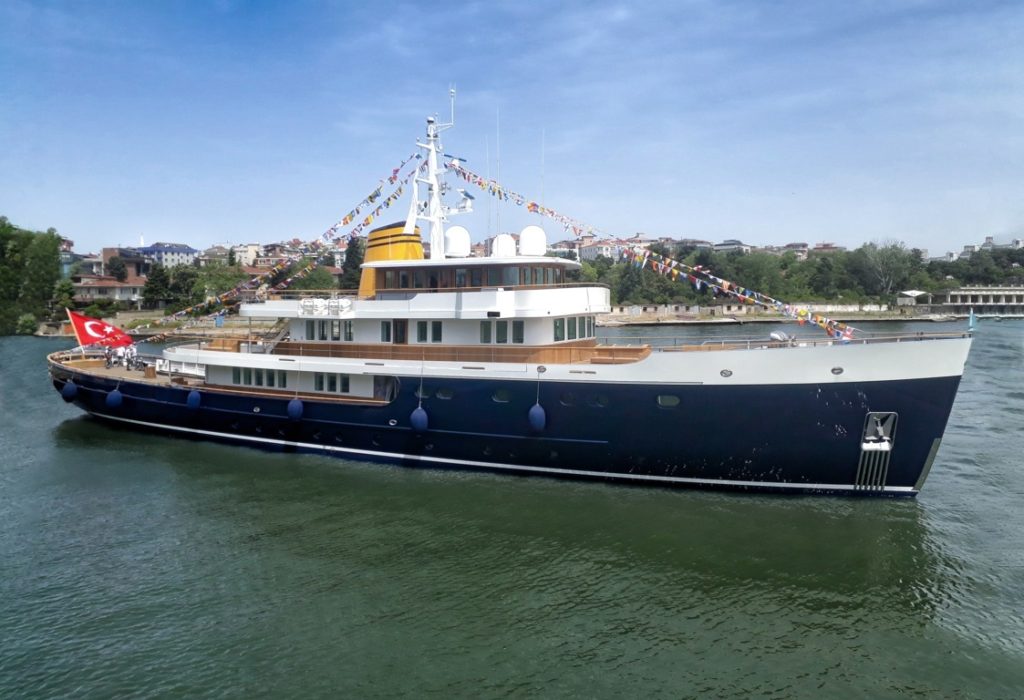 Turkish yard Turquoise Yachts has launched Blue II, formerly known as Project Lombok. Built in Istanbul, the new 56m explorer was designed by André Hoek as a unique vessel reminiscent of classic steam ships, yet built to be an exploration yacht for the 21st century. Her exterior styling and interior design, created with the latest technology by Hoek Design using CFD software, shows a classic profile with a contemporary twist. While the yacht was launched on the 12th of May, commissioning will take place remotely due to the current Covid 19 flight restrictions. Delivery is on target and scheduled for early July.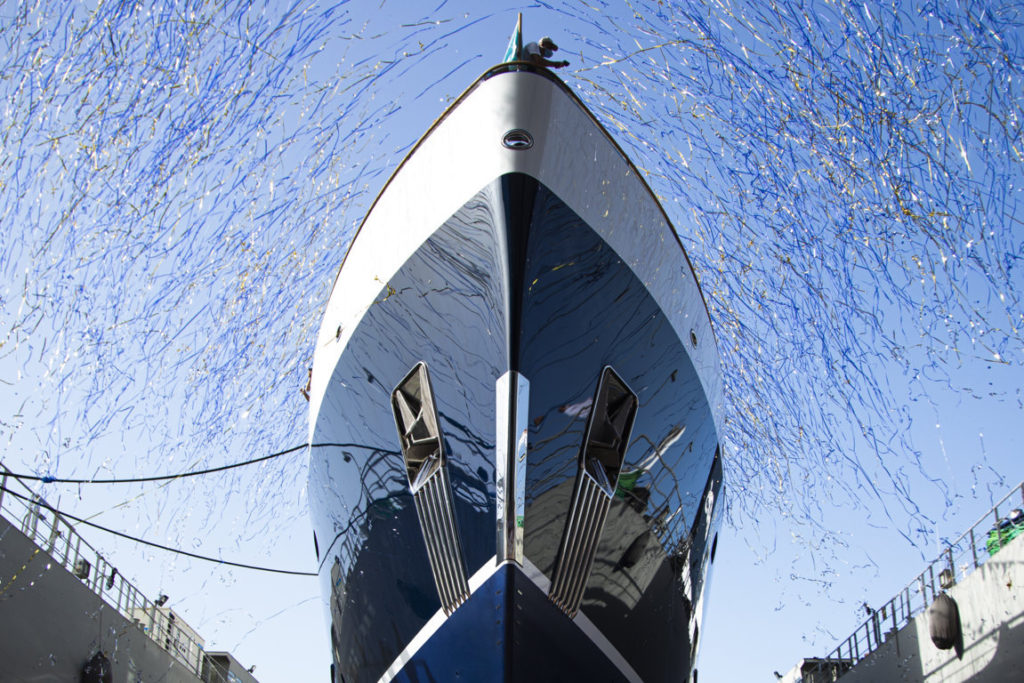 Designated ice-class 1B, she was conceived and built with the capability to explore Polar Regions and the Northwest Passage. She has optimal sea keeping characteristics and is equipped with IMO Tier III diesel electric propulsion. Special features include generous under-deck storage for two sizeable tenders. With an interior volume of 785 GT, the yacht boasts an immense amount of varied and functional space over four decks affording guests the ultimate comfort for extended cruising.
Blue II 's interior is a blend of subtle classic elements, such as teak detailing, and contemporary flair. Styling is by Hoek Design in cooperation with Vickers Studio and Dols Home, which provided the interior décor. Along with cozy and communal indoor spaces, there are expansive open deck spaces for relaxation. Owners' representation and project management was provided by Master Yachts Consultancy.