[dropcap]U[/dropcap]nfortunatly, what could have been one of the world's coolest yachts, was never commissioned for construction. And here the story already comes to the end. But, for sure, it was a great moment for the Spanish design studio – OLIVER DESIGN – when in 1993 (more than 20 years ago, long before the election to the US presidency) they were commissioned to design the largest and most beautiful yacht in the world (measuring 128.02 m).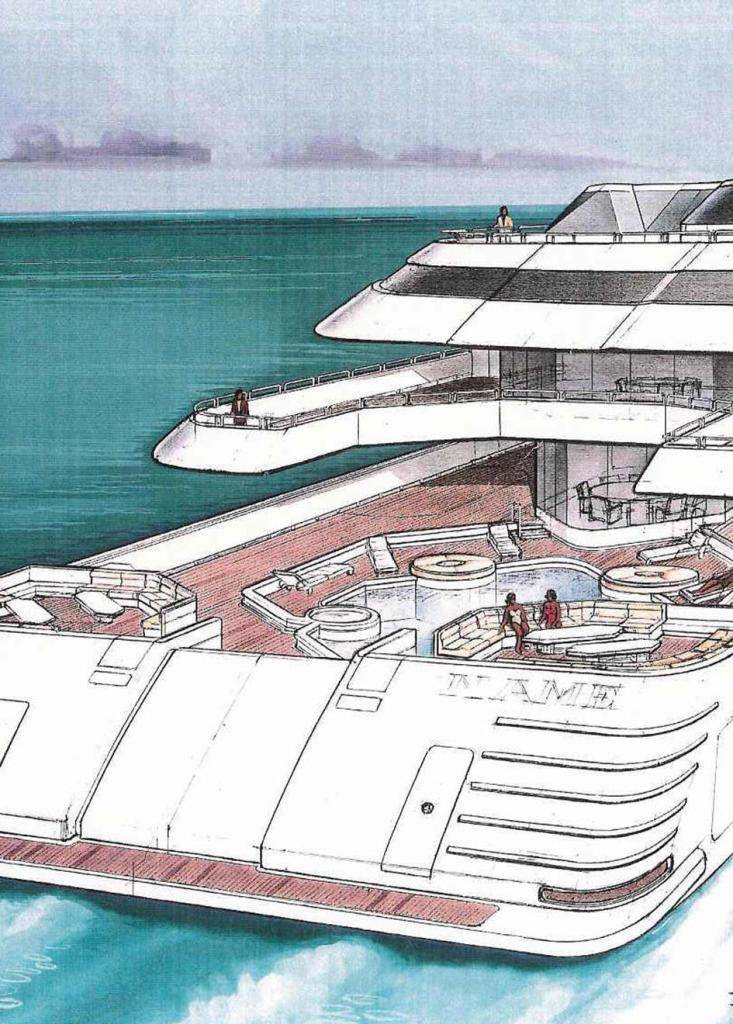 Jaime Oliver and his son IÒigo, together with their client, with whom they closed a personal relationship, worked on the conceptual design of the Trump Princess, from the first sketches through to the completed blueprints. Then then project was abandoned when several Trump's hotels and casinos went bankrupt.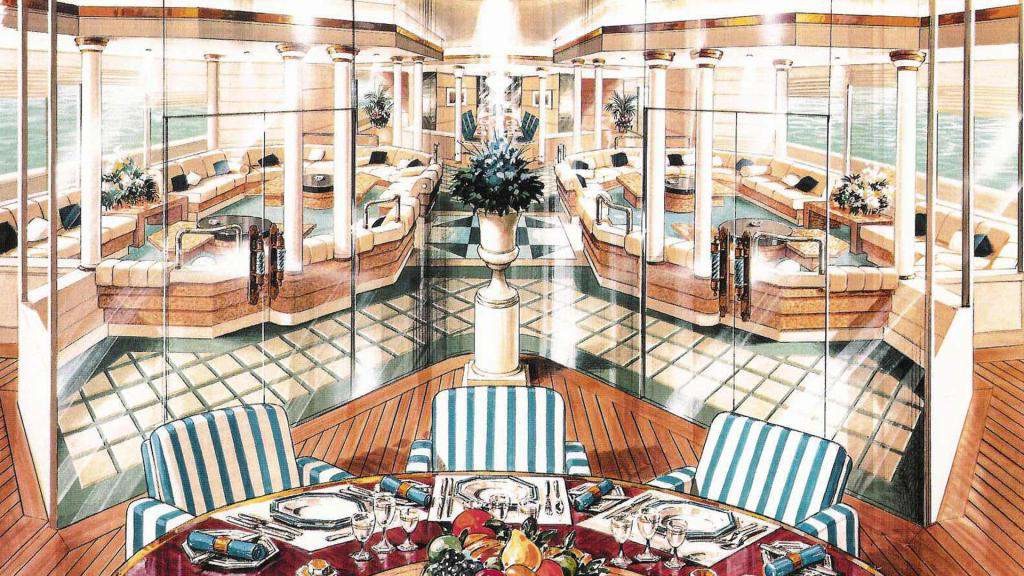 The project was developed with four decks, helipad, luxury split-level suites, sophisticated lounges, a swimming pool, and hot tubs. The owner's suite was designed over two decks, with a cocktail bar and a private superyacht spa pool.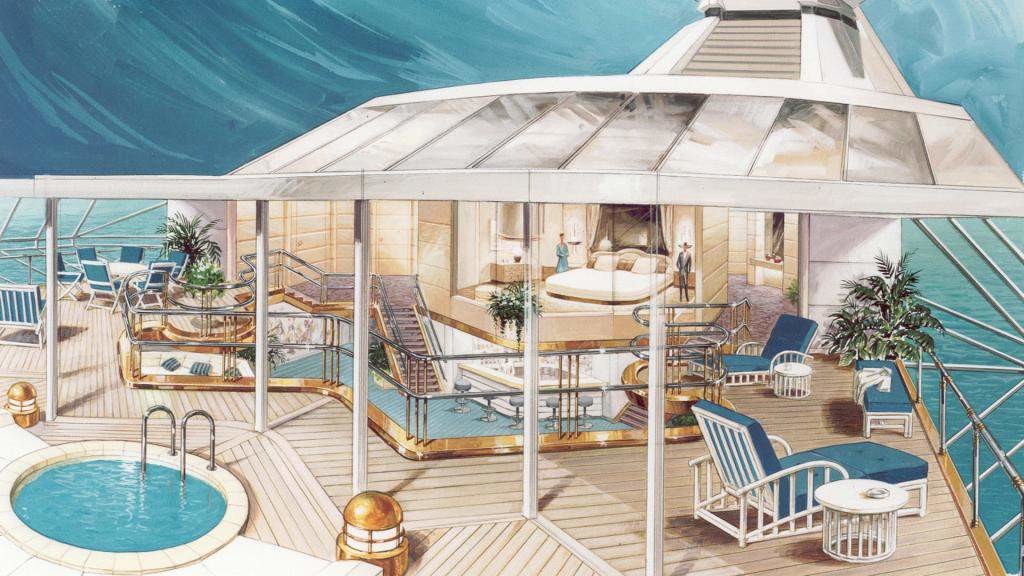 The yacht, that in the letter Trump wrote to Jaime Oliver, would have to be "not only the largest yacht in the world, but at the same time, the most beautiful". Trump Princess II was conceived as successor to 85.m Benetti (Trump Princess, now Kingdom 5KR), bought by Trump in 1988 and sold in 1991 to a Saudi prince.