The Tony Castro team has been designing extraordinarily beautiful yachts for more than 30 years. With over 9000 yachts launched, the company is about much more than an attractive concept design. With  the skills and experience to take yacht owners ideas from the first freehand sketch to delivery, Tony Castro are highly respected in the field of luxury yacht design.
Expert creative developers; Tony Castro's entire team is absolutely dedicated to the creation of elegance, beauty and functionality by enabling a harmonious relationship between all elements of the design process- Naval Architecture, Interior and Exterior Styling. It's understanding of naval architecture and engineering is second to none.  The result of which is a beautiful yacht that travels further, is quieter, smoother and safer.
It's been thirty years since Tony Castro and his team designed their first Superyacht, a 31m Sloop for Geoff Pannell, a charming Yorkshireman. Around that same time, Tony Castro was also a leading international race boat designer, his pen responsible for 5 World Champions in 4 different classes and by far the most successful British Designer of recent times.
This year for the first time his company exhibited at a brand new luxury yacht show, showing great confidence in the inaugural London Yacht, Jet and Prestige Car Show.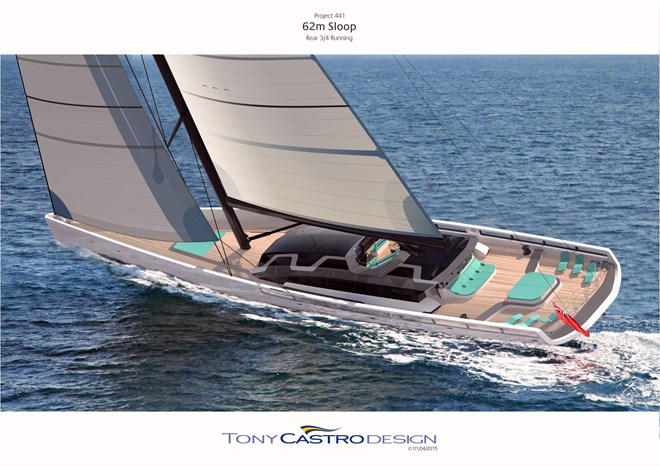 At the show he unveiled a very modern new 62m Sloop design a scale model of which was at the show, along with several other designs including his latest proposal for a 72m Motoryacht. The 62m sloop is designed at the limit of 500GRT, likely to be built at Sunrise Yachts and is a thoroughly modern balance of contemporary design, and good sailing yacht performance features both inside and outside.
Today Tony Castro and his team devote their time to a variety of projects, both Sail and Power and have won a fair share of major International awards.