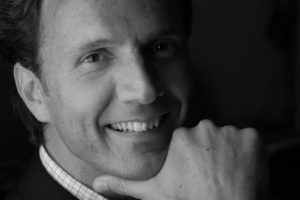 [dropcap]B[/dropcap]aglietto reveals the lines of the new 40m RPH in all aluminum expected in 2020 for an American Owner. The exterior lines of this new vessel – which has been developed on a new specifically designed platform – have been penciled by Horacio Bozzo to reflect its owner sporty, elegant character, while the interior will be in charge of the world renowned-winning yacht design architect Achille Salvagni.
"We are very proud of this fully custom project – says Michele Gavino, Baglietto's CEO – it represents another step towards the constructive excellence which is the main goal of all our efforts and again a demonstration of the shipyard's intention to keep pursuing technical innovation and developing our naval engineering capabilities".
Recently Baglietto was awarded with the quality certification ISO 9001:2015 by the RINA.
The hull no. 10232 is an example of Baglietto's total flexibility and takes advantage of its fully-custom production. At Baglietto, Italian design and craftsmanship, recognized all over the world, and the utmost care for customers go hand in hand with cutting-edge technology and performance. Baglietto can rely on a state-of-the-art, entirely renovated shipyard, capable of ensuring an average production rate of 3/4 yachts per year.
To date, there are 5 yachts under construction at the modern La Spezia shipyard: a 43 m Fast Line HT; a 55 m yacht designed by Francesco Paszkowski Design, to becompleted in 2019; a 54 m craft and this 40 m vessel, both with exteriors designed by Horacio Bozzo and interiors by Hot Lab and Achille Salvagni, respectively, and both to be delivered in 2020; and – last, but not least – the production on speculation for a third 48 m model in the T-Line, the sister ship of Silver Fox, has been initiated, with delivery is expected in 2020.