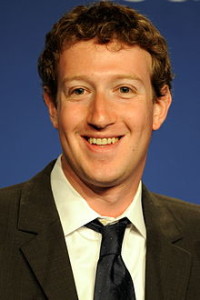 [dropcap]M[/dropcap]ark Zuckerberg, co-founder, chairman and CEO of online social networking service Facebook, tops the Wealth-X list of the world's top 10 richest individuals under 40.
The list is dominated by other male technopreneurs, with four of the men deriving their fortunes from their early involvement in Facebook. Zuckerberg, 30, is estimated to be worth US$35.1 billion – more than 40% of the combined net worth of all the other billionaires on the list. Dustin Moskovitz (Facebook's third employee and the youngest individual on the list), Sean Parker (Facebook's first president and Napster co-founder), and Eduardo Saverin (Facebook co-founder) also appear on the list, and have a combined net worth of US$17.1 billion.
Another individual on the list who is linked to Facebook is Jan Koum, co-founder and CEO of mobile messaging application WhatsApp, which was acquired by Facebook in 2014 for US$19 billion. Koum's personal fortune of US$7.7 billion earns him third place on the list.
The list also features two under-40 female billionaires: 34-year-old Country Garden Holdings heiress Yang Huiyan of China, whose net worth totals US$5.1 billion, making her Asia's richest woman; and biotech entrepreneur Elizabeth Holmes, 31, who has amassed a fortune of US$4.5 billion, making her America's youngest female billionaire.