FROM THE MAY ISSUE OF SUPERYACHT DIGEST | Sicis, Salone del Mobile. Milano 2017
[divider style="dashed" top="20″ bottom="20″]
The unique vision of interior décor by Sicis | Welcome to our house
[dropcap]I[/dropcap]n the recent edition of Milano Design Week, SICIS presented its own unique vision of interior décor: contamination of styles and a balanced inspiration between classical and contemporaneous characterize ambiences of sophisticated comfort and elegance.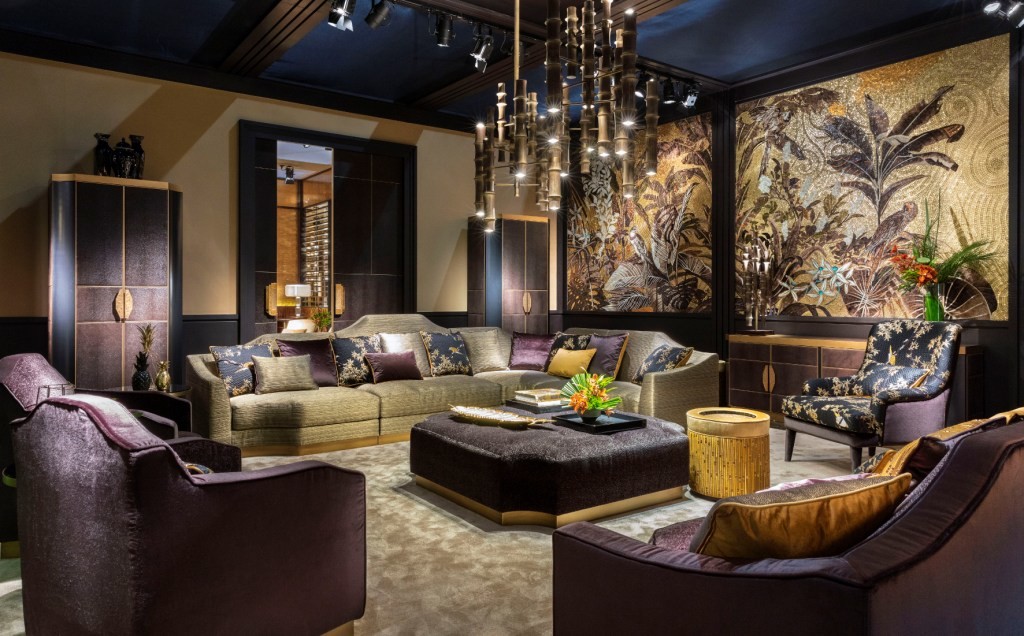 Continuing to follow its own philosophy, Sicis will offer new, extremely high quality collections of furnishings and decorations, able to contribute to the creation of harmonious, comfortable, as well as elegant and refined ambiences.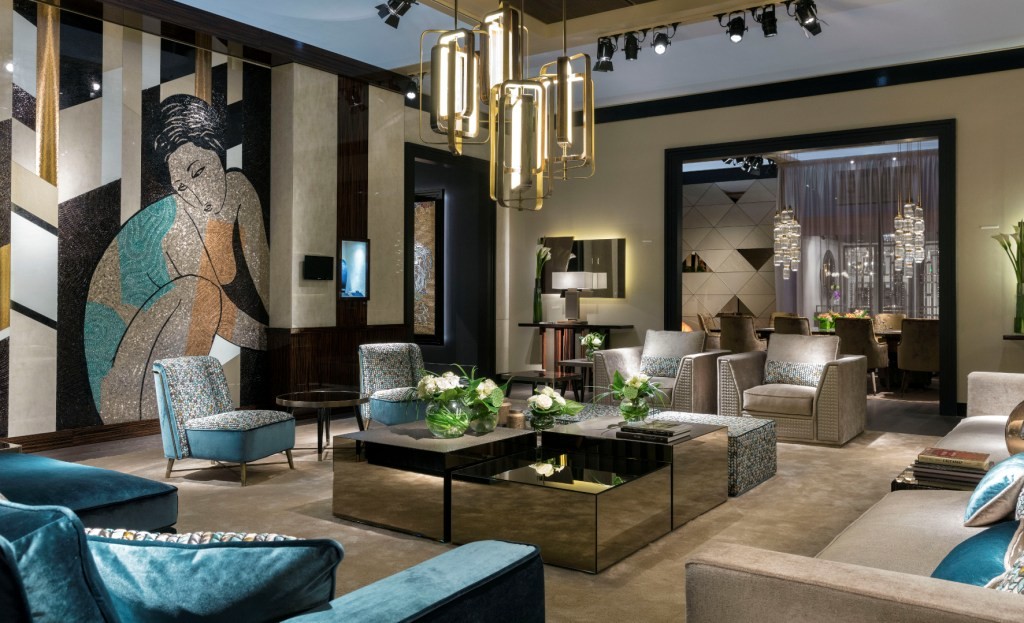 Imagine a large residence where each rooms is built and furnished according to a specific mood and tailored on market's demand of originality, quality and completeness. This was the magical setting where all guests experienced the ultimate vision of interior décor signed by Sicis, a house of ten rooms adorned by new hanging tapestries, elaborated with precious silk, lurex and other special fibers, reproducing designs of the famous eighteenth century Japanese painter, Ito Jakuchu. Each room was organized with meticulous attention to details, embracing every surface, every corner.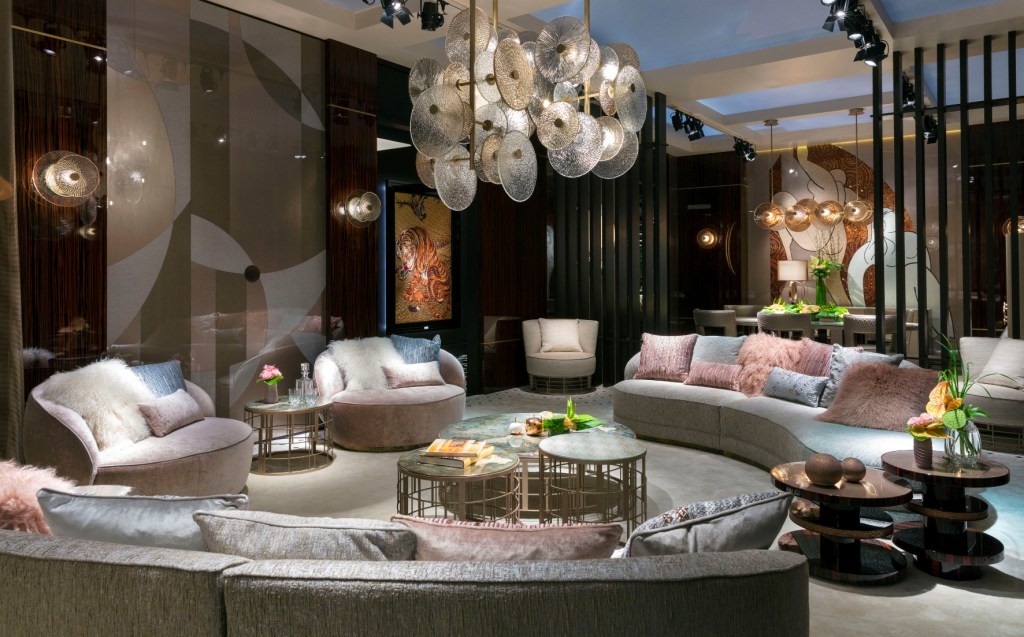 SICIS also discovered and unveiled the versatility of the VETRITE, a new and innovative covering material, used for floors and walls, to clad an entire wardrobe or a wellness room but also for exclusive panels with artistic mosaic, or table tops and other furniture. The company also presented the ebony, as prestigious hardwood dedicated for bookshelves, coffee tables and consoles. Refined craftsmanship finishes, from melted metals, transform some accessories into small jewels; special resins for tables have generated patterns completely experimental. Particular attention was focused on the upholstered, creating a series of proposals that best express the renewed textile collection TESSERE.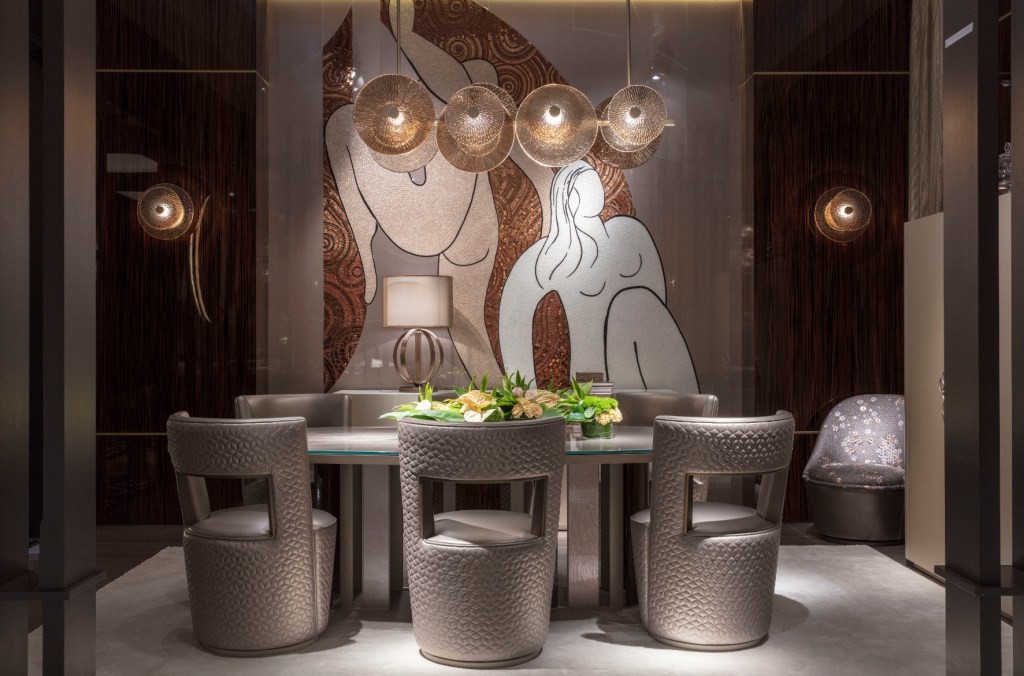 Great is the aesthetic effect of patterns and new collections of fabrics that derive from the iconic series of Sicis mosaic and the designs created by the Factory for the artistic mosaics. More contemporaneous motifs with different formats and chromatics reach the same glamorous effect.
[divider style="dashed" top="20″ bottom="20″]
sicis.it