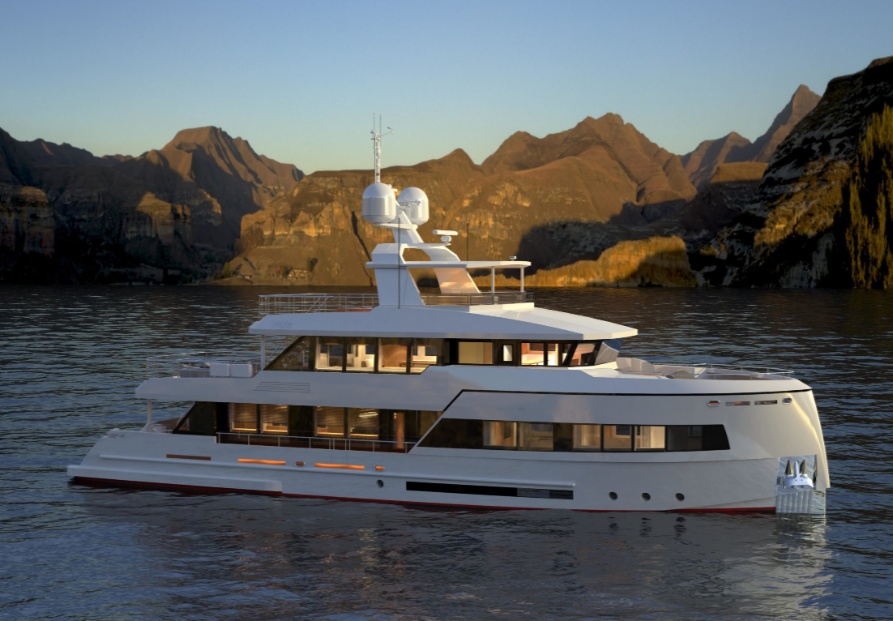 Based in Fortaleza, Brazil, international yacht and ship builder INACE (Indústria Naval do Ceará S.A.) has announced last month its new strategic plan which includes the launch of a new superyacht division with the aim of building modern, world-class explorer yachts for the global market. The plan is based on the partnership between the 52-year-old shipyard, its Brazilian dealer Yacht Collection, and international distributor Flavio Constantino, an experienced yacht broker based in Florida.
The new division is currently working on the first two hulls, both Explora 90′ models, scheduled for launch next February 2021 and debut at the Rio Boat Show in Rio de Janeiro next spring.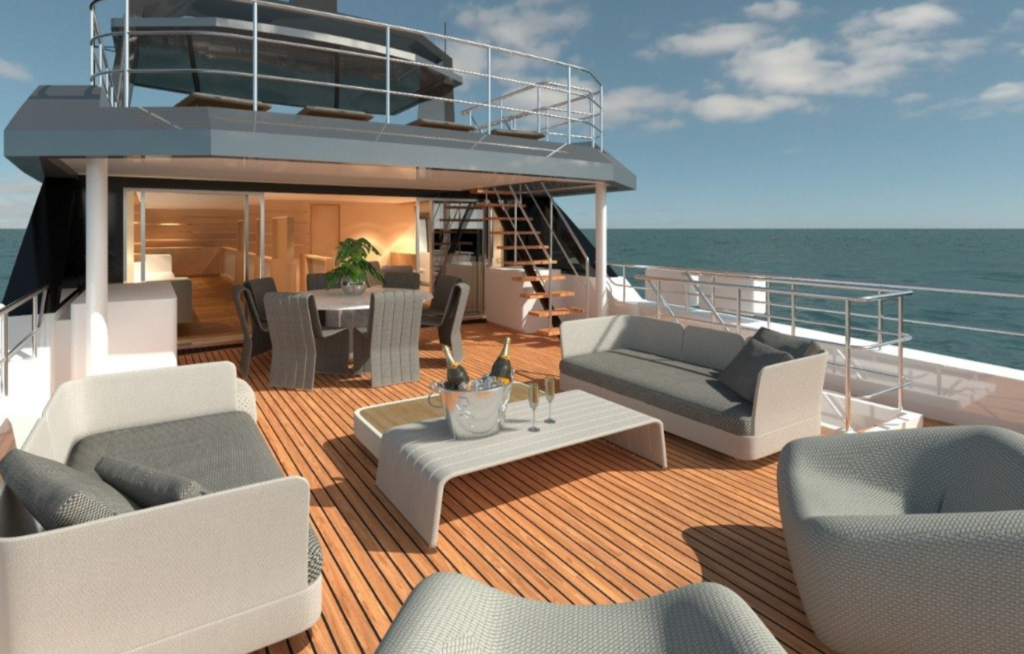 The design offer includes two luxury steel/aluminum explorer yacht series, designed in collaboration with international studios HydroTec, HotLab, Guida Design, and Fernando de Almeida Design.
EXPLORA – Contemporary lines distinguished by plumb bows and large open spaces engineered to carry a multitude of toys and equipment. Available in 90', 127', 131', 145' and 165' models.
AVENTURA – Classic designs marked by raked bows, fluid lines and elegant interior/exterior spaces created to promote social interaction and wellbeing. Available in 100', 125', 135' and 147' models.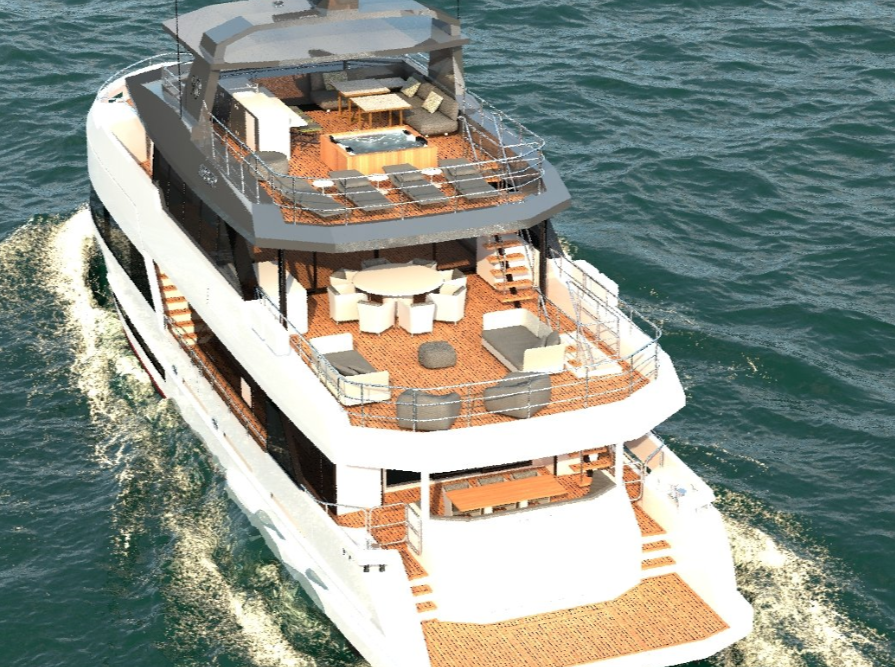 "INACE has built more than 660 vessels since it was founded in 1968. Among this vast portfolio, built for demanding global clients in the defense, work and leisure industries, are 45 long-range yachts sold to adventurous clients all over the world – most of them still in operation today," said Constantino, who was named INACE Superyachts director. "Now, INACE Superyachts is drawing on the shipyard's established expertise in building reliable, seaworthy, long-range vessels to offer the next generation of luxury explorer yachts, developed in collaboration with world-class international design firms and naval architects in order to fulfill the needs and desires of today's owners; specifically, larger living areas and more efficient hulls."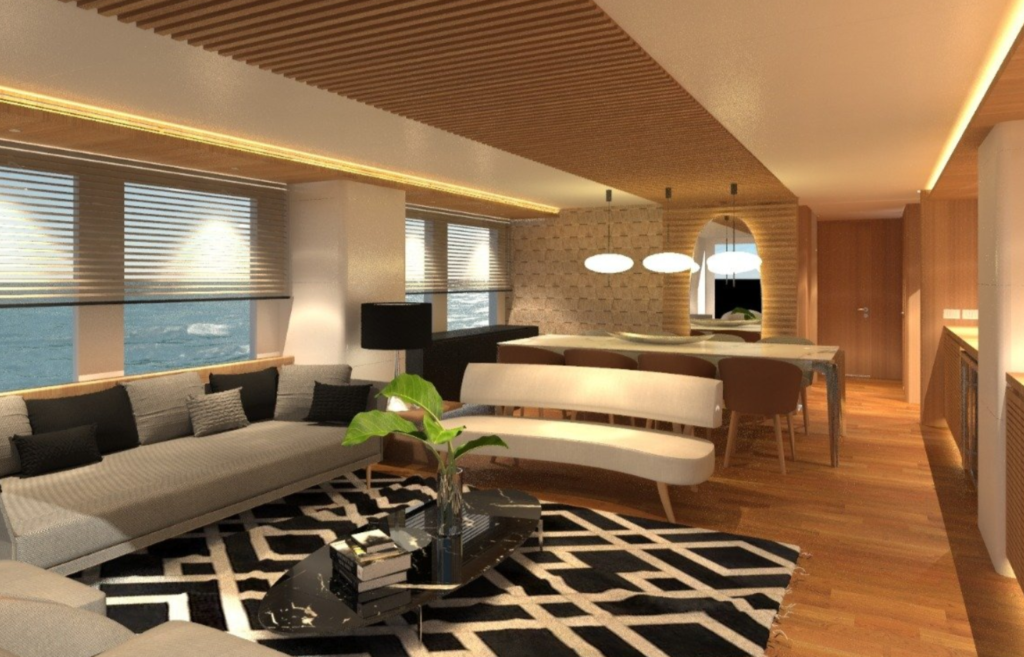 First to launch from the new INACE Superyachts division, the Explora 90′ sports a modern plumb bow that not only enhances the yacht's smooth ride, performance and fuel efficiency, but also creates more internal volume – about 4,300 square feet. Displacing 235 gross tons, this tri-deck full-displacement explorer yacht features five en-suite staterooms, including a main-deck master suite. Built to American specs with twin 800-hp MAN diesels, her top speed is projected to be 13 knots with a range of 3,000 nautical miles at 10 knots.
"The combination of INACE's outstanding ship-building capabilities and the expertise of these forward-thinking designers and naval architects is a winning formula for discerning clients looking for a cost-effective quality yacht," Constantino said.
INACE CUSTOM 147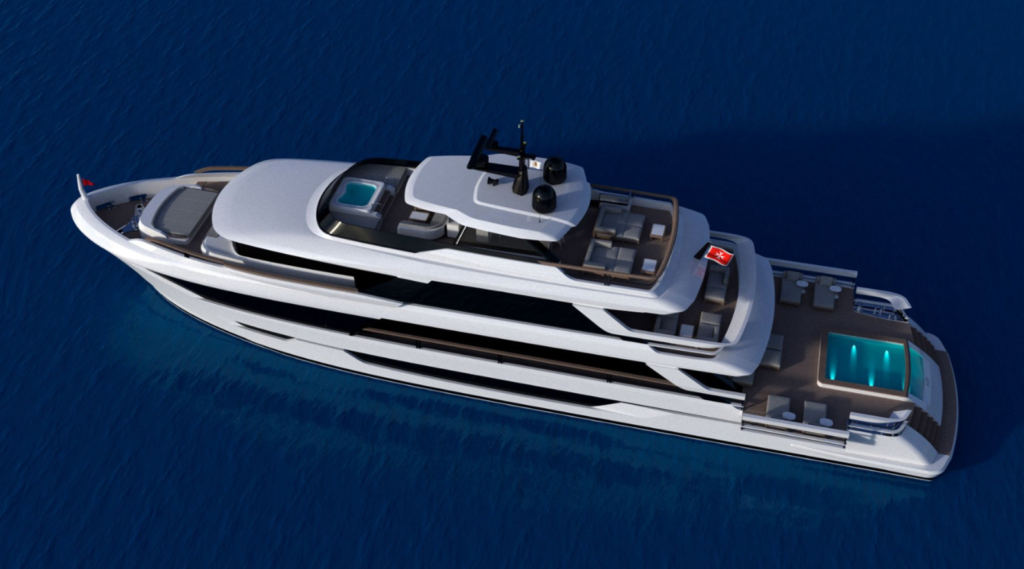 The custom project designed by Francesco Guida with the naval archtecture by Hydrotec. Having in mind clients that want their yachts to accommodate and entertain the entire family up to the grand-children, Guida Design came with this big volume 45 meter where the big afterdeck swimming pool and extensive lateral decks are the center stage for the action. In steel and aluminum and with a displacement full load of 420 ton, its expected max speed is 14 knots.
INACE AVENTURA 125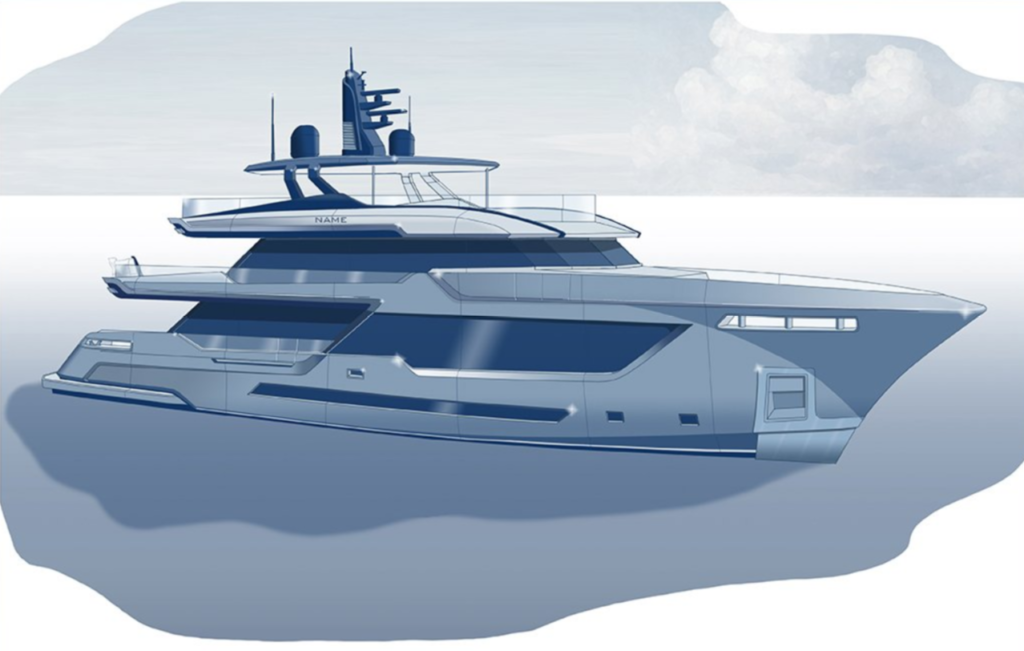 The generous volume of the Aventura 125 allows an expansive asymmetric sky lounge and a swimming pool on the stern/beach club. Designed by Hydro Tec, the yacht is in steel and aluminum and with a displacement full load of 230 ton, its expected max speed is 13 knots. With a LOA of 38,10m and a beam of 8,10, the yacht can accomodate 12 guests in 5 cabins with 7 crew members taking care of them.