AMELS unveiled at the recent Monaco Yacht Show, the innovative 57.70-metre (970 GT), redefining beauty with smart hybrid 57.70-metre design, combined with the modern elegance and timeless pedigree of designer Tim Heywood.
Joining the 55 to 83-metre Amels Limited Editions range, the new superyacht has a preliminary scheduled delivery in Spring 2018. The yard has nearly completed the engineering phase of the AMELS 188, and according to the Managing Director Rob Luijendijk, AMELS is already handling a number of serious enquiries. "Our clients have been tremendously excited about this yacht," he says. "If you look at the 55-metre AMELS 180 and the 60-metre AMELS 199, they are both unique and very successful designs."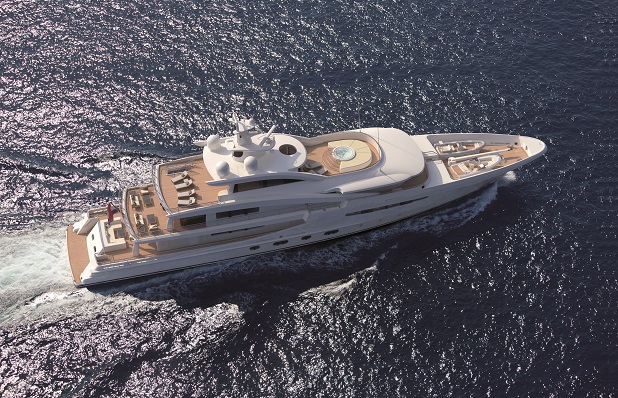 Hybrid technology
Through the dedicated R&D resources of its parent company DAMEN Shipyards, and thanks to client feedback from almost 30 Limited Editions yacht projects, AMELS continuously improves its engineering and design, applying knowledge and experience.
The AMELS 188 is [highlight color="yellow"]the first in the Limited Editions [/highlight]range engineered right from the start with the advanced [highlight color="yellow"]AMELS Hybrid Power system[/highlight]. Based on modelling of trending voyage data, AMELS has a uniquely holistic approach to hybrid technology for hotel loads. Together with AMELS Heat Recovery to reuse energy already on board, the result is smart efficiency for a smaller ecological footprint and lower Total Cost of Ownership.
Interior Design
Convinced by Pascale Reymond and Andrew Langton's talent and reputation for attention to detail, AMELS invited the design duo to create their vision of AMELS 188's impressive interiors.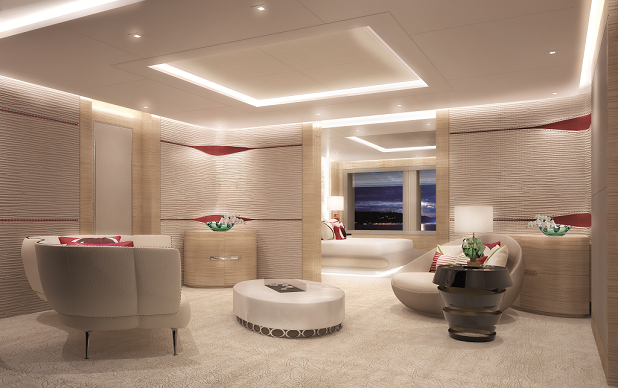 Reymond Langton's stunning design concept surpasses all Amels expectations, renewing constantly with living, breathing spaces that invite you inside.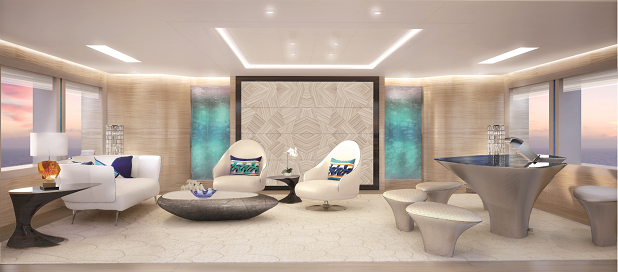 The AMELS 188's smart layout maximises guest enjoyment – from open decks with generous outdoor spaces to the lure of the 30 square-metre Beach Club and the Wellness Centre's gym, sauna and Turkish steam shower. The full-beam Owner's Suite covers almost 80 square metres, and features a large folding balcony and mid-beam sliding doors for privacy.

[divider style="dashed" top="20″ bottom="20″]