After ten days of Expo, the Brazilian Pavilion still ranking among the most appreciated from all people coming all over the world, with a record average figure of 15.000 visitors per day
[dropcap]T[/dropcap]he way Brazil has chosen to tell the concept underlining its presence at  Expo 2015 – Feeding the World with Solutions – has turned out to be extremely popular.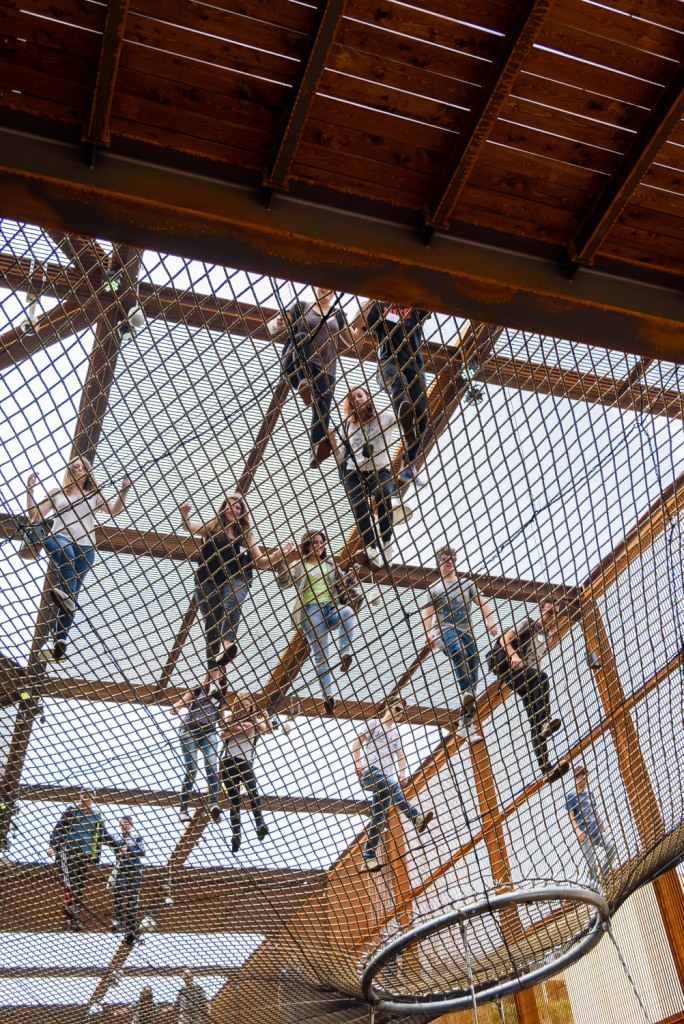 The huge net marking the entrance to the Brazilian Pavilion has turned, in the short timespan since the beginning of Expo, in one of the icons of the exhibition: one of the places that cannot be missed among the several experiences offered by the exhibition currently underway in Milan.
An average of 15.000 people every day have so far walked along the elastic net suspended in mid-air, and behold through its braid the path along a portion of the endless variety of plants growing in Brazil; plants contributing to make the Country one of the largest suppliers of food and agricultural products in the world.
A metaphor of the flexibility, fluidity and decentralization of the food production system in Brazil, the net has welcomed visitors of all ages, ranging from toddlers to their grandparents, having fun and appreciating a taste of the technological and innovative features that belong to the production processes of the Brazilian food sector.
Also popular with people visiting the Brazilian pavilion so far, has been the cozy restaurant on the first floor, with its wide offering of typical dishes from the culinary tradition of Brazil, lead by the Churrasco but not limited to it. The restaurant also displays a selection of chairs representing the best in Brazil contemporary industrial design.
Visitors are also fascinated by the "floating" exhibition on the first floor of the pavilion. Titled Casamata, the exhibition shows a series of artifact created by Larte Ramos and inspired by the nests created by the João-de-Barro, a popular bird in Brazil. Very simple geometric shapes reminds visitors of the modernist architectural work by Oscar Niemeyer.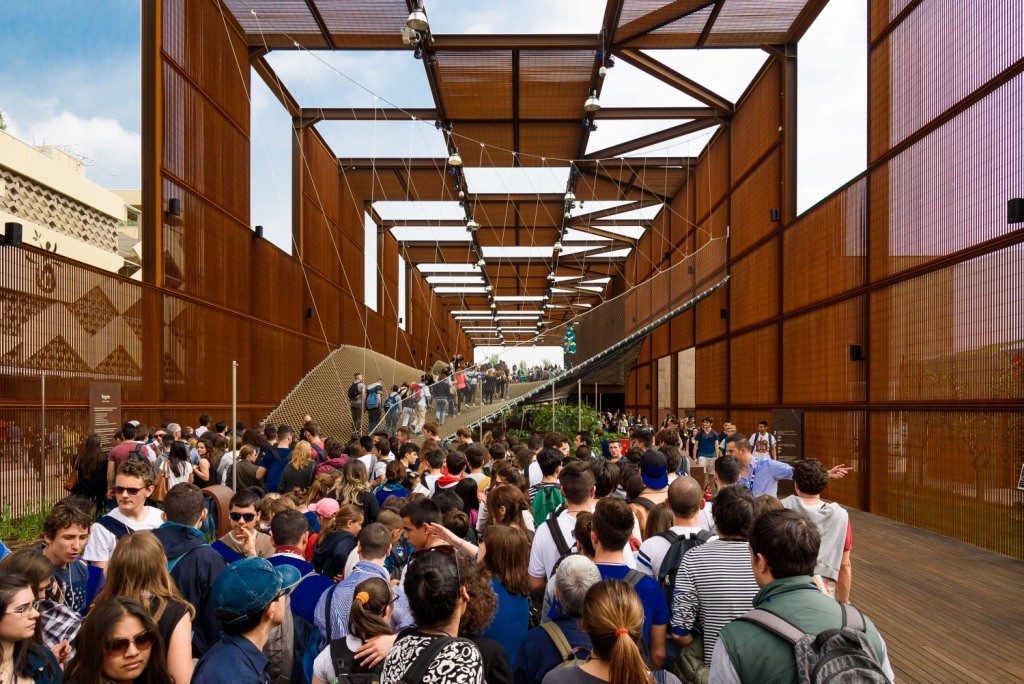 Designed by Arthur Casas, the Brazilian Pavilion has the concepts of technology, culture and sharing at its very heart, and it encompasses the theme chosen by Brazil for Expo 2015 – Feeding the World with Solutions – in line with the overall theme of the exhibition "Feeding the Planet, Energy for Life".
[divider style="dashed" top="20″ bottom="20″]