[dropcap]D[/dropcap]uring the 2018 Versilia Yachting Rendezvous in Viareggio, Fincantieri, leading western shipbuilding group, introduced the "Griffin Series", a latest-generation family of concepts. The series is made by 66, 77, 88, 99 meters fully custom luxury mega yachts, product of a continuous development for clients inspiration.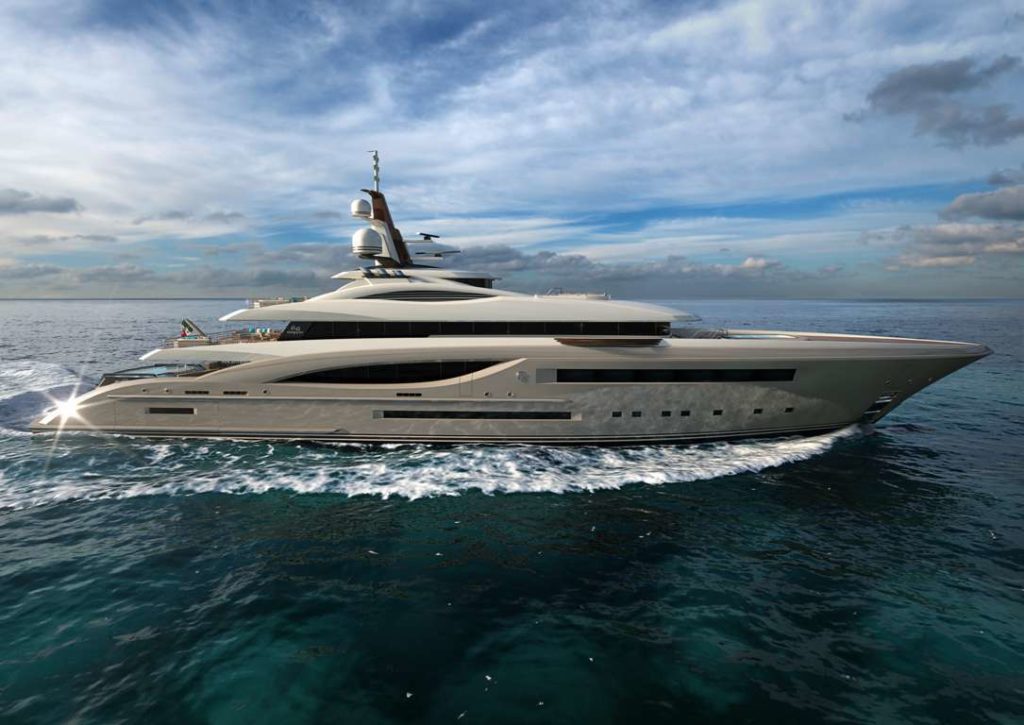 Within the show, Fincantieri has presented the model of "Griffin 66", a cutting-edge mega yacht, 66 meters long, with a timeless elegant design and contemporary exterior lines. The name has been chosen because the project expresses the powerful and majestic mythological creature in its bold and grace lines.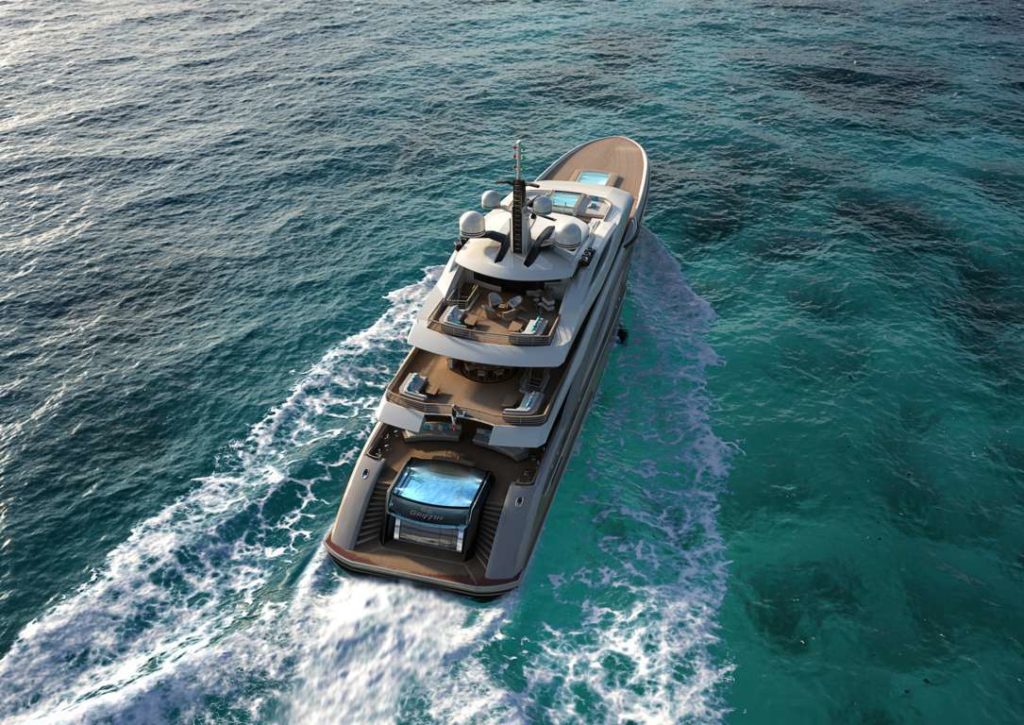 The contemporary architectural look, taken together with the finest furnishing materials and solutions, gives the interiors a stylistic imprint that is extremely sophisticated in its minimalist elegance, yet at the same time warm and welcoming, particularly when in close contact with the sea through the large panoramic windows.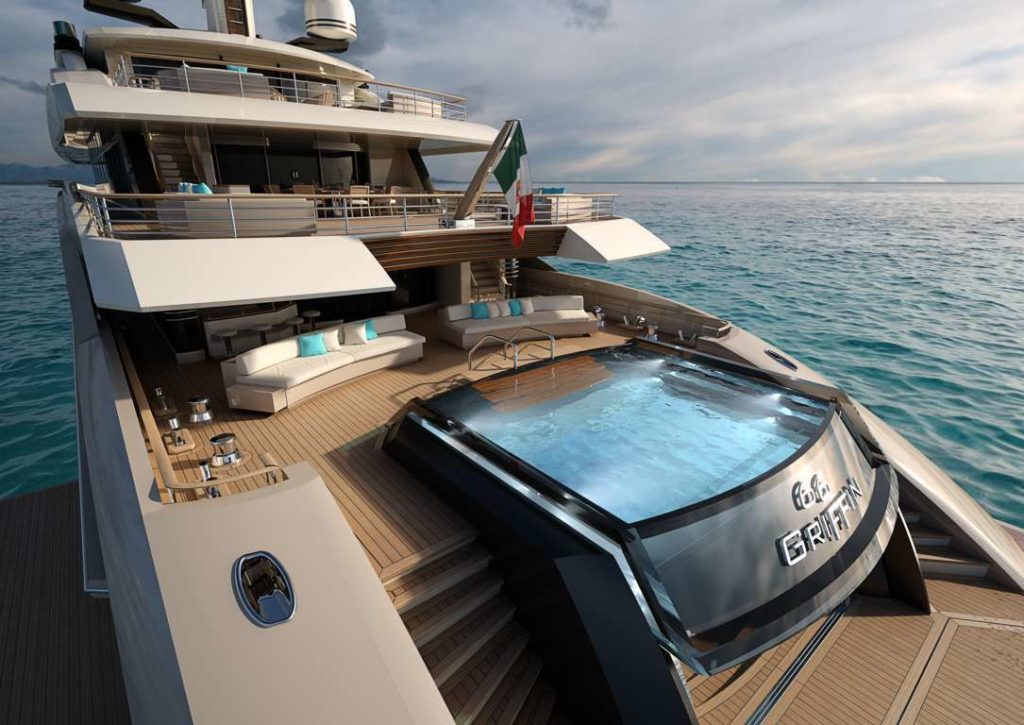 Majesty and grace, power and lightness, function and beauty: the exterior of Griffin 66 is both unique and multifaceted.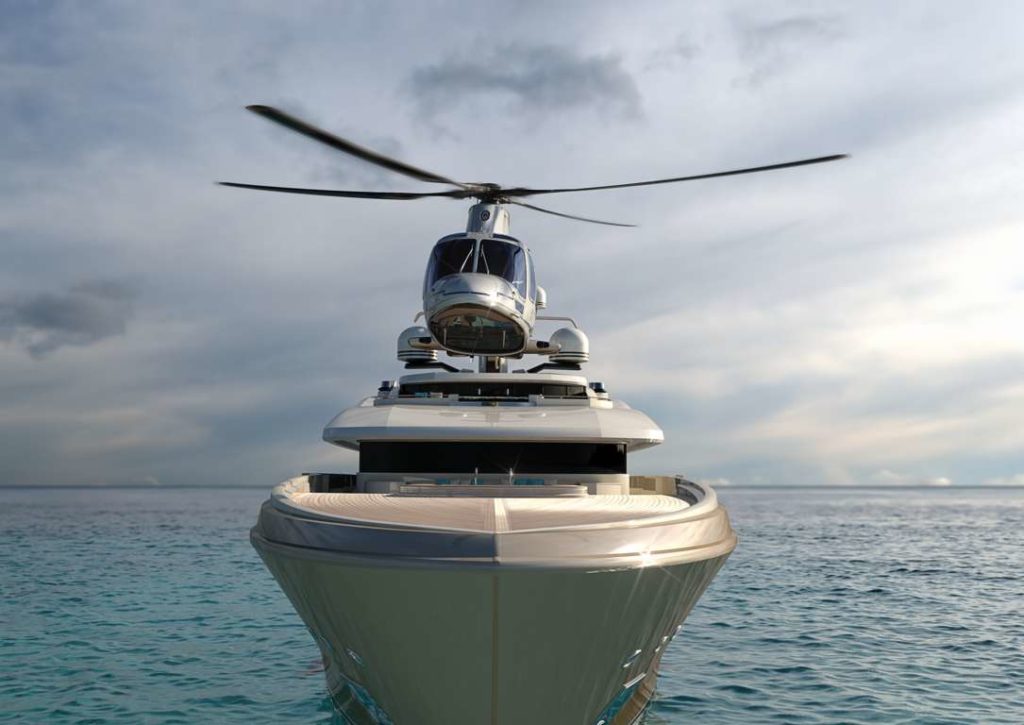 The concept has been developed in collaboration with two design studios: Christopher Seymour for the exterior design and Guido de Groot for the interior design with Carl Esch as designers activities coordinator.