[dropcap]W[/dropcap]hat does luxury mean in China culture? Even though Chinese shoppers are becoming more sophisticated buyers, and they are seeking more customized products – let's say, more individuality – Chinese have their own personal interpretation of what luxury goods are. They are the [highlight color="yellow"]most branded-friendly people[/highlight] in the world. They use brands as tools [highlight color="yellow"]for success in society[/highlight], as symbol of advancement in the battlefiled of life. With the rise in incomes, consumers have raised their sight to more fashionable attire. Reducing this concept to a cultural stereotype, if Russians have appetite for opulence, Chinese consumers opt for the recognizable product, the one that makes them closer to the West. From sports to coffee, from TV series, music to movies, with western celebrations like Halloween and Christmas becoming widely embraced, western culture is big and getting bigger in China.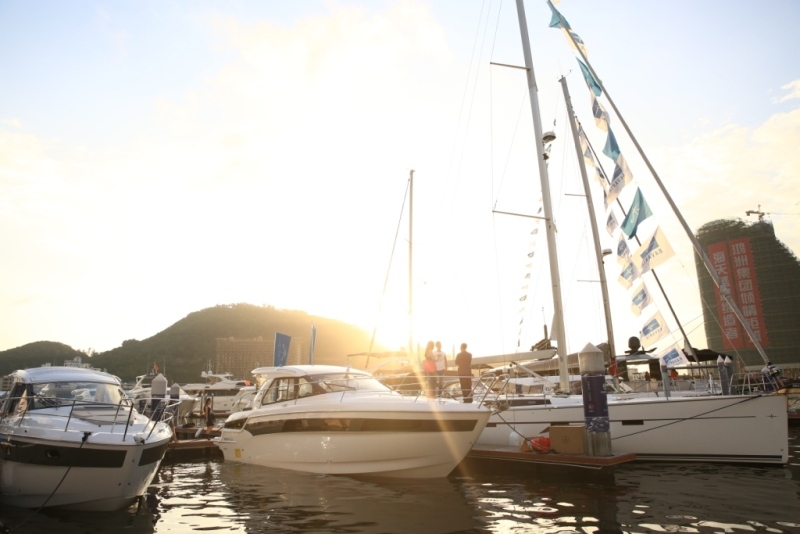 As to the market, despite the uncertain scenario where economy is slowing and double-digit growth is no longer achievable – more for political reasons rather than for real crisis – Chinese consumers remain the top-spenders of luxury goods worldwide, with American ranking at second place. Not to forget the high net-worth spenders have their own investments abroad, their own property, and education overseas. In the yachting sector, as well as in the private jets market, that together represent the absolute highest segment of luxury, [highlight color="yellow"]the Emea region is showing a recovery[/highlight], with an increasing request for semi-custom production from China.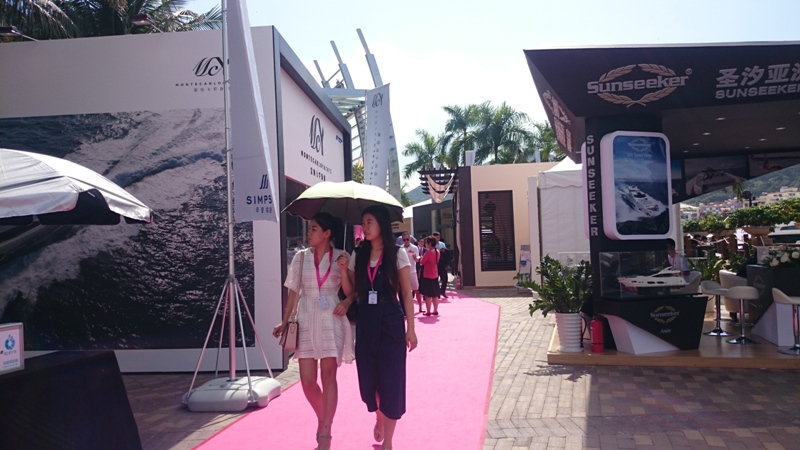 If we put these two aspects together, the need of western culture and demand for luxury products in general, the reasons behind the China Rendez-Vous, the biggest luxury lifestyle event in Asia, are immediatley clarified. The event itself represent the perfect occasion for those HNWI in China to spend some days on the tropical island of Hainan, only one hour and half plane from Hong Kong, surrounded by coconut palms and gold-sand beaches, tasting some of the best brands from the most diverse luxury sectors, from wine to fashion, from artworks to supercars, from jets to yachts. Hainan, the most famous holiday resort in China, with all world's major luxury hotel group, yacht clubs and golf courses, is the place where the Chinese government has decided to invest more to develop the yachting sector. (see related article)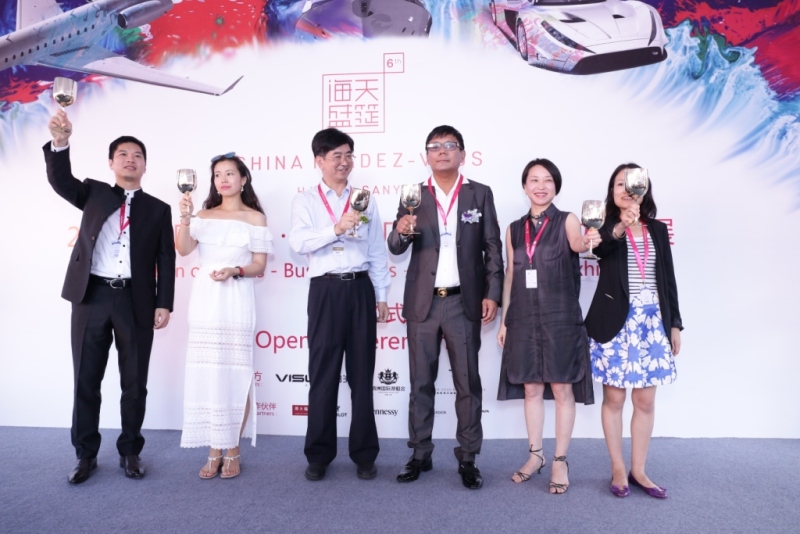 At its 6th edition, the Visun Group's 2015 China Rendez-Vous, after some organizational turbolence of the previous years, was successfully held on Nov 27-30 and was highly praised, both from Chinese visitors and from Italian firms which took part for the first time exhibiting in the Italian Pavilion, at its first appearance at China Rendez-Vous bringing along with Italy's world-class fashion, leather goods, furniture, craftsmanship, fine food and wine. This year the China Rendez-Vous was definitely a milestone for the event from the number of guests and the much attention gained by TV, newspapers, magazines, new media and Internet.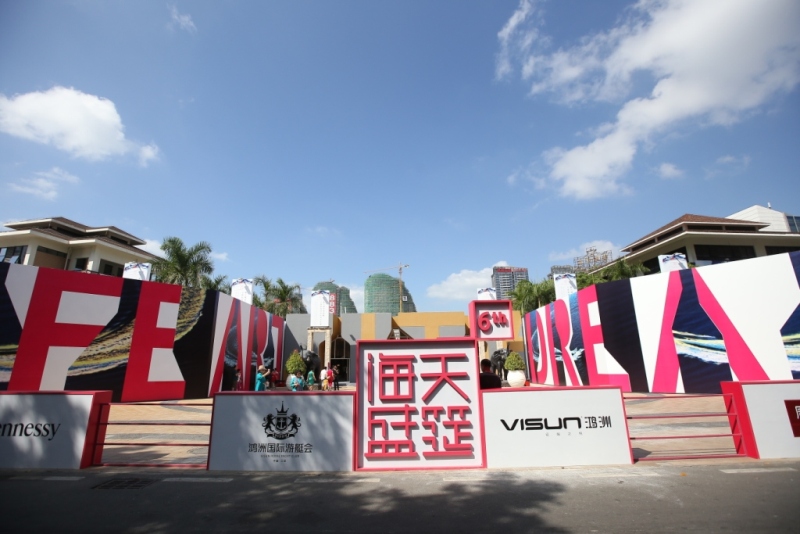 At the opening ceremony, the 5-year "BLUE Project", the charity campaign for marine protection run by China Rendez-Vous, was launched at the presence of Sanya Government officials and Mr. Lawrence Wang, Chairman of Visun Group and founder of China Rendez-Vous, and of the 90 contestants of 65th Miss World Pageant who, with their support, praised the beauty of humanity and of the ocean.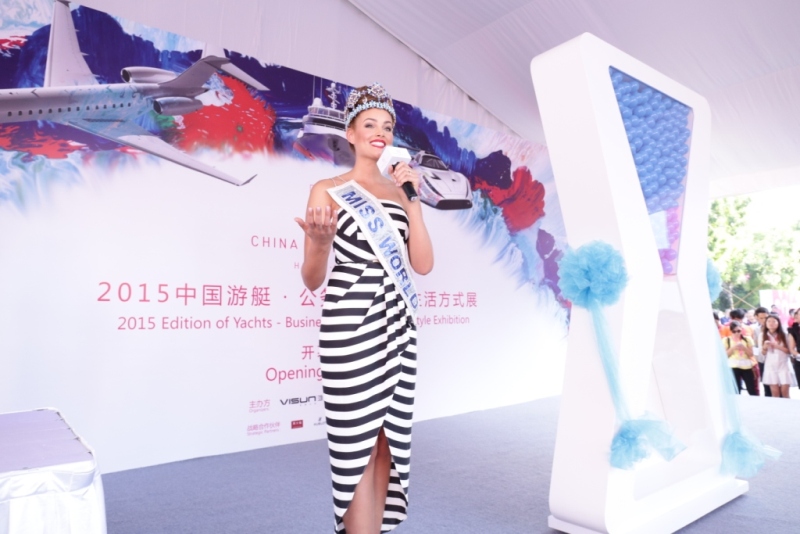 Over 100 world prominent brands participating including yachts brands such as Azimut Benetti Group, Beneteau Group, Ferretti Group, Arcadia Yachts, Bavaria, Bennington, JETSET Marine, JP Group, Lagoon, Monte Carlo Yachts, OCEAN Independence, OMNIA Marine, Poly Marquis, Simpson Marine, Speedo, Sundiro and Sunseeker Asia, etc.
2016 China Rendez-Vous is scheduled at the end of the year. Superyachtdigest.com will renew the media partnership and will follow the event with daily media activity on our social networks.
Picture gallery / 2015 Edition
"Salute to the Ocean", Chinese Contemporary Art Exhibition. The Exhibition where 16 chinese contemporary artists, well-received and emerging talents, expressed their understanding toward the marine protection and ocean environment.
 The Italian Pavilion