[dropcap]T[/dropcap]he verdict is in. A whisky distilled more than two decades ago, then tucked away and forgotten, is the best Canadian whisky of 2014. A jury of nine independent whisky experts named Collingwood 21 Year Old Rye the Canadian Whisky of the Year at the fifth annual Canadian Whisky Awards. They announced the results of this annual blind tasting competition Thursday evening, January 15, at the Victoria Whisky Festival in Victoria, B.C.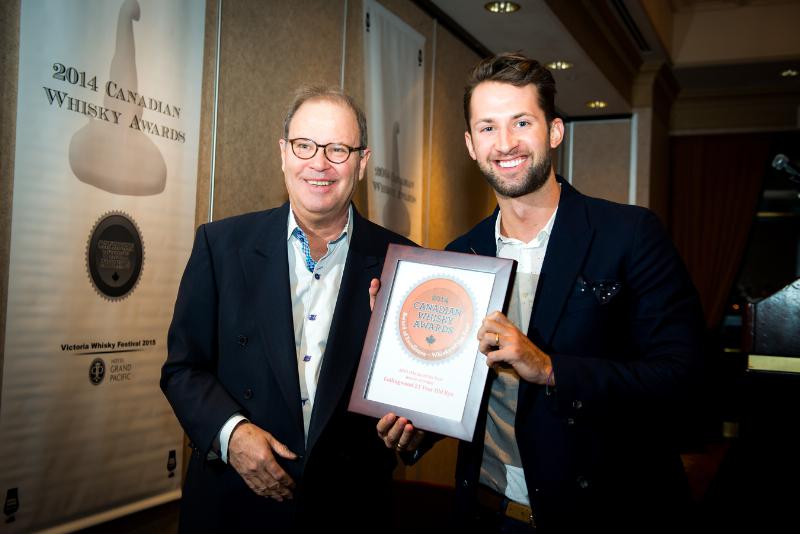 Chairman of the judges, Davin de Kergommeaux, described Collingwood Rye as: "A Canadian whisky connoisseur's dream come true." Only fifty barrels of Collingwood 21 Year Old Rye were distilled at the Canadian Mist Distillery in Collingwood, Ontario. Canadian stocks are almost gone, though limited quantities are still available from select U.S. liquor stores.
Other top winners include Lot No. 40, Canadian Club Chairman's Select 100% Rye, Forty Creek Double Barrel Reserve, Masterson's 10-Year-Old Rye, and Crown Royal Monarch. Forty Creek distillery's John Hall received a lifetime achievement award.
"Interest in Canadian whisky continues to grow and Canada's whisky makers have responded with a wealth of new high-end whiskies," said de Kergommeaux as he revealed the winners. "For the first time a major legacy brand, Canadian Club, has released 100% rye grain whisky as a core offering. Canada's best-selling whisky, Crown Royal, became the first major brand to release high-proof single barrel whisky, and Collingwood bottled long-aged rye whisky. Overall, distillers have released more small batch and top-end deluxe whiskies than ever before."