Tempesta unveils three new tailor-made concepts designed for a secretproject, expected to revolutionize the superyacht construction landscape.
L Shape Pantograph Door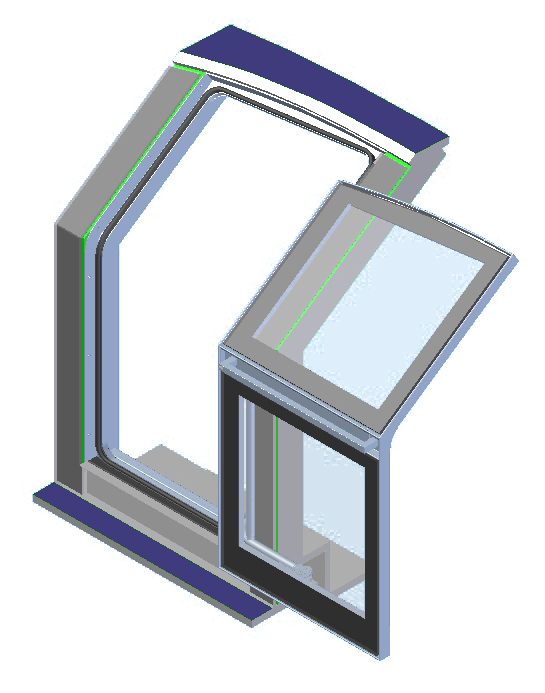 The door features a unique custom "L" shape for the access to Pilot House. The motion system is composed by Allufer Tempesta exclusive pantograph architecture, which does not present a connection bar between the upper and the down bar in order to keep completely clean the passage when open, and reduce the impact when close.
Skylight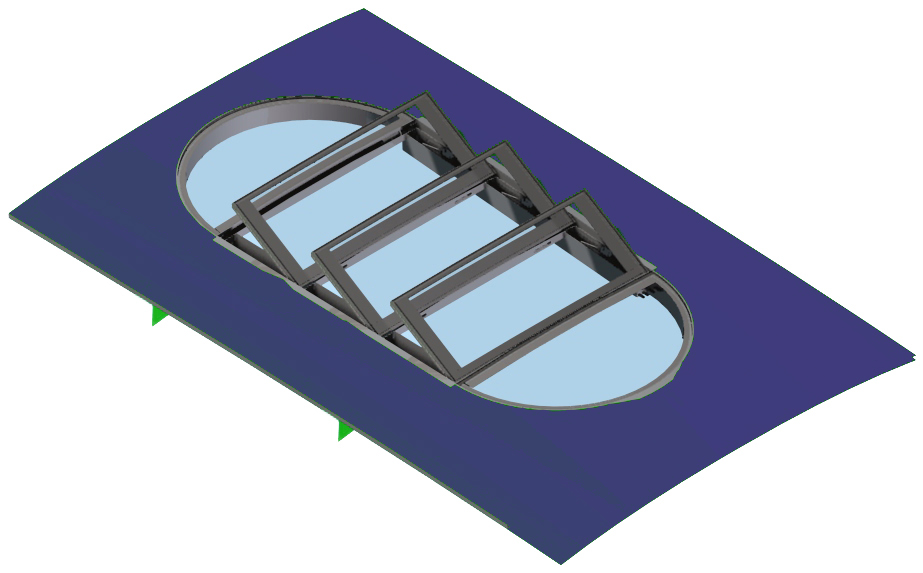 The Skylight is composed by three automatic openable wings which move simultaneously. The singularity of this solution is its functionality: the skylight can be connected to and operated through the existing domotic system of the yacht. Moreover it can be set on "auto-mode function", by connecting it to an anemometer and then, independently, control the degrees of opening or closing according to the wind speed.
Front Window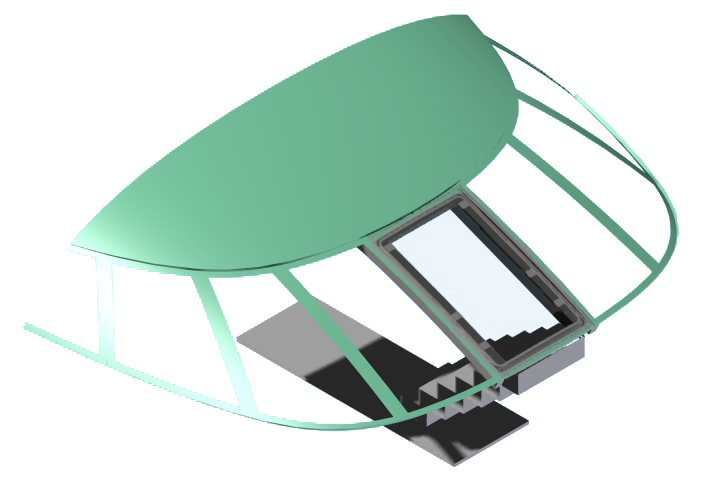 The front window to be located at the center of the windscreen will give direct access to the bow sundeck. The automation is inspired by the lxury automotive industry. The design is very clean, both when closed and open: the system is composed by two set of translating hinges integrated and hidden into the fixed frame, which allow the window to open and close in vertical way with no clutter in the clear area or in the hull.
[divider style="dashed" top="20″ bottom="20″]