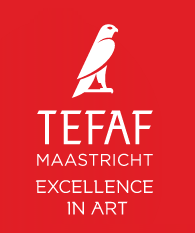 [dropcap]E[/dropcap]agerly awaited by international collectors, TEFAF 2015 opens on Friday 13th at the MECC Maastricht.  This annual event is perceived as far more than an art air.  Over the course of ten days, it is the place where the art world meets.  TEFAF is known not only for hosting seven thousand years of art history and the considerable sales it generates but for the friendships that are made, the ideas it spawns and the dialogues that are started.  TEFAF Maastricht takes place at the MECC Maastricht from 13th – 22nd March 2015.
A remarkable watercolour in pristine condition, Le Moulin d'Alphonse Daudet à Fontvieille, June 1888, by Vincent van Gogh (1853-1890), which has not been seen in public for decades forms the highlight of Dickinson's stand (stand 402).  Pencil notes on the back of the paper reveal new information about the picture's early provenance linking it to seminal exhibitions of van Gogh's work in 1896/7 and 1912.  Van Gogh was a great admirer of  Jean-François Millet (1814-1875), and wrote to his brother about the artist's drawings in 1875.  One such drawing, exhibited in the exhibition, to which he refers is entitled L'Horizon (La Plain),1868 and can be found at this year's TEFAF on the stand of French & Company (Stand 312).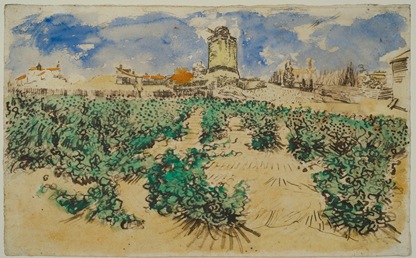 In response to the current needs of collectors and curators, dealers are going to great lengths to source material privately. Listed as missing since 1905, one of the great history paintings by Sir Joshua Reynolds (1723-1792)   Dionysius Areopagite, a nobleman of Athens and disciple of St. Paul, can be seen on the stand of Lowell Libson Ltd (stand 370).  A Toebackje: a Still life with a Berkemeier, Matches. Claypipes, a Tobacco Box and a Brazier by Pieter Claesz. (1597-1660) , signed and dated PC 1638 has been recently cleaned to reveal warm bright tones is one of the highlights on the stand of Haboldt (stand 343).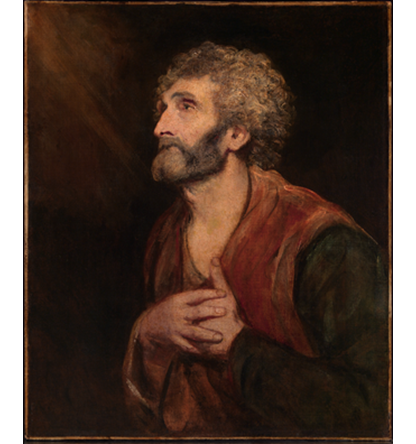 Madrid dealer, Galeria Caylus (stand 379) is showing a rare double-sided miniature by the Spanish master Murillo (1617-1682), depicting Saint Joseph's Dream (recto) and Saint Francis in prayer (verso) painted in oil on copper, which was recently exhibited in an exhibition of Murillo's work that travelled from the Prado, Madrid to the Fondation Focus-Abengoa and Dulwich Picture Gallery, London.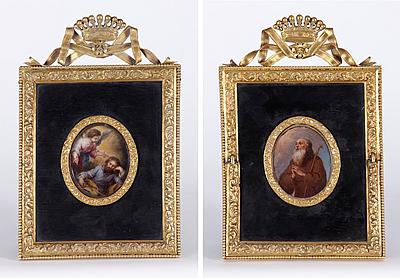 Four extraordinary monumental panels by Hubert Robert (1733-1808) were sourced privately and now occupy the back wall of the stand of Didier Aaron & Cie (stand 347). Also from a private collection is a wonderfully evocative painting of a lion by Jean -Honoré Fragonard (1732-1806), which is being shown by Galerie Eric Coatalem (stand 377).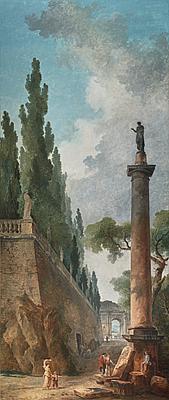 One of the greatest objects at the 2015 Fair is The Liesborn Gospels, which is being shown by Les Enluminures (stand 274).   Described as one of the most valuable manuscripts of the gospel in private hands, this copy, which is in almost perfect condition, has an impeccable, virtually unbroken line of provenance and an asking price $6.5 million.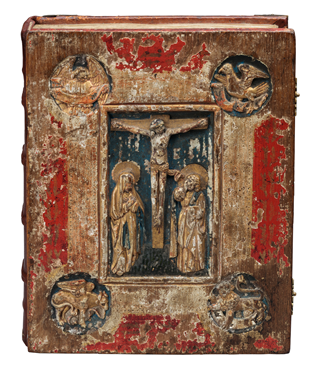 Paper, as a distinct section, was first introduced to TEFAF in 2010. A highlight on the stand of Francesca Antonacci/Damiano Lapiccirella (stand 716) in TEFAF Paper is a pencil drawing on paper entitled Dawn by Charles le Brun (1619-1690).  The importance of drawing is underlined by a loan exhibition of 28 drawings from Teylers Museum, the oldest museum in the Netherlands, which can also be seen in this section. The exhibition shows drawings from the Renaissance to the 21st century and will include works by Michelangelo, Rafael, Hendrick Golzius, Jan van Goyen, Claude Lorrain and Jean-Antoine Watteau.  The Natural History of Carolina, Florida and the Bahama Islands by Mark Catesby (1683-1749), which is being exhibited on the stand of Shapero Rare Books, London (stand 330), with 220 illustrations all hand-coloured by the author himself, is the first book to include coloured images of American birds.  A sought-after, signed and numbered platinum palladium print, 1983, by Irving Penn (1917-2009) of a Woman in Moroccan Palace, 1951 is being shown by Hamiltons Gallery, London for an asking price of $1.5 million.
An important sculpture in marble of Etienne Vincent de Marniola c.  1809 by Joseph Chinard (1765-1813) is being shown by Daniel Katz (stand 100).  Thought never to have been carved in marble, this portrait is a rediscovery in the oeuvre of Chinard.  From a later period and on the market for the first time is La Grande Baigneuse, 1947, by Henri Laurens (1885-1954), initialled 'HL', numbered '6/6' and stamped with the foundry mark 'Valsuani cire perdue' on the base and now prominently displayed by Landau Fine Art (stand 416).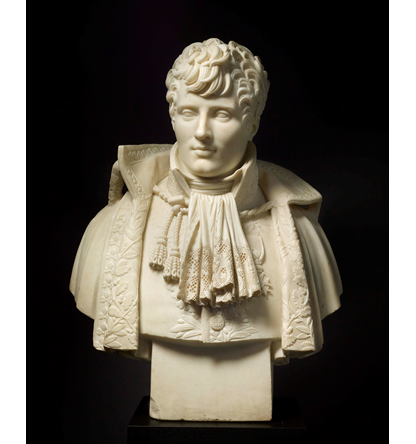 Sculpture also forms the topic of TEFAF's newest section, Night Fishing, which TEFAF invited Sydney Picasso to guest curate for the first edition.  Sculpture is the subject of a current and ongoing redefinition and Picasso uses the post-modern and contemporary canon to re-examine the discipline.  Artists have been chosen on the basis of a body of work that makes art historical references to the objects that are exhibited throughout the fair, that between them represent over 7,000 years of art history.
Works by major artists with a strong record on the secondary market form the back-bone of TEFAF Modern.  A monumental oil and mixed media work on canvas entitled Merkaba, 2004 by Anselm Kiefer (b. 1945)  occupies the rear wall of Beck & Eggeling's stand (stand 525).  One of Andy Warhol's most seminal images Car Crash, a screen print, 1978, is a highlight on the stand of Galerie Bastian (stand 529) while Galerie Boulakia (stand 507) is exhibiting a large-scale acrylic, oilstick and xerox work entitled Red Joy by Jean-Michel Basquiat from 1984.
Work by the artist Lee U-Fan (b. 1936), an important member and one of the founders of the Mono-Ha group, a 1960s  avant-garde movement in Japan that was one of the first Asian contemporary art movements to be recognised internationally, forms a highlight on the stand of Kukje Gallery (stand 503): Dialogue is an oil on canvas work that dates from 2008.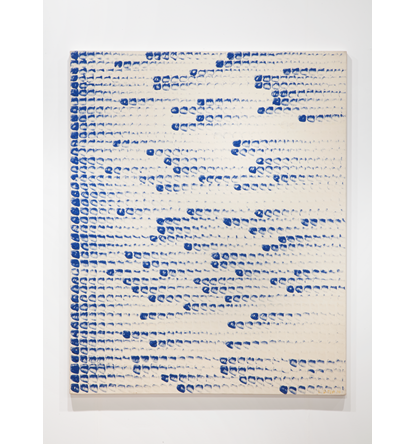 Galerie Ludorff (stand 506), which this year celebrates its 40th anniversary, will show an important oil-on-canvas work by Serge Poliakoff (1900-1969) entitled, Gris et Rouge, 1964. Galerie Ludorff is one of a number of galleries at TEFAF that have created special exhibitions for the fair –  theirs being a cabinet of exquisite watercolours by Ernst Ludwig Kirchner.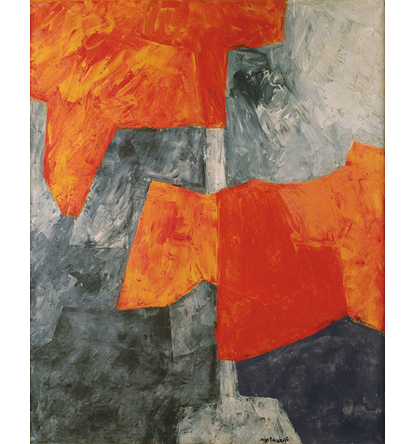 Other exhibitors that have mounted special exhibitions for the Fair include Henze & Ketterer (stand 446) with an exhibition of Expressionist nudes, which also includes paintings and works on paper by Kirchner as well as drawings by George Grosz and bronzes by Karl Hartung.
A rare and selected group of Damascened steel objects, made between 16th and18th centuries is being shown by Alessandro Cesati (stand 186).  The technique for inlaying steel with gold and silver is most often seen in historic arms and armour of the kind displayed by Peter Finer (stand 220).  A. Aardewerk Antiquair Juwelier (stand 240) has spent ten years collecting objects in order to create a stunning miniature dining room showcasing 18th-century miniature Dutch silver that were originally made for doll's houses, which were very popular in the 17th century.  Such a collection reflects the knowledge, dedication and determination of leading dealers to their specialisation.
New exhibitor, James Butterwick (stand 708) is making a special exhibition of Russian and Ukranian Art 1890-1930. Nomos (stand 260) and John Endlich Antiquairs (stand 233) have joined together to mount an exhibition entitled 50 Masterworks from the Golden Age – a collection of  important Dutch 17-th century gold and silver medals.  London Old Master dealer, Johnny van Haeften (stand 304) has put together a collection of 16th and 17th-century Dutch landscapes, most of which have been sourced privately.
This year, David Tunick Inc (stand 371) has set up the walls of his stand thematically, moving from the 16th and 17th centuries with woodcuts by Dürer and etchings by Rembrandt to a wall devoted to Modern drawings with work by Leger, Matisse and Hopper amongst others.
Ursus Rare Books (stand 356) will display and extensive collection of Marcel Duchamp multiples including a Replica of his Readymade Comb, 1916, produced by Arturo Schwartz in 1964 in an edition of 8. Didier Ltd, specialists in jewellery designed by artists, has, this year, created a special exhibition entitled Jewels of Italian Masters.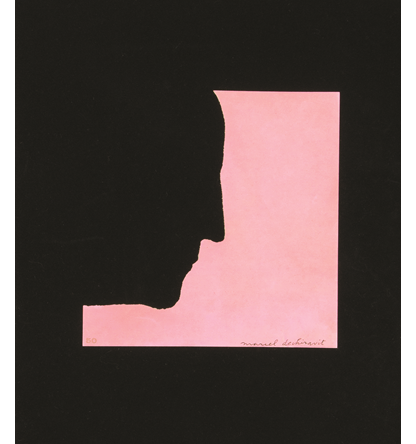 Since its inception in  2009, TEFAF Design has become an important feature of the Fair.  At the 2015 edition, highlights from this section include a pair of Lounge Chairs by Maria Pergay on the stand of Demisch Danant (stand 610); a coffee table with foldable frame by Mogens Lassen (1901-1987), which is being shown by Galerie Eric Philippe (stand 608) and a Shaker pine seat with birch turning and crest rail from New Hampshire, 1840, which is on the stand of Galerie DOWNTOWN François Laffanour (stand 605), whose stand is entirely devoted to Shaker material.
A showcase for the decorative arts, TEFAF Antiques is the largest section of TEFAF. Senger Bamberg Kunsthandel is exhibiting a rare fortepiano made c. 1785 by David Roentgen with the mechanics of the instrument being made by the clockmaker Peter Kinzing, who collaborated closely with Roentgen in the instrument's manufacture.  In 1786, Empress Catherine of Russia acquired two such pianos, one of which is now in the Hermitage Collection in St. Petersburg.   One of the highlights on Mallett Antiques (stand 180) is a late 19th-century carved Dieppe bone and ivory chair, the entire surface of which is finished with applied stylised leaves.   Frank C Möller Fine Arts (stand 172) will show a pair of alabaster 'night lamps' with a candleholder inside, Berlin c. 1800/1810.  The catalogue piece for Mentink & Roest (stand 174) is an astronomical pendule clock with Planetarium signed F. de Grandperrin, which was exhibited at the Exposition Universelle, Paris, 1855.
A fabulous pearl and diamond locket, which once belonged to the Empress Eugénie can be found on the stand of S J Phillips (stand 114). The extraordinary provenance includes the Roman jeweller Augusto Castellani and Alice Liddell, the girl who was the inspiration for Lewis Carroll's Alice in Wonderland. It has an asking price of $5 million. An exquisitely worked and enamelled, Renaissance revival pendant with sapphires, emeralds and pearls, 1860, by Alexis Falize is being shown by Veronique Bamps (stand 136) while Wartski (stand 242) is selling a gold corsage designed by the painter and decorative artist Alphonse Mucha (1860-1939) and made by the French jeweller George Fouquet (1862-1957).
A rare pair of ormulu mounted Swan tureens, which were designed by Johann Joachim Kaendler (1706-1773) and made by the Meissen manufactory c. 1774-1775, with French ormulu mounts c. 1775 is being shown by Röbbig München – Frühe Porzellan-Kunsthandel (stand 116).   One of the highlights on the stand of Koopman Rare Art (stand 152) is monumental pair of four-light candelabra centrepieces weighing 34272gm by Paul Storr (1771-1844).  The candelabra were originally part of an extensive 180 piece service that was made by Storr for Henrique Teixera de Sampaio, who, at the time, was the richest man in Portugal.  They have an asking price of 1.5 million pounds sterling.  Wallpaper specialist, Carolle Thibaut-Pomerantz (stand 273) is showing Les Trois Graces, wood-bock printed on paper panel, 1792-1803, designed by Joseph-Laurent Malaine for Zuber.
A wooden sarcophagus lid in the name of Tjenety from the third intermediate period XXV Dynasty, 751 BC is being shown by Galerie Cybele (stand 435).  A delightful Roman mosaic from Tunisia, 3rd century AD with a 20th-century frame showing a recumbent antelope can be found on the stand of Gordian Weber Kunsthandel (stand 340).   The mosaic was given to a French army officer by the Tunisian Government in appreciation of his excavation work at the catacombs at Sousse in 1888.
Another very early object that can be found at the Fair, is a majestic archaic bo –a bronze bell from the early Warring States (475-21 BC), on the stand of Vanderven Oriental Art (stand102).  New York dealer, Merrin Galllery (stand 432) is presenting the Leff Xipe Totec, which is a masterpiece of pre-Columbian art notable for its large size, fine condition and superb artistry made in southern Veracruz during the Late Classic (600-900 AD) or early Post-classic Period (900-1200 AD).
There are a number of notable textiles being exhibited at the Fair.  Galerie Neuse (stand 214) is presenting a 15th-century wool tapestry from Arras , c. 1410-1415, entitled The Falcon's Bath, which is in a extraordinary state of presentation.
Three German chinoiserie wall Savonnerie tapestries of princely provenance, commissioned by Prince Elector Clemens August von Wittelsbach (1700-1761) for his cabinet at Schloss Augustusburg near Brühl.  The extraordinary panels were woven from designs by Johann Martin Metz (1717-1790) at the Bonn Savonnerie manufacture (1758-1761) and form a highlight on the stand of Flore – sprl FAB (stand 139).   Franz Bausback (stand 232) is presenting a collection of twenty historic carpets that date from the 15th to the 17th century that he put together over a period of 50 years from 1965 for a south German collector:  This important collection is now being sold as a whole for an asking price of 5 million euros.
[divider style="dashed" top="20″ bottom="20″]