[dropcap]T[/dropcap]he German boat show in Düsseldorf was the ideal location for the world debut of the latest walkaround model from TecnoRib. PIRELLI 42 had already won over many owners before Boot and attracted great curiosity at the official presentation.

An enthusiastic Gianni De Bonis, TecnoRib Managing Director, after the launch of the new model commented: "The success of PIRELLI 42 has far exceeded our expectations. After the official presentation of the scale model in Portofino several months ago we were contacted by numerous owners. Even before its launch and official debut we have allocated 90% of this year production. Then at boot, our walkaround continued to attract a surprising level of approval and interest, from both the public and the media, as was confirmed by the sizeable attendance at the official presentation".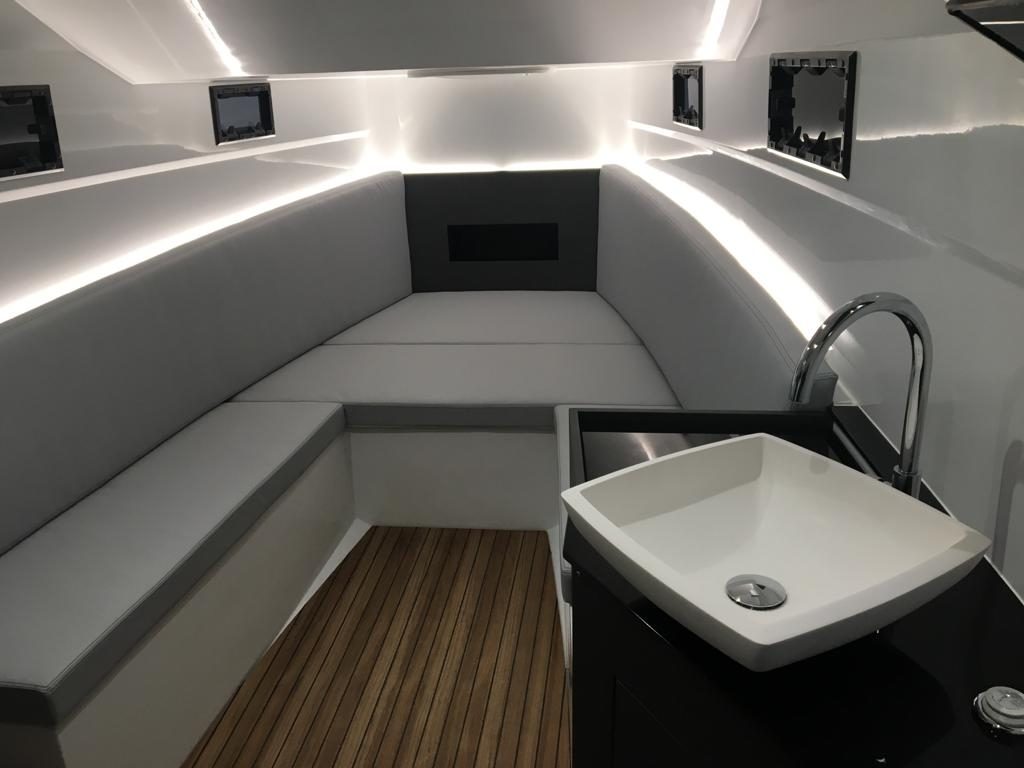 His words were echoed by Ted Mannerfelt, CEO and Design Director of the Swedish firm that designed the sophisticated but highly sporty model: "When designing PIRELLI 42 I tried to work consistently with the design codes of previous Pirelli boats, to make this boat stand out, enriching its sporty spirit with clean, balanced and elegant lines that give the design an evergreen appeal. We also had a special focus on the areas set aside for relaxation. The boat is easy to drive and can deliver remarkable performance".
The new model is 13.10m long, with a 4.1m beam, and can be fitted with inboard or outboard engines, diesel and petrol with a range of power ratings, up to a maximum speed of about 45 knots to meet the needs of a wide range of owners, looking for high speed performance as well.
PIRELLI 42 is the first model in a new range targeted at owners in search of the perfect balance between elegance and adrenaline and the shipyard will soon be launching a larger version too.