The Genoa based shipyard -Tankoa Yachts- is a consolidated reality specialized in luxury mega yachts conceived and custom built to adhere perfectly to their clients dreams. And that's their philosophy.
But what is really Tankoa? What's their real value?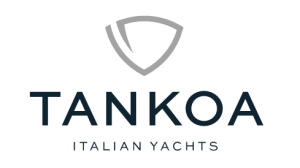 [dropcap]T[/dropcap]ankoa Yachts is one of the Italian shipyards that perfectly represent the excellence of Made in Italy, for their strong background in the nautical tradition and for their consolidated know-how and strong team spirit. A Tankoa yacht is a product of creativity, exceptional talent,  innovation, choice of only high-quality materials and great attention to details. It means tradition but also an incredible freshness driven by the unique passion of the team.
We want to build what nobody else has ever thought of building in Italy.We don't want to build 5 yachts a year; we don't want to build boats for clients; we want to build boats with clients…

 
says Guido Orsi, President of Tankoa, who in 1996 took the courage to acquire the Baglietto shipyard, bringing it to an incredible success in only 8 years, until it was sold to the current owner.
Tankoa concepts express tradition but also an incredible freshness driven by the unique passion of the team. Tankoa means "scorpion" in Genoese dialect, an esoteric and exclusive entity that represents a private world, quite inaccessible until one is invited to discover it, that means, to be invited on board.
At the Press Conference in Monaco, where Tankoa Yachts presented the new S701 superyacht concept by Francesco Paszkowski Design, the Shipyard said "Our aim is not to compete with our Italian colleagues, it is to compete with Northern European shipyards. There is a highly tangible reason why our price is higher. But our Italian business model and regulations mean that we will be more competitive than Northern Europe."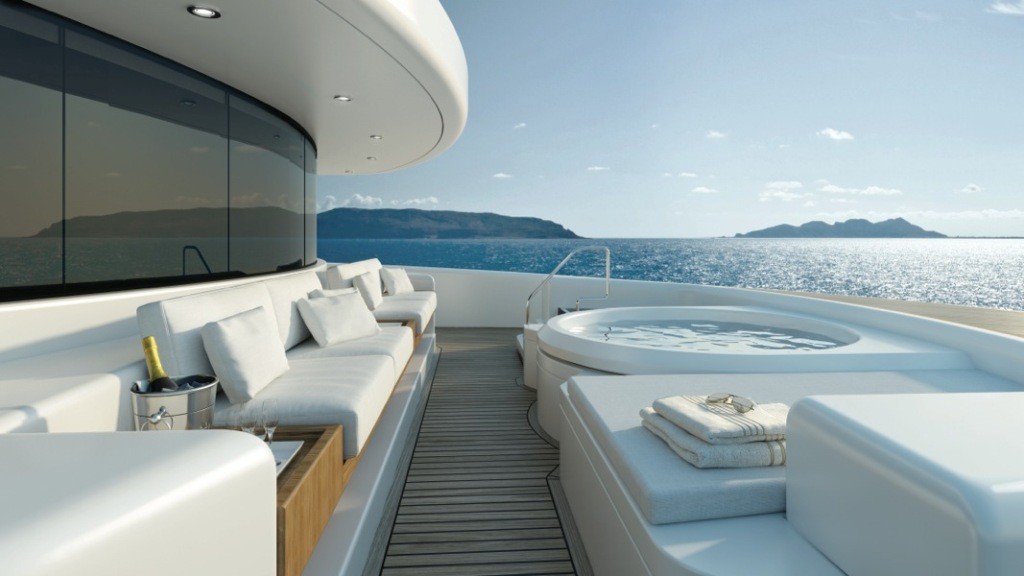 The S701, just presented at the Monaco Yacht Show, is a new 70m motor yacht concept, focusing on broad, open-plan living spaces that flow freely from indoors to outdoors. S701, sister ship to S693, now under construction and with delivery scheduled by July 2015, has a different transom and a wide body upper deck.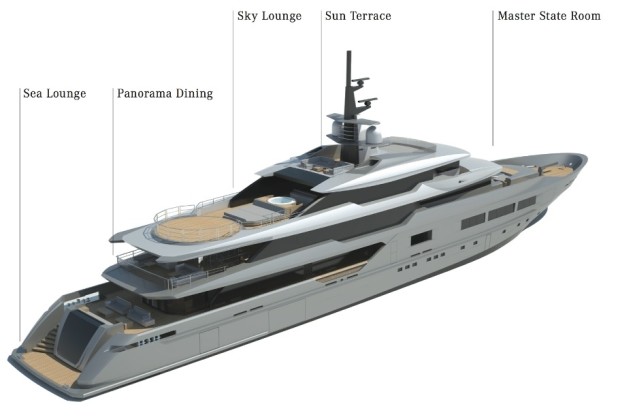 Sea Lounge
Oversized beach club with bar and saloon along with two dedicated areas for the sauna and hammam with exclusive sea view and private balconies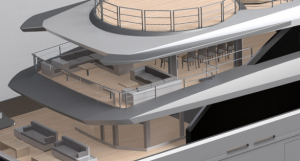 Panorama Dining
Dining area and alfresco bar and saloon with wind screen making this area suitable for every kind of season.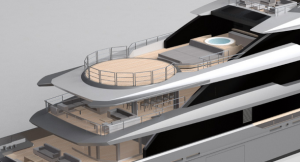 Sky Lounge
Touch and Go Eli-pad convertible into an outdoor "ready to party" dance floor. A big seized gym and massage area on this deck with full windows sea view. A state of the art pool for relaxing and refreshing while getting kissed by the sun.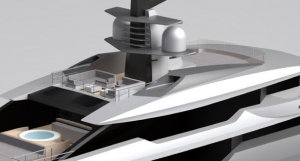 Sun Tan Pampering
A 360° full sun deck open sky space to enjoy the real sea environment with dedicated sun beds and sofas.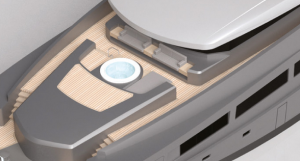 Master State Room
Almost 100 sqm with a 180° panoramic sea view enriching this luxurious space with a private studio, jacuzzi and terrace with sun beds to maximize wellness on board.
[divider style="dashed" top="20″ bottom="20″]