[dropcap]T[/dropcap]he Genoa-based boutique shipyard Tankoa has announced the June launch of its first yacht, TANKOA S693 – 69.30m, and delivery date scheduled by the end of July 2015.
Despite the numerous upgrades requested by the client in conjunction with the shipyard, Tankoa Yachts, in accordance with the contract signed in March 2014 for the sale of project S693, has carried out the construction of this first yacht on schedule and the project is soon to be launched, with a technical launch will take place in the second half of June, 2015, for a late July delivery.
S693 will cruise on the Cote d'Azur in late August and will be officially introduced to the public and the yachting industry on the occasion of the 2015 Monaco Yacht Show.
Tankoa's philosophy of offering knowledgeable buyers an alternative to Dutch and German built high quality yachts is evidenced in this build by the large number of changes to the original plans that were successfully carried out to constantly raise the bar of quality and equipment.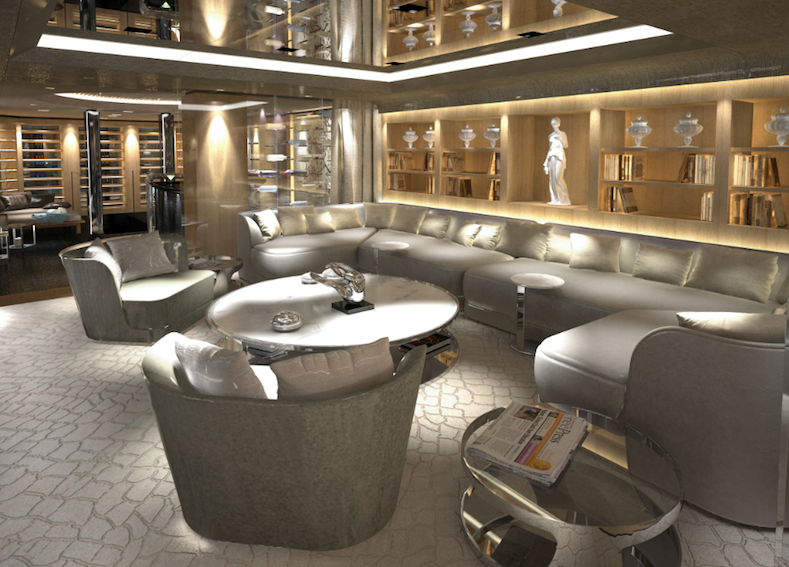 Tankoa S693 construction situation
As of March 15, 2015, the following works have been completed:
Crow's nest, upper deck, foredeck, and main deck in teak decking have been completed.
Superstructure painting has been completed, in compliance with very strict quality tolerances and to the full satisfaction of the owner's surveyor, Albert McIlroy, from Optimus Navi.
The hull has already received two coats, the final coat is to be completed by the end of March.
Crew deck and lower deck, including galley, cold rooms and crew messes, are 95% completed.
Main deck guest cabins have been completed, including bathrooms. The next eight weeks will be devoted to final finishing touches and installation of fabric panels, lighting and bathrooms fixtures.
Main saloon and dining room currently are being fitted out with the one ton saltwater fish tank.
The Beach Club, including Hammam and Sauna, is being fitted out. The Sauna will be equipped with a chilled water system for showers with 3 Celsius water.
Yacht-Ology's President Michel Karsenti, as well as sales & marketing coordinator for Tankoa Yachts, comments about this project:
"At Tankoa, we see S693 not only as our first yacht, but as a testament of the capacity of the Italian Yachting Industry to built to today's global highest quality standards. Tankoa's culture, from workers to top management, share the same values: to produce the best. Our approach is to built yachts with clients, not for clients, as seen in every detail onboard our S693. This philosophy is surely not applicable to mass production shipyards, because at full regime Tankoa will deliver one yacht every six months. The brokerage industry, the driving force behind most new yacht construction deals, understands our commitment to quality. We are competing with North Europeans in terms of quality, because it is our culture. We will never be competing with most of our Italian esteemed colleagues in terms of pure pricing because our approach is very different. After signing two contracts in one year, and having another three under negotiation, we clearly feel these clients understand that Michelangelo, Leonardo da Vinci, Ferrari, Gucci and Loro Piana were not born in Holland or Germany, and that style and detail is deeply imbedded in the Italian culture."
Tankoa's General Manager, Edoardo Ratto, adds:
"From Germany to Holland and Italy, we all use the same suppliers and subcontractors, as well as the equipment and electronics, so there is no secret: time, processes, organization and corporate culture make the difference. At Tankoa, quality processes and quality control are widely enforced, with a minimum of three daily onboard visits for each yacht, by our CEO, Euro Contenti, myself, Andrea Parodi, the head of the technical office, and Renzo Chelazzi, sales representative, who is the interface between the yard and Michel Karsenti. We can't wait to be at the Monaco Yacht Show for clients, surveyors and brokers to inspect S693 and truly understand what Tankoa is all about. This launch will set new standards in the Italian yacht building sector".