[dropcap]Y[/dropcap]esterday the Shipyard organized a press tour on board the new Tankoa S693, showing the work in progress preceding the launch scheduled on July 1st, 2015.
The new S693 is the first challenge the Genoa-based boutique shipyard is about to win. The megayacht, that will make her debut at the Monaco Yacht Show next September is undoubtedly among the most awaited stars of the season. The presence and the presentation of the yacht along the blue carpet in Monaco will define the high level and know how of this new Italian shipyard that, since their beginning, has announced to aim at offering unique products with the best standards in shipbuilding.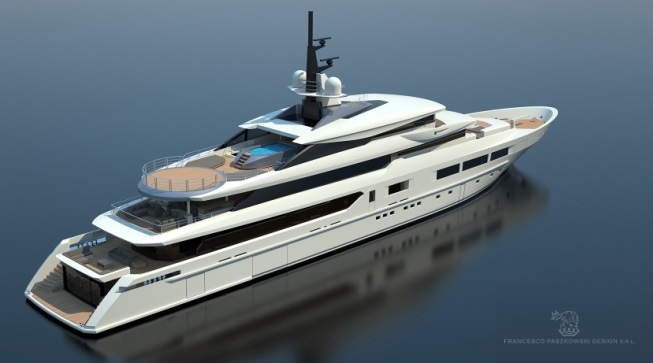 With a multi-cultural approach of yacht construction – Tankoa shows a vivid and hectic activity following the two orders contracted in the past 13 months and serious negotiations underway for various yachts between 50 and 80 meters. Tankoa Yachts thanks to the strategic synergies with their business partner Yacht-Ology, Michel Karsenti's company, global marketing director and sales coordinator, are facing strong demand further to numerous visits from client's representative, brokers and surveyor.
According to the management, represented by Michel Karsenti, Tankoa's President Guido Orsi and Tankoa's CEO, Euro Contenti, this strong activity is the direct result of Tankoa's commitment to quality, countless investments in engineering, processes and constant specification upgrades.
Visiting Tankoa Shipyard, you see a team at work, 100/180 people goal-oriented and committed to achieve successfull results.
Karsenti recently commented:
"The numerous clients' representatives and surveyors that visited us in the past few month have all been unanimous. They found in Tankoa something they never encountered anywhere else in Southern Europe".
Contenti adds:
"It is the living proof there are a number of buyers that recognize Italy has a serious edge when it comes to flexibility and are ready to pay a slight premium for the quality and durability only Tankoa can offer".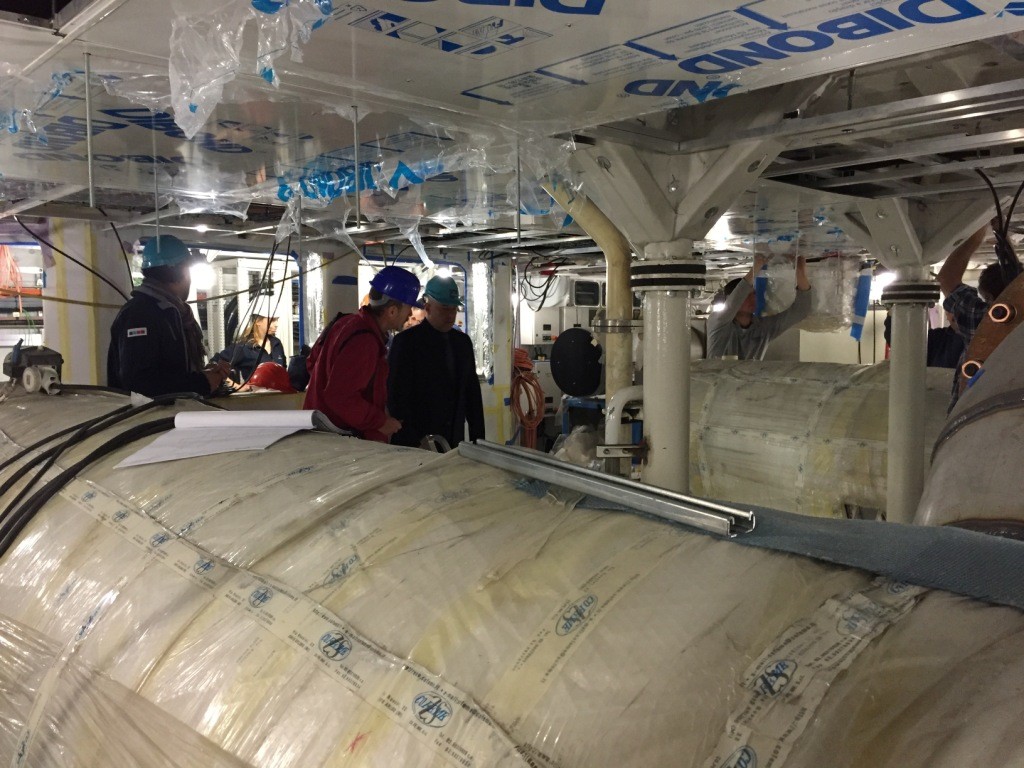 Tankoa S693, contracted in March 2014 by Yacht-Ology's loyal client, is on schedule for its delivery late July 2015. The yacht will be moved out of the shed on 21st  June 2015 to be prepared for the launch. The 1,200 tons yacht will be moved to our submersible barge to undertake dry technical tests before touching the water for the first time.
From July 1st until the end of the month, the yacht will undertake its sea trials, technical tests, stability tests, and all necessary Class endurance runs.
The yacht will start cruising second half of August after all the owner's supplies and toys have been safely installed onboard.
The second megayacht under construction is Tankoa S501, officially introduced to the public and media last September on the occasion of the 2014 Monaco Yacht Show. Hull #1, it was contracted late January 2015 and it is now well underway.
The interior design of the main deck and guest cabins by Francesco Paszkowski Design Studio have been approved by the client and the full size mock-up of one VIP guest cabin will be ready end of June for inspection and eventually allow for the client to modify some details.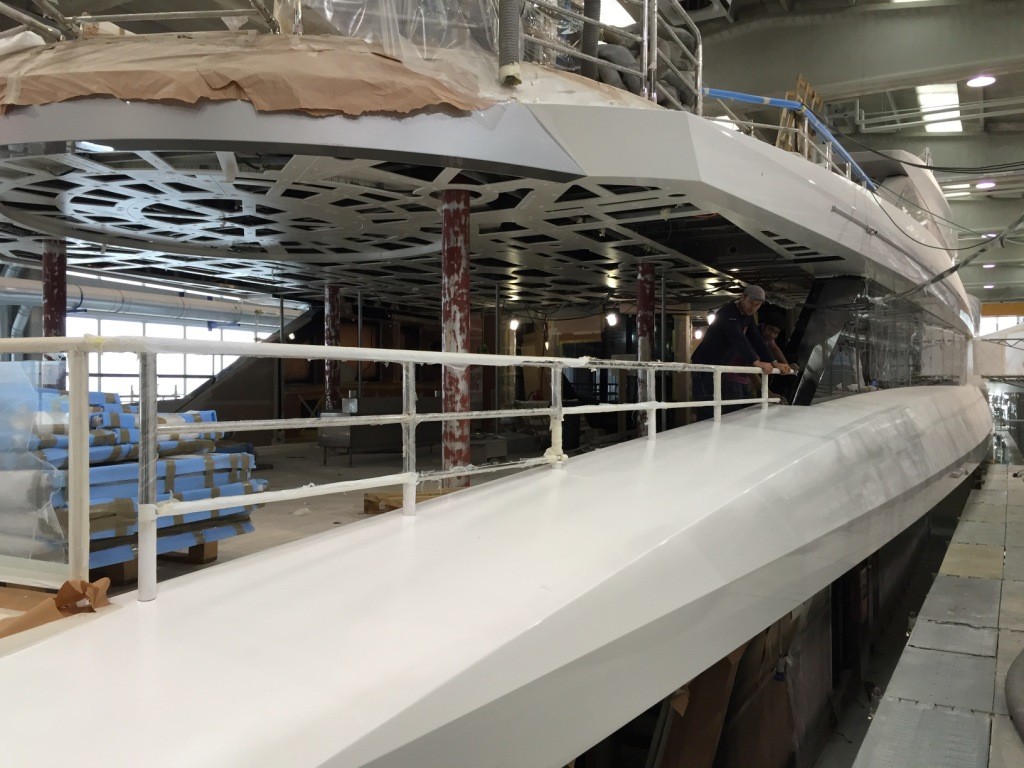 S501 and Tankoa's Key-factor
Project S501 represents the quintessence of the result between a high quality builder and a marketing and sales organization that is in daily contact with yacht owners, captains and surveyors. Tankoa's management team and Karsenti worked in close collaboration with Francesco Paszkowski to design the project in order to reach the following goals:
Offer perfect circulation flows for owners and guests to move from deck to deck and from inside to outside without interfering with the working crew while giving them a total freedom of movement to carry on their tasks.
Give the owner, in a 499 Gross Tons package, the type of amenities and equipment commonly found on much larger yachts. S501model, hull number one, will be a six cabin yacht including 1 main deck full beam master suite and 1 main deck master, 2 lower deck Vip cabins and 2 lower deck Guest, gym, home cinema, a 7 meter tender garage among other amenities as well as floor to ceiling windows and hydraulic balconies in the master suite on the main deck.
Keep permanent visual contact with the sea was one of the other tasks assigned to Francesco Paszkowski's design team.
This first model of project S501 will be in its full displacement version offering a range of 5,000 Nautical Miles at 12 knots and 16 knots top speed. The other version available to the market of S501 is a semi-displacement capable of a 27 knots top speed. S501 is entirely built in aluminum light alloy 5083.
Tankoa S701 – Soon to find owners
Second initial project being built on spec by the shipyard and born as a 65 meter, just like S693, the entire project has been reengineered, including tank testing, and shows brilliant results.
From a bare metal hull and superstructure, visitors can now see a dedicated team of workers sanding the hull and faring it in order to move ahead and shorten the potential delivery time for one of the four potential buyers currently negotiating a contract with the shipyard.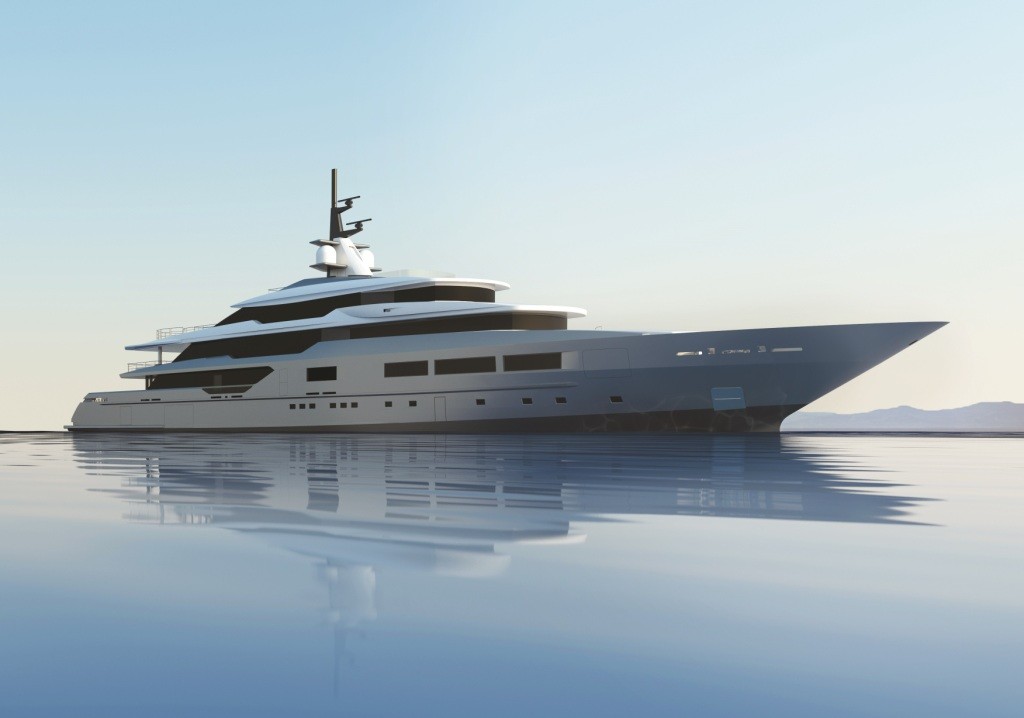 Together with the development of a new project that will be released during the coming Monaco Yacht Show, S701 is another project that keep the shipyard busy.
Two GA proposals have been finalized for S701, one with a full private owner's deck, and 5 guests cabins while the other plan offers two owner's suites and 4 or 5 guests cabins.
Moving ahead with the project, Francesco Paszkowski has been given the mission to create a "spec decoration interior proposal" that would cut down delivery time even if an owner can still come with his own interior designer to have his specific decoration.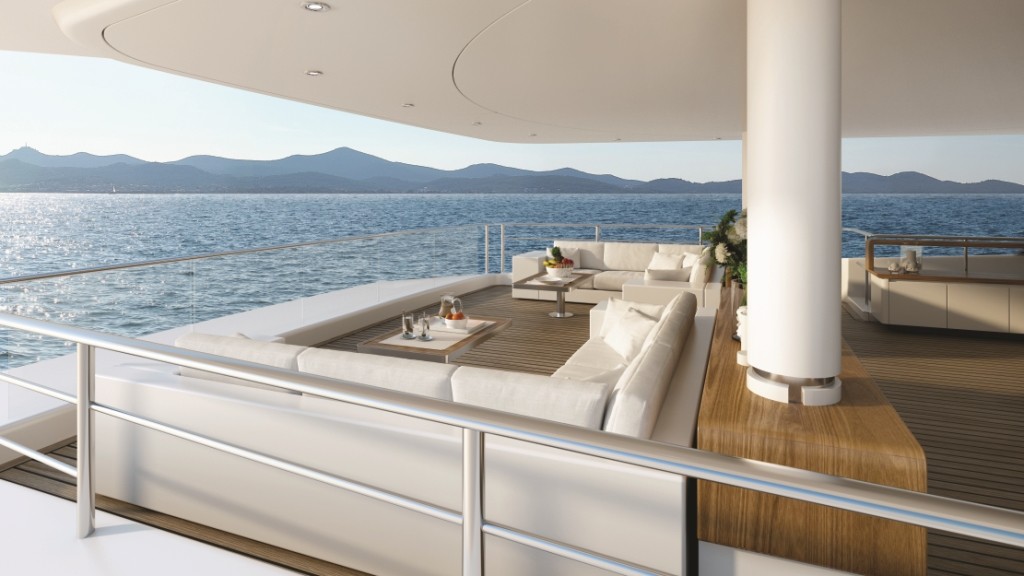 The very interesting aspect of S701 is that she can be completed in two different versions at 65 or 70 meter, respectively with delivery time of 18 and 22 month from contract.
Gross tonnage depending on the final length decided by the client will vary from 1,350 GT to 1,450 GT.
As to the engine room, S701 has already been fitted with engines and generators and engineering for the 65 and 70 meter version is ready to go.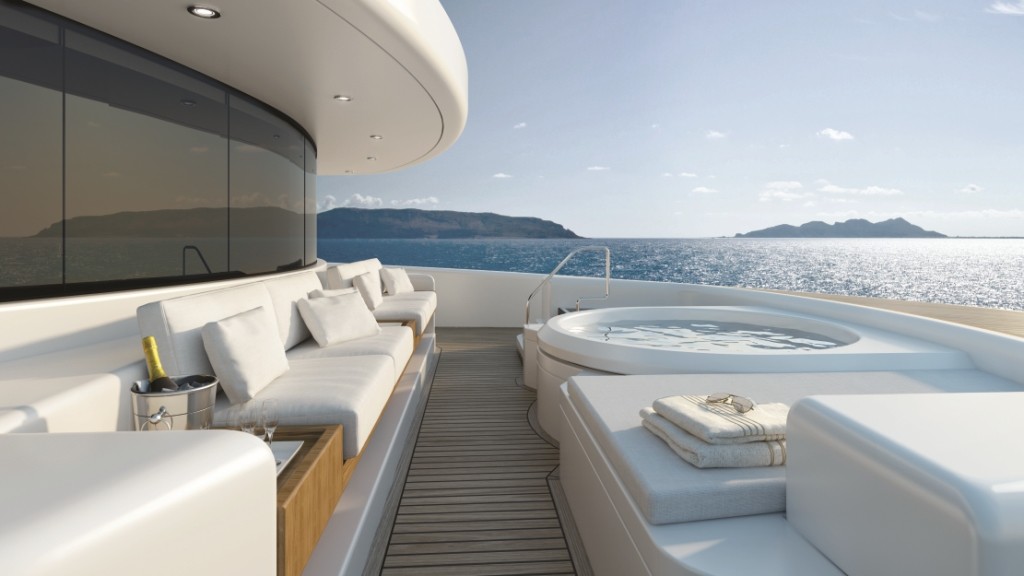 [divider style="dashed" top="20″ bottom="20″]