[dropcap]T[/dropcap]he 40 meter 2001 Perini Navi ketch Ellen has recently successfully completed her service and refit  at the Perini Navi facility in Viareggio. The extensive work list has led to the complete renovation of the vessel that features a classical interior decor that has been lovingly restored by the experienced artisans of Viareggio. Outside, Ellen received new paint coatings and exterior cosmetic upgrades throughout.  In addition every mechanical and electrical system went through a major check out and reconditioning led by the skilled workforce of Perini Navi.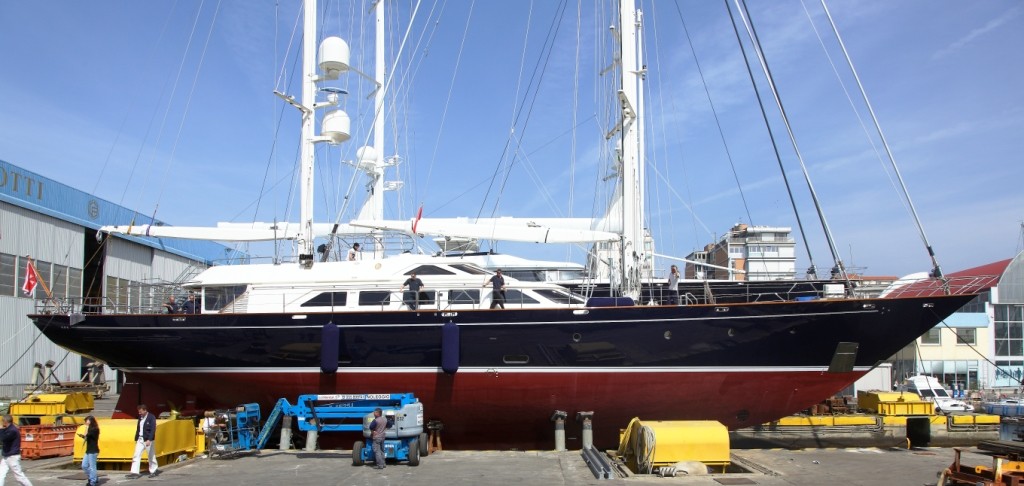 In the words of Pablo Pireñack, Captain of SY Ellen:
"You get a call to look at a boat where the refit is proving more extensive than the pre-purchase assessment said it would be. Indeed you see serious works are needed,that's what you see. But, as the refit progress what do you find?You find a group of people that are passionate about what they do,a group of people with the best human qualities, respect,honesty and pride intheir work, the proper advice in moments of technical difficulties in the context of what the owner and captain need. If I had to choose one word to define this refit period it is Trust."
This beautiful Classic Perini Navi is today back in her original splendor and ready to start her season in the Mediterranean.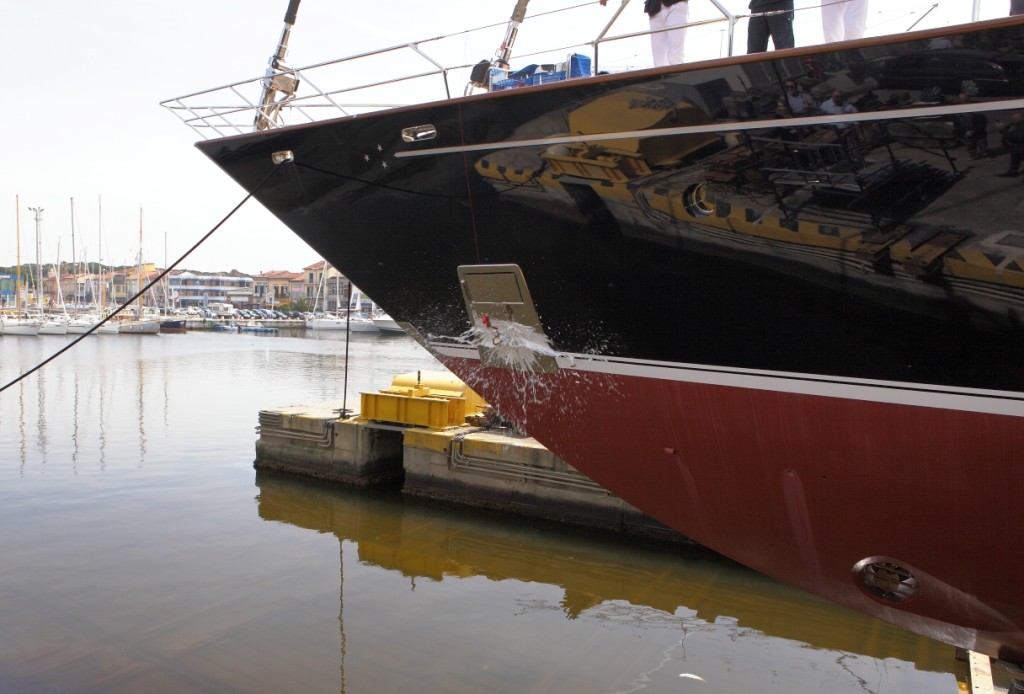 SERVICE AND REFIT – Activities and services
By founding the Service & Refit Division, with a new organization structure, Perini Navi Group offers superyachts worldwide a new selection of services, not only for the Perini Navi and Picchiotti fleet, but also for all types of both classic and modern sailing or motor yachts.
Thanks to the experience gained through the years by Perini Navi in building superyachts, customers of the Service & Refit Division can count on a very professional, experienced and dedicated team, who will be at Owners and Captains' disposal, not only at Perini's three operation shipyards –Viareggio, La Spezia and Istanbul and – if necessary – in any other international structure.These new services are offered to assure the long term value of a yacht, and stretch from preparing innovative programmed maintenance packages to the new Retrofit solution to upgrade the sailing system and control consoles, to a new and more reactive spare parts service, with continuous dedicated assistance and a wider range of services and interventions. Moreover, the Perini Navi Groupthirty years of know-how is at our clients disposal for any design, engineering or interiors innovation.
[divider style="dashed" top="20″ bottom="20″]
Infrastructures
La Spezia:
32,000 m2 of docking and yard area,
three 70 m hangars for yachts,
two 50 m piers,
draught from 4 m to 7 m and up,
two travel lifts: 260T and 820T,
one keel pit,
possibility of dry-dock for vessels exceeding 820T,
In Viareggio where the Group's Headquarters are based:
one syncro lift 700 T,
three 60 m and one 45m hangars,
one keel pit,
piers up to 65m.
[divider style="dashed" top="20″ bottom="20″]
References
Perini Navi Group has with regards to Service & Refit activities, from Perini Sailing yachts to vessels from other shipyards, among which, just to name a few:
Taouey 58 m; Independence, 53 m; Liberty 52 m; Antara 46 m; Andromeda La Dea 47 m; Santa Maria 56 m; P2 38m; Ellen 40m; Rosehearty 56m; Seahawk 60m; Squall 52m; Aglaia, 31 m sloop; Esense, 43 m sloop; Saudade, 45 m sloop; MY Blue Eyes, 60 m; MY Space, 45m; The Maltese Falcon, 88m clipper.
Classic yachts includes:
Black Swan, 33 m, 1899;
Croce del Sud, 42 m, 1931;
Emilia, 21 m, 1931;
Latifa, 22 m, 1936;
Mariette, 33 m, 1915;
Skagerrak, 27 m, 1938;
Te Vega, today Deva, 41 m, 1930;
Yali, 23,5 m,1925;
Sylvia, 37 m, 1925;
Astra, 35 m, 1928;
Candida, 36 m, 1929;
Tomahawk, 21 m, 1939;
Aleph, 16 m, 1949;
MY Marlin, 15,7 m, 1930;
Cariba, 20 m, 1930
[divider style="dashed" top="20″ bottom="20″]
Pictures by G. Sargentini