[dropcap]O[/dropcap]wners and charterers are seeking new experiences with the emphasis on adventure, exploration and ecology. And many shipayrd, even those operating in the commercial vessels construction (see Ulstein, Kleven) are working to realise these ambitions with the development of a new breed of superyacht, the explorer.
Currently under construction at Vard's facility in Vietnam, VARD 1-08 KILKEA is the latest project from Shackleton Superyachts & International Shipbuilders
Vard,
one of the major global designers and shipbuilders of offshore and specialized vessels, with headquarters in Norway and other ten strategically located shipbuilding facilities, including five in Norway, two in Romania, two in Brazil and one in Vietnam. Listed in the Singapore Exchange since 2010, Vard's majority shareholder is Fincantieri Oil & Gas S.p.A., a wholly owned subsidiary of FINCANTIERI SPA.
As to the new-build, the 82m long vessel is based on a proven deep-water hull with unrivalled seakeeping abilities. She is capable of exploring uncharted waters and remaining at sea for extended periods with near-zero environmental impact thanks to the latest hybrid propulsion and eco-management systems.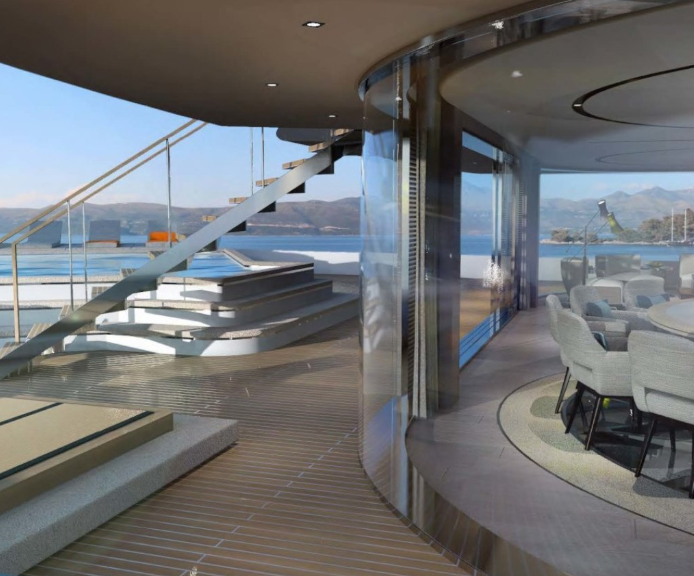 The design is by Bannenberg & Rowell who have created a luxurious, sophisticated and highly functional yacht across its vast decks and interior. Explorer must-haves include a helicopter pad, tender and submarine launch pads, a dive centre and her own commercial dock, with plenty of space left over for a large swimming pool. Inside there are plans in place for a 16-cabin, 32-guest deep-exploration layout or a more private 12-cabin version that includes two VIP duplex suits, each with its own observation lounge.
Robust and powerful, VARD 1- 08 KILKEA is bestowed with unrivalled seakeeping abilities, guaranteeing the upmost safety and comfort, and is capable of traversing into unchartered waters for 30 days at a time without stocking up on supplies. The adventure-seeker also places an enormous emphasis on luxury and design. Expansive interiors and deck spaces provide ample salons, dining and relaxation areas to host a large number of guests. Likewise, with an eco-conscious mindset, VARD 1 – 08 KILKEA was developed with a focus on low fuel consumption.
The sheer size and scale of the VARD means it represents a uniquely interesting option for an imaginative and adventurous individual or consortium keen to take full control over their explorer yacht's design and specification. Ultimately, VARD can offer a near blank canvas aft of its towering bows, with complete freedom on layout and facilities.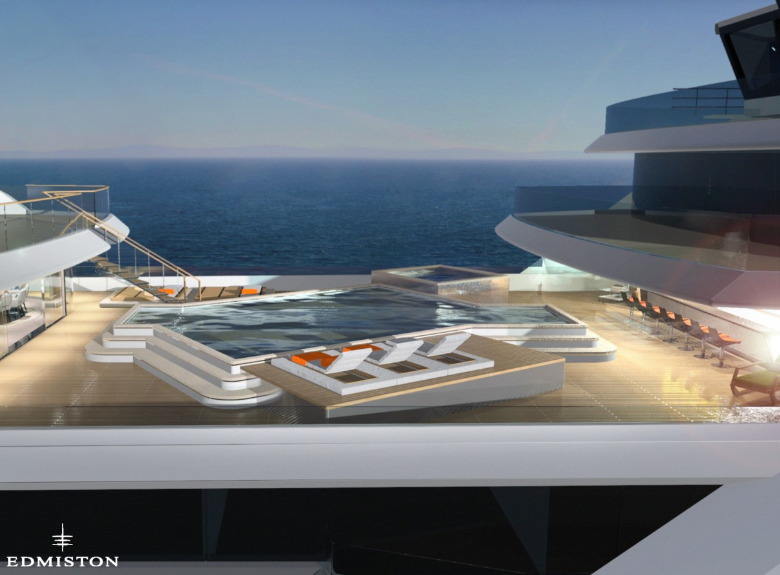 The yacht is for sale with Edmiston, world leading company in the superyacht industry, specialising in the sale, charter, management and new construction. "Due to the advanced nature of the build, the buyer – Edmiston commented – will also be able to enjoy one of the most capable explorer yachts on the water within two years, whereby a new project of this size would require around five years".
With a beam of 18m and draft of 5m, the vessel is designed to cruise at 12knots. It is for sale at $72,000,000.
[divider style="dashed" top="20″ bottom="20″]
edmiston.com | vard.com