The legendary British manufacturer of luxury yachts, held an exclusive celebration at the Cannes Yachting Festival this year, to recognise a huge landmark for the business. Sunseeker International, among the world's leading brand for luxury motor yachts, celebrated the delivery of its 100th luxury performance yacht in the 100ft+ "superyacht" category, which can be read as signal of a true coming of age for this iconic British brand.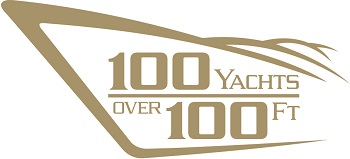 The launch of Sunseeker's first 100ft+ model, the 105 Yacht in the summer of 2000, was the initial step in the brand's progress towards becoming a major player in the superyacht sector. Since then it has taken the company less than fifteen years to reach this impressive milestone, producing on average [highlight color="yellow"]around seven 100ft+ yachts every year[/highlight] at its manufacturing facilities in Dorset, UK.
Sunseeker's 100ft+ offering has rapidly evolved and now extends [highlight color="yellow"]from the sleek and powerful 101 Sport Yacht to the majestic flagship 155 Yacht[/highlight], with a diverse range of options in between. The company also has several exciting new models set for launch in 2016, including the new 131 Yacht and 116 Yacht which have both attracted multiple forward orders from customers until 2017.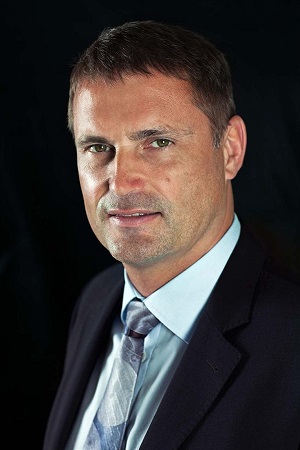 Sunseeker's CEO Phil Popham said:
"Sunseeker is renowned for making luxury performance motor yachts that deliver innovation, technology, design and style. The breadth of our range is the world's largest under a single brand, built upon a heritage spanning nearly 50 years. From our earliest model measuring a very modest 17 feet to our current flagship 155 Yacht, we pride ourselves on hand-crafting boats that inspire and delight. This is a momentous occasion which is truly worth recognising and I am delighted to be joining our customers and colleagues from around the world to celebrate our milestone of delivering 100 luxury yachts over 100 feet."
[box type="info" align="" class="" width=""] Top statistics on Sunseeker's 100 x 100ft+ yachts:
Total length if placed end to end: 3.405 km
Total displacement: 14,150 tonnes
Total interior volume: 1,274,924 cubic feet
Total exterior deck space: 12,522 square metres
Total installed power: 551,000 BHP
Total installed cylinder capacity: 3,648 litres[/box]
[divider style="dashed" top="20″ bottom="20″]
The current 18 boat range consists of:
Yacht              155, 131, 116, 28M, 86, 75
Sport Yacht   130, 101, 80, 68
Predator        84, 80, 68, 57
Manhattan     65, 55
San Remo      53
Portofino       40
[divider style="dashed" top="20″ bottom="20″]