[dropcap]B[/dropcap]ritain's biggest boat builder, Sunseeker International, appointed Christian Marti as Chief Executive Officer last November, replacing Phil Popham who left the business at the end of September to take up a new challenge.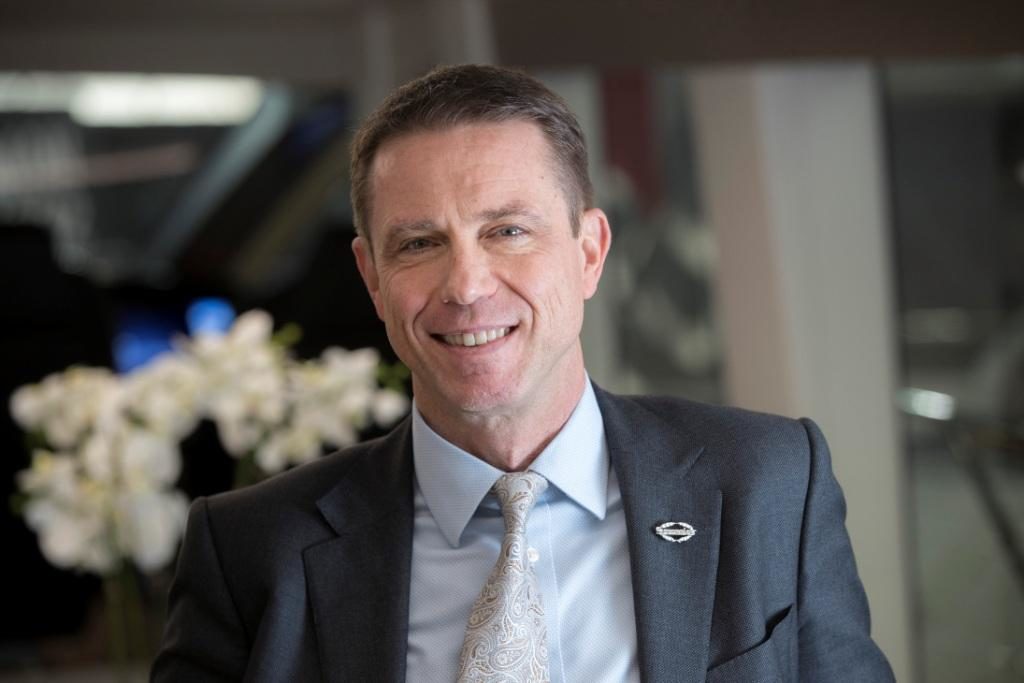 We met him at the recent Boot in Düsseldorf where he illustrated what he has in mind for the development of the company. Marti joins Sunseeker from Aston Martin Lagonda where he held the position of Chief Sales Officer and Vice-President. Having worked within the automotive industry for over 25 years he brings with him over 18 years of senior management experience across European and Asian markets with premium luxury brands such as Jaguar Land Rover and McLaren Automotive. During his time at Aston Martin, he was a significant part of the executive team that transformed the iconic British brand into the successful business it is today.
"I am delighted to be joining Sunseeker at such an exciting time. The business has recently embarked on a five-year growth strategy and the company is sitting on its strongest ever order book with continued investment in new product and facilities at the heart of the business plan. I look forward to working with the Sunseeker team on the future opportunities to grow this already outstanding, world-famous luxury brand."
During our conversation he stresses the importance of investing in the value of the brand, as one of the priorities together to the technical development. Marti has a proven track record of growing the financial performance of major manufacturing businesses and a strong affinity for global luxury brands. Christian has joined Sunseeker at a crucial time for the company as they move into its next phase of growth. It is indeed an exciting time for Sunseeker who are looking to strengthen its position at the forefront of the global superyacht market with the announcement of a new larger flagship model, to launch in 2021.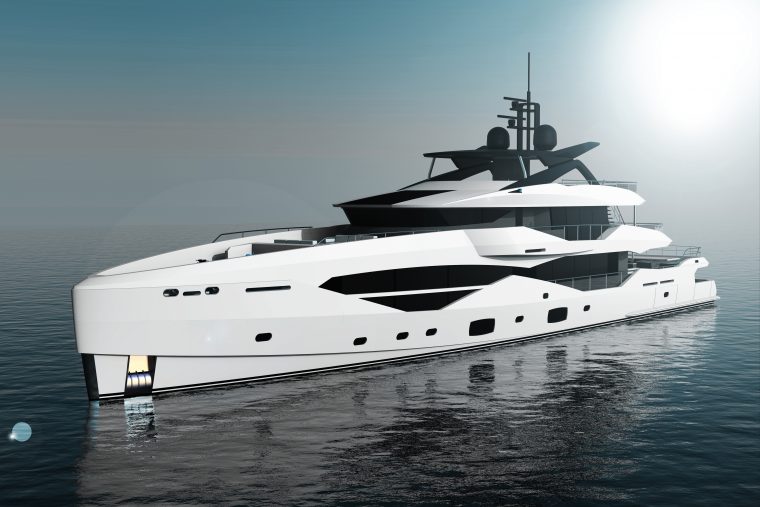 The new 161 Yacht will also see the brand move into aluminium built vessels for the first time through a collaboration with renowned Dutch builder ICON Yachts.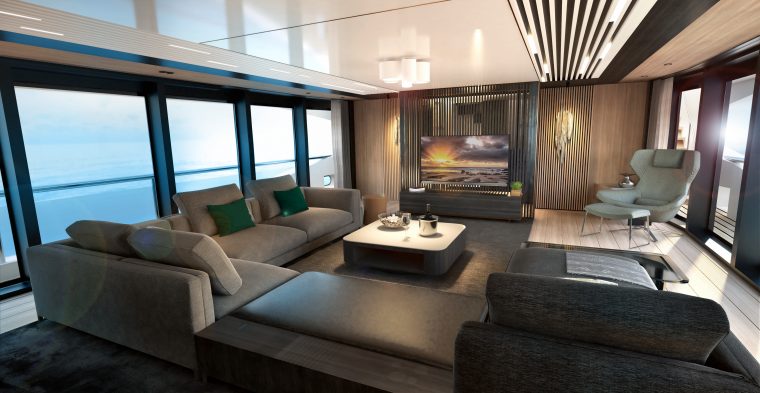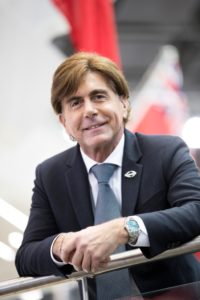 But changes have not finished in the British Yachting House based in Poole. Sunseeker International has in fact appointed industry renowned Andrea Frabetti as its new Chief Technical Officer from this January. Andrea joins Sunseeker with a wealth of experience, having worked at Italian shipbuilder Ferretti Group for over 25 years across all of the company's key brands, overseeing the development of motor yachts from concept to production-ready. As VP of Product Development, he led a team of 200 people across the design, engineering and research & development functions for the numerous model lines. His most recent role was CEO for Diesel Center SPA, a supplier of propulsion engines and technological systems in the marine sector.
Commenting on the appointment, Christian Marti, CEO at Sunseeker International, said: "We are absolutely delighted to welcome Andrea to Sunseeker. He has an impressive track-record and many proven successes in product strategy and product development that will benefit our brand. Andrea joins us at an exciting time as we step up our product development plans and I am certain he will be a great asset to our team."
Commenting on his appointment, Andrea said: "I am immensely proud to be joining Sunseeker, it's a fantastic brand with class-leading products and I am excited about leading its renowned product development team as the company moves to launch entirely new models, as well as utilising my experience to help develop its award-winning product portfolio."
During our meeting they show us the latest project they are working on. Under codename Project 8X, Sunseeker International is developing an exciting new model to be launched in autumn 2020.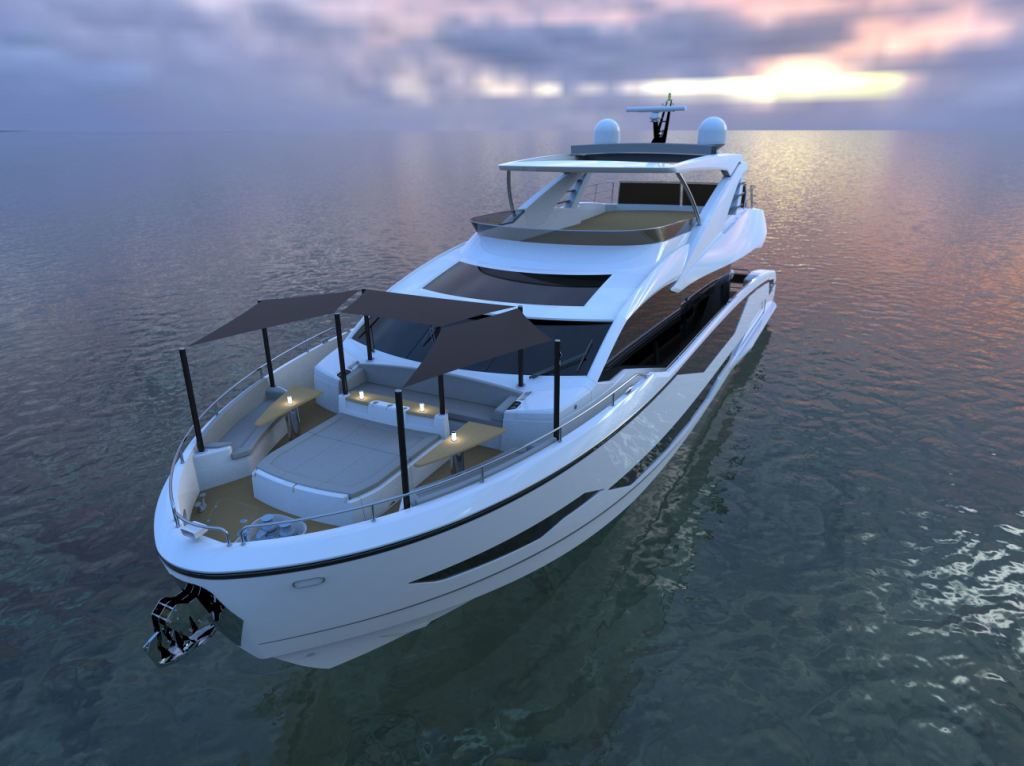 Project 8X showcases the fresh design direction of Sunseeker's next generation of larger models and underlines the brand's commitment to bringing even more exciting new products to market.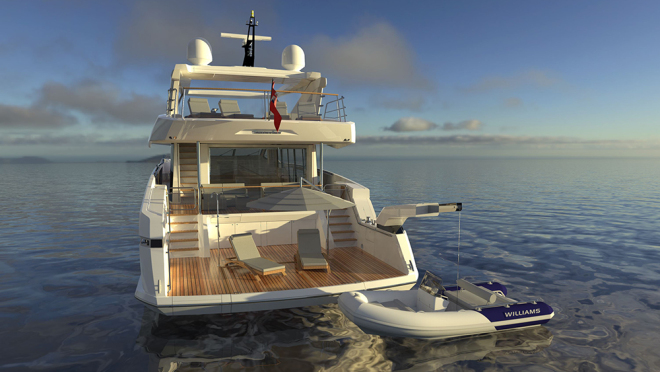 Exemplifying the latest in Sunseeker's cutting-edge design and innovative build processes, Project 8X will be fundamentally different from the current Sunseeker range.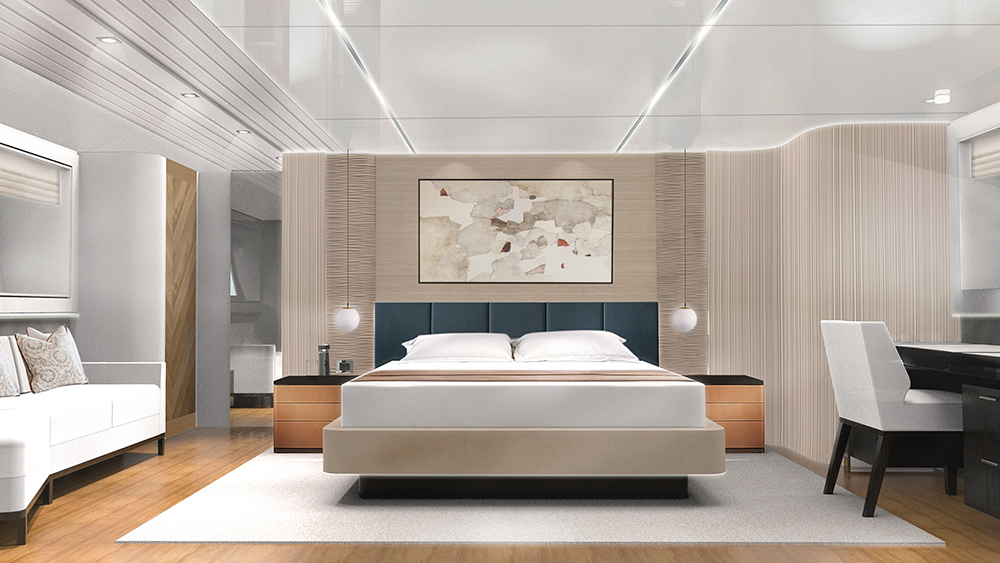 Exemplifying the feel of a true superyacht, Project 8X's stand-out features will be its striking lines, incredible volume, a sophisticated open-plan interior and a new 'Beach Club' concept – offering four times the area of a traditional bathing platform design.
Sunseeker International have also recently agreed with Rolls-Royce for the presentation of the first yacht fitted with an MTU series production hybrid propulsion system in 2020. Sunseeker and MTU UK have had a successful working relationship for more than 18 years, with over 1.8 million hp of MTU power installed in yachts with lengths of between 20 and 47 metres.