[dropcap]T[/dropcap]hese global suites are luxurious with a capital "L," from chauffeured Rolls Royces and grand pianos to private chefs. But rather than just imagine, check out our virtual tour to see what dreams are made of.
With sweeping views of the Arabian Gulf, the Royal Suite at Four Seasons Resort Dubai at Jumeirah Beach is one of the Middle East's most lavish spots to catch some R 'n' R. Two terraces equipped with sun loungers make sure you'll enjoy the out of doors, while inside, you can take advantage of an in-suite spa, steam room and fitness facility. Venetian chandeliers, towering columns, and a baby grand piano complete the palatial feel.
At the Royal Suite at Four Seasons Resort Orlando at Walt Disney World Resort, opulence is yours with the touch of a button, from the motorized drapery to the drop-down screen and surround-sound system. But beyond all the high-tech touches, this 3,300-square-foot (306.5 square metre) space features thoughtfully appointed rooms that make your stay feel like you're in a home away from home.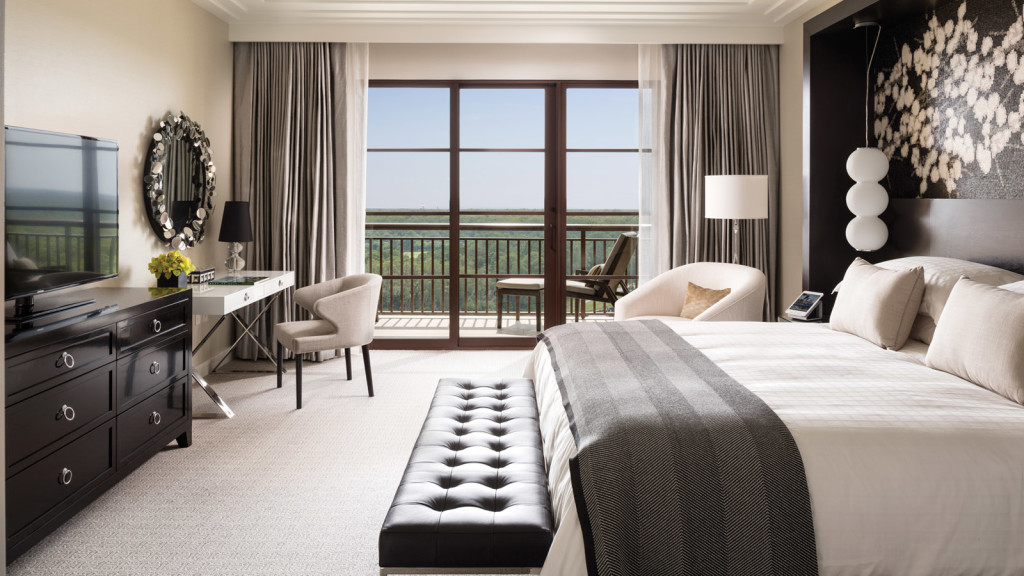 Don't miss the chance to admire the Manama skyline when you stay in the aptly named Royal Suite at the newFour Seasons Hotel Bahrain Bay, opening March 15, 2015. The exclusive getaway on the 28th floor features luxuries small, such as in-mirror televisions in the bathroom, and big, such as marble accents and a separate dining room.
Russia is synonymous with opulence, and the three-bedroom Pozharsky Royal Suite at Four Seasons Hotel Moscow is no exception. A furnished private terrace offers some of the city's best views of the nearby Red Square and the iconic domes of St. Basil's Cathedral. And when the space is that magnificent, you'll want to show it off – that's why the suite was designed with a formal dining room for 10 and a powder room just for guests, ensuring that your private quarters stay that way.
With all the grandeur of a palace, The Royal Suite at Four Seasons Hotel des Bergues Geneva makes guests feel like kings and queens. You'll enter the spacious marble foyer and, upon walking into the Versailles-like living room, see unobstructed views of Lake Geneva – which you can also enjoy from the tub in the spa-like bathroom. If you're there for business rather than pleasure, there's a high-tech office designed as a library.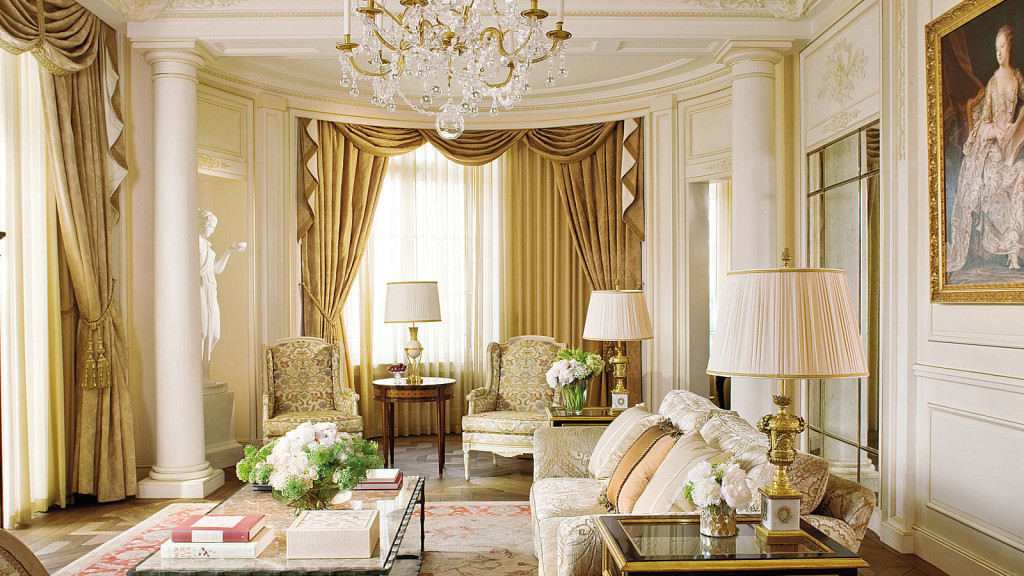 You'll have the shine of royalty – Hollywood royalty, that is – when you check into the 5,000-square-foot (46 square metre) Penthouse Suite at Beverly Wilshire, Beverly Hills (A Four Seasons Hotel). As the largest hotel suite Tinseltown has to offer, this room delivers a wrap-around patio with 270-degree views. If you really want the celebrity treatment, host a private-chef-catered dinner party in the dining room of the 14th floor suite.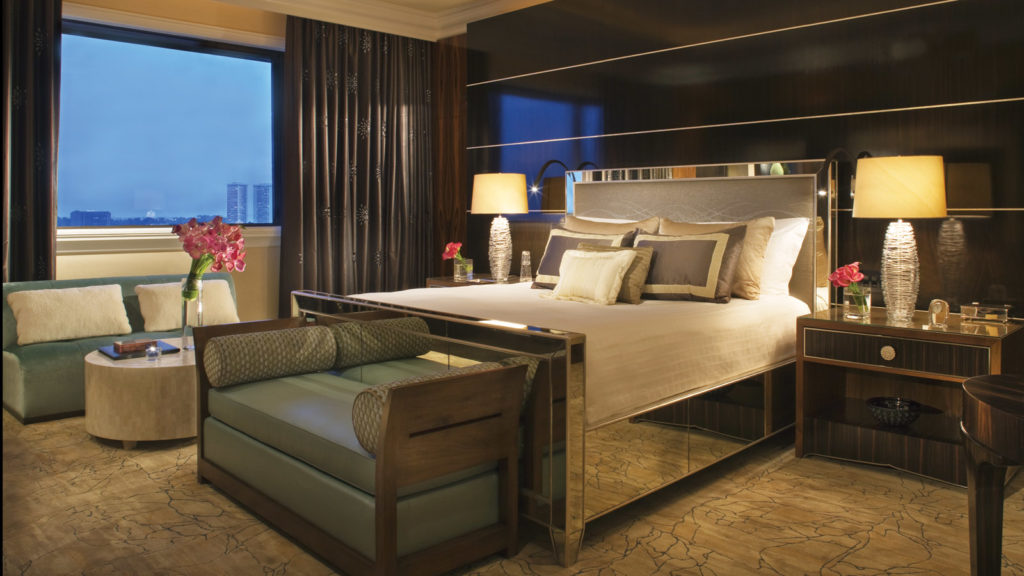 It's like moving into your dream apartment off the Champs-Elysées when you book The Penthouse atFour Seasons Hotel George V, Paris. The suite's look is straight from the pages of a top design magazine. The Winter Garden room has walls covered in floral fabric and a marble mosaic floor, while the bedroom has silk-covered walls, a balcony and an elegant four-poster bed. After a long day of sightseeing, shopping or museum hopping, retire to your 1,630-square-foot (160 square metre) pied-à-terre and order up a dinner to be savoured at an antique Second Empire table. Past meets present in this sumptuous oh-so-French hideaway.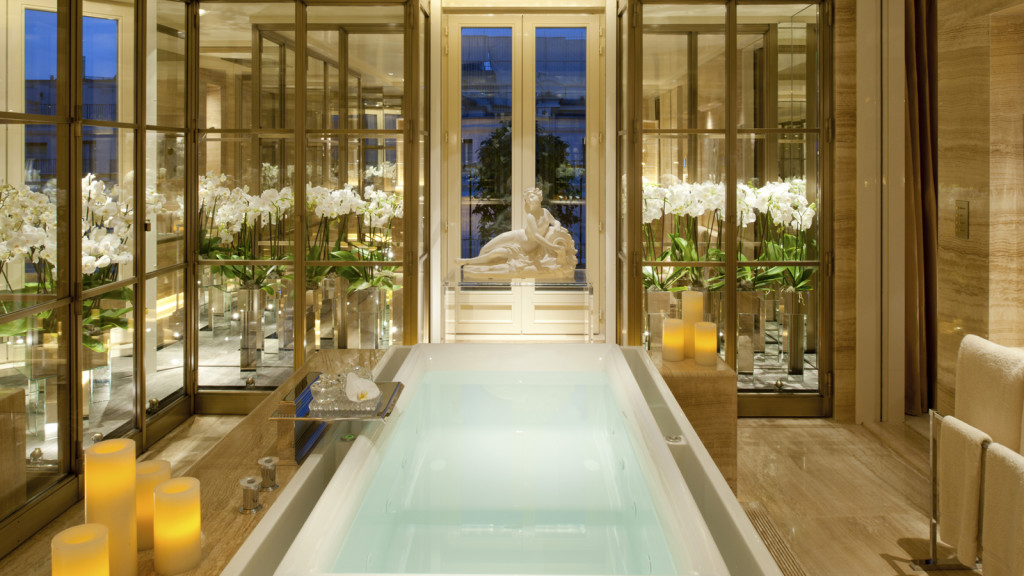 Four Seasons Hotel New York ups the ante with the Ty Warner Penthouse, which was designed by visionary architects IM Pei and Peter Marino. The 52nd floor suite comes with all the perks you'd expect, such as stunning views of the Big Apple from every window. And then there are the amenities you wouldn't dream of, such as all-inclusive access to the Hotel's Spa and dining venues, a personal trainer, a 24-hour butler and access to a chauffeured Rolls Royce. Feeling musical? You can tinkle the ivories of a Bosendorfer grand piano. It's truly your ultimate skybox.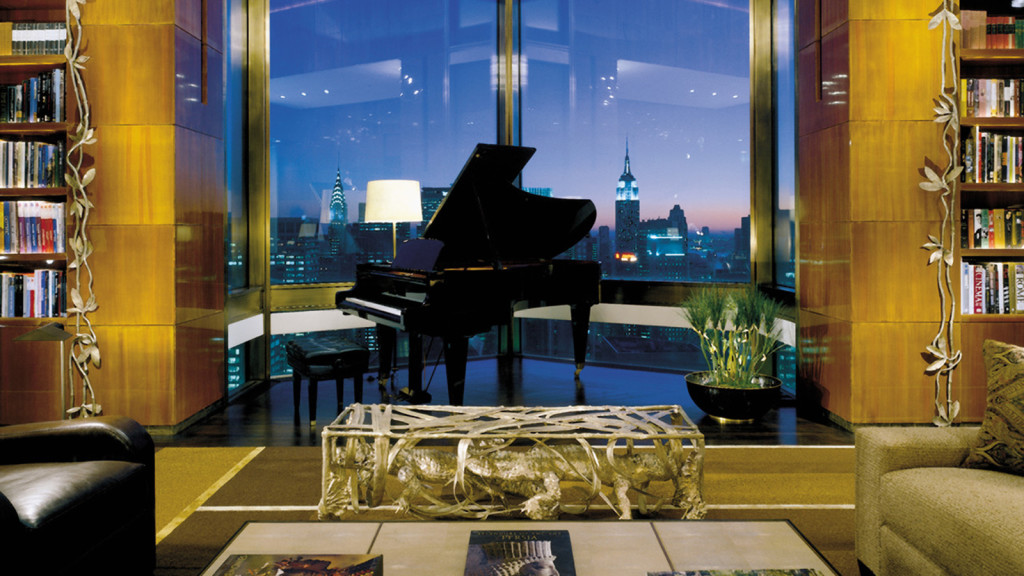 Located on the 28th floor, the Presidential Suite at Four Seasons Hotel Shenzhen is guaranteed to exceed the expectations of even the most discerning traveller. Beyond serving as an inspiring home away from home, this 5,113-square-foot (475 square metre) space can be opened up and transformed for hosting events, from fashion shows to business meetings. Its versatility makes this space the city's premier spot for VIP experiences.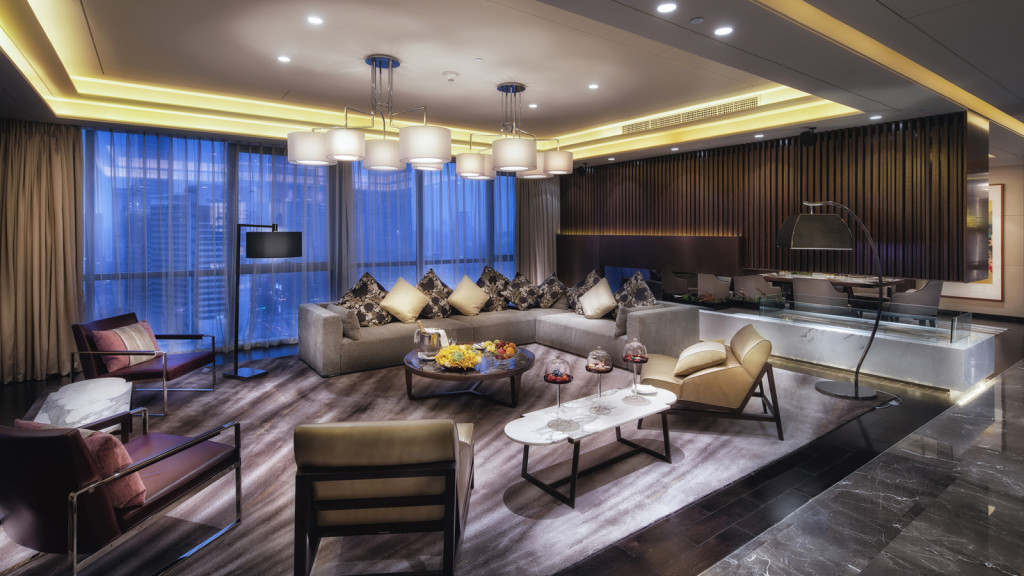 Perfect for parties, the Presidential Suite at Four Seasons Hotel Shanghai includes a full kitchen, dining room and both formal and informal living rooms with panoramic views of the city's historical centre, Puxi. You'll never see more of China's largest city than from your sleek skybox on the 36th floor. When the sun sets, retire to the large marble bathroom for a relaxing bath or shower.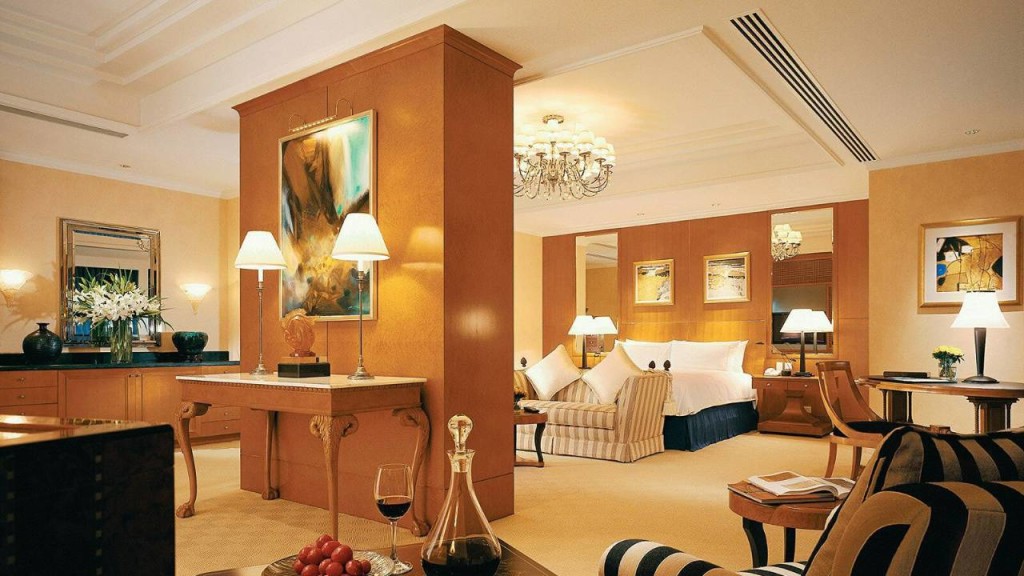 Behind bullet-resistant glass, a private entrance and a closed-captioned security system, the Royal Suite atFour Seasons Hotel Washington, DC is as beautiful as it is functional. The entry foyer features a galaxy of Swarovski crystal fixtures, rich Macassar ebony wood with inlays of mother of pearl and a scalloped pattern of sparkling stone mosaic, and that's just the beginning. This spacious one-bedroom suite can be converted into a three-bedroom suite, or for ultimate privacy, security and flexibility, the entire 8,825 square foot (820 square metre) wing including eight bedrooms can be closed off.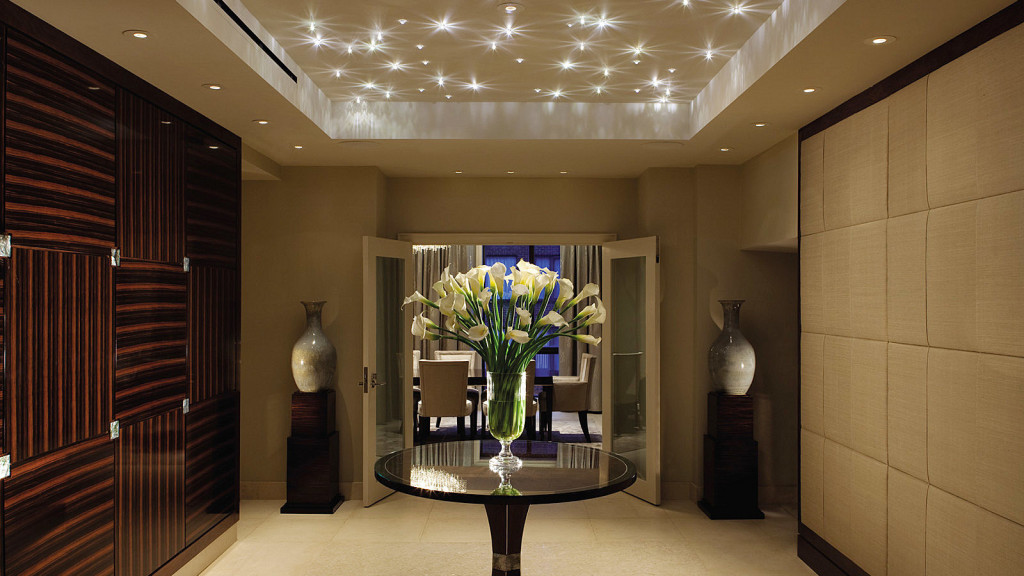 [divider style="dashed" top="20″ bottom="20″]