At the Miami Yacht Show 2018 Princess showcased a fantastic seven-model-line-up highlighted by three show debuts – the all-new Princess 55, the all-new V65 and the Princess 30M from the award-winning M Class range.
During his speech, Antony Sheriff, Executive Chairman of Princess Yachts, added other details about the development of the shipyard, confirming the great result already announced at the Boot 2018.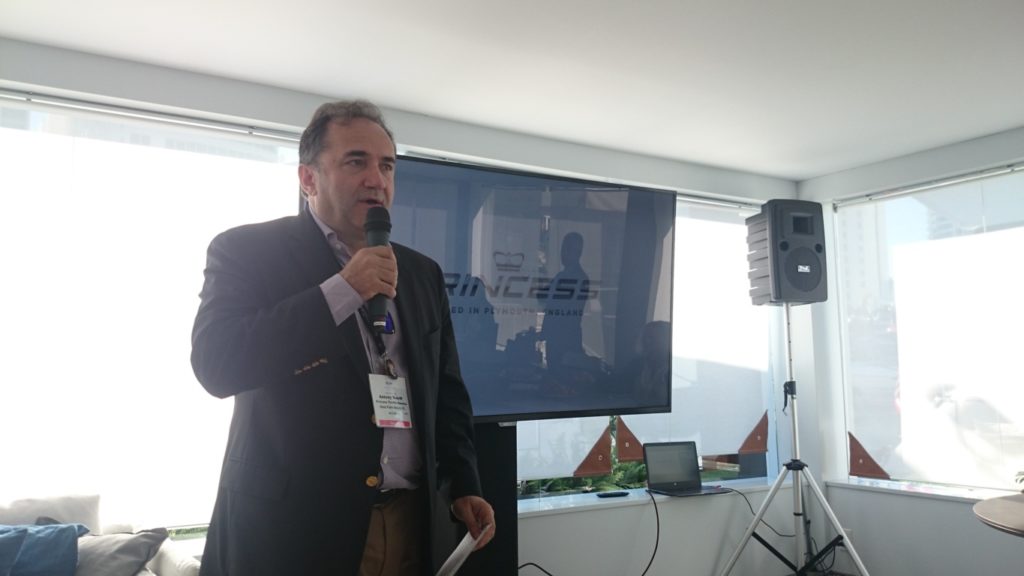 Later this year Princess will launch a majestic 85 Motor Yacht which will set new standards in the motor boat industry. They are also launching something very special later this year, something that will revolutionise their approach to yacht design – the all-new R Class.
Princess is working with BAR Technologies for 2 years (part of the British team in the America's Cup) to build the fastest fully carbon-fibre Princess yacht to date. As to the production, it is planned to exceed 290 yachts this year, and their workforce has been bolstered by 25% with a strong recruitment drive in 2017.  They are now 2,600 employees, based across 5 sites within a 10 mile radius of Plymouth in the South West of England.
The new boat – spotted covered in vibrant camouflage at the BAR testing facilities early last week – will establish a whole new class of yacht. The mid-30ft craft will bring speed, efficiency and new technology while remaining true to Princess' core with high quality materials, comfort, seakeeping, craftsmanship and design that will stand the test of time.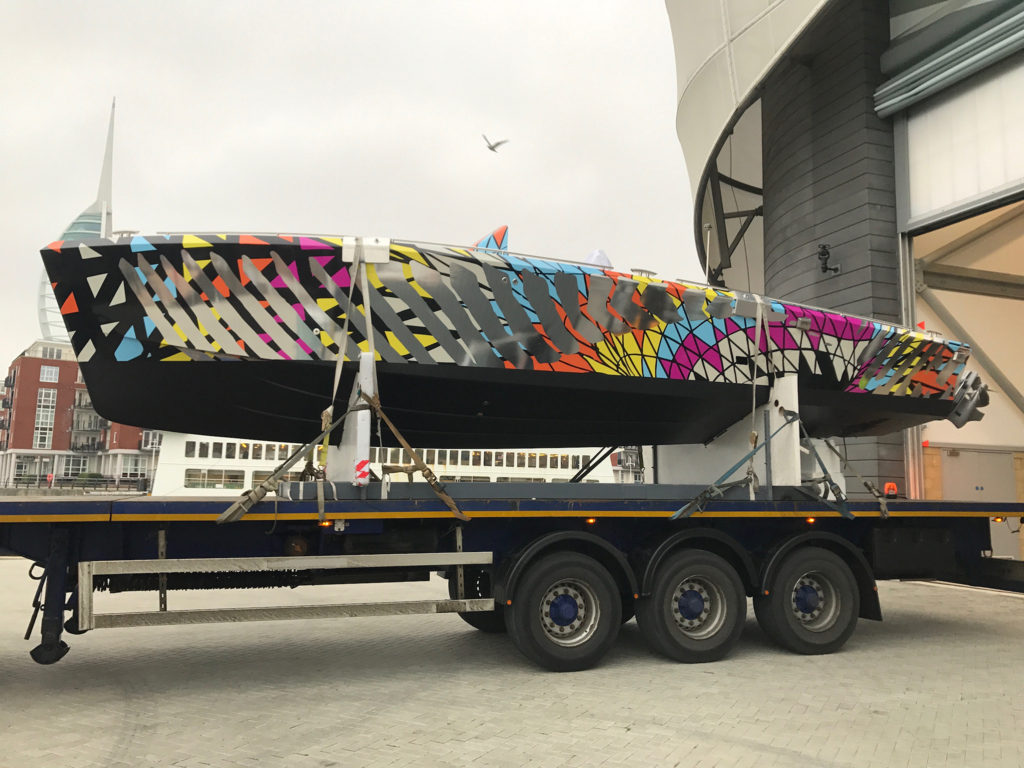 Antony Sheriff, Executive Chairman of Princess Yachts confirmed:
"We pride ourselves on creating yachts of exceptional design and quality. Now, working together with BAR Technologies we are thrilled to be working on a brand-new fully carbon fibre yacht that will deliver an exhilarating experience through bold innovation and cutting-edge technology. While we cannot reveal more at this point we are confident this entirely new class of yacht, which is one of the most exciting and revolutionary products Princess has developed will become this year's most sought-after product."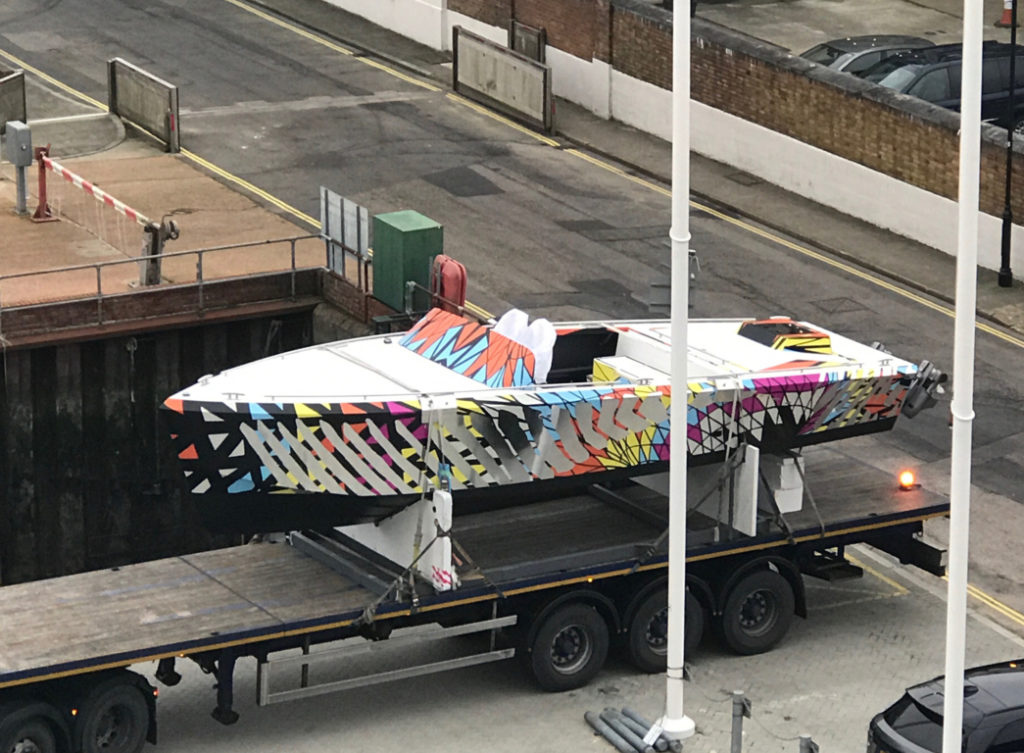 While specific information on the boat isn't yet available, it was spotted in Portsmouth in 'dazzle camouflage' – an eye-catching pattern designed to confuse the eye and disguise the yachts features. The bold camouflage seen in the spy photos of the development test boat was created by Katie Sheppard from the Plymouth College of Art, who was among 20 students on the BA Printed Textile Design and Surface Pattern course that competed to design a new version of Dazzle for Princess on this exciting project as part of their curriculum.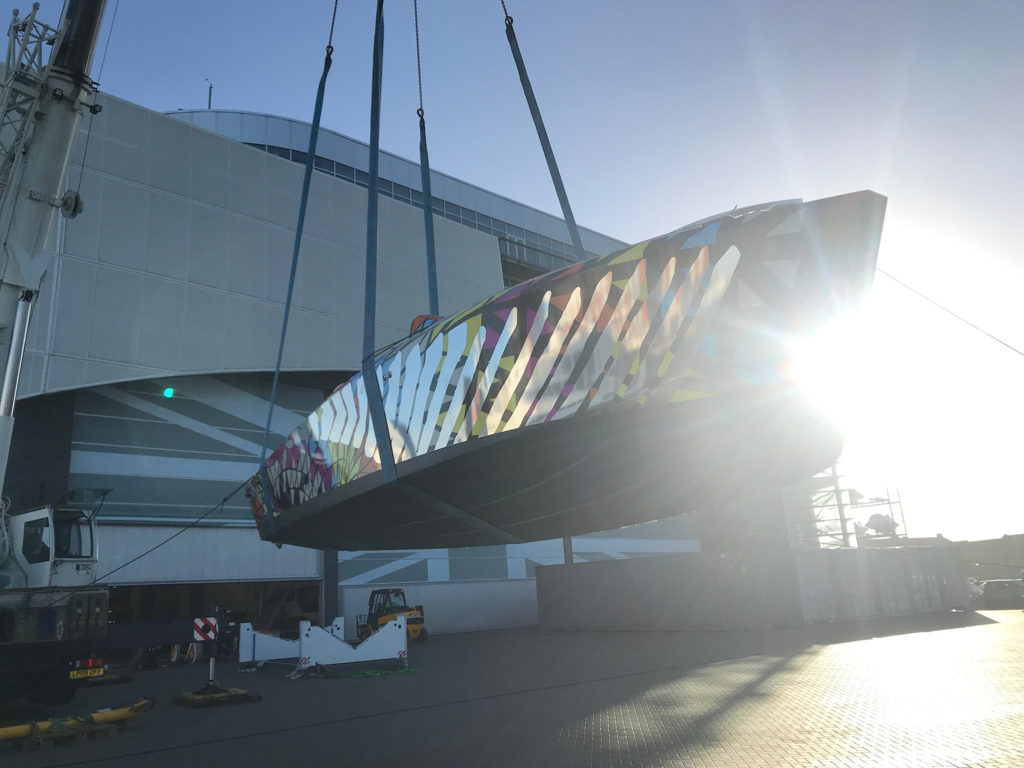 Dazzle was originally conceived of by Norman Wilkinson for early 19th century Naval vessels, featuring a specific geometric pattern that confused rather than concealed. These original dazzle camouflaged Royal Naval vessels were created in Plymouth – at the very same site where Princess creates its award-winning luxury yachts today.