Wally has recently announced the sale of the fourth unit of the WallyCento series.
"Cruising in comfort at the speed of the fastest maxi racer and racing at the highest level of competition  is the dream of every passionate yachtsman" explains Luca Bassani, Wally President and founder. "WallyCento is the first and only super yacht making this dream come true. I am very happy to see owners who share my view of the development of the maxi racer-cruisers, building up a good WallyCento fleet."
The wallycento#4 is developed by Mark Mills of Mills Design, introducing in Wally a new naval architect:
"We suggested Mark to the client because I was impressed by the performance of the Maxi72 Alegre –continues Luca Bassani– Since the first meetings, we shared with him the same visions of the innovations that can be applied to this type of yachts like the cutting-edge deck layout that combines our flush-deck with bulwark introduced in 2006 with Esense, with the ramp deck of Alegre, perfectly reflecting the Wally DNA of improved functionality".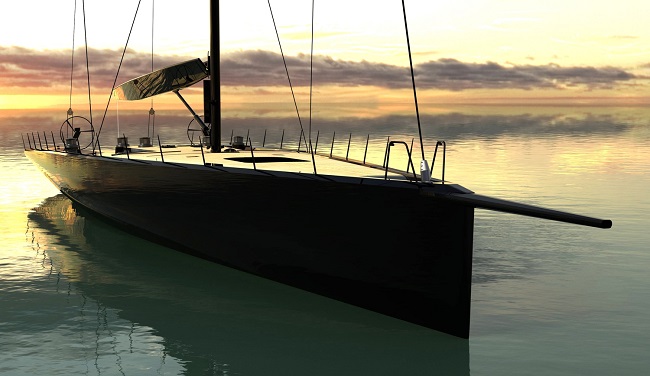 "Mills Design was very pleased to have been chosen to design wallycento#4 –adds naval architect  Mark Mills – Asked by the client to produce the most refined high performance solution to the box-ruled wallycento cruiser-racer, we assembled a team of specialists with the most open minds to review the options and create something special."
"Significant progress has been made in a number of areas –explains Mark – one of the first targeted for improvement was optimisation of the layout with the structure to reduce structural weight, improve hull stiffness, and centralise the significant machinery weights to reduce pitching inertias.  The hull shape exhibits a combination of low drag in lighter conditions and increased stability in more wind that makes her more versatile than previous generations."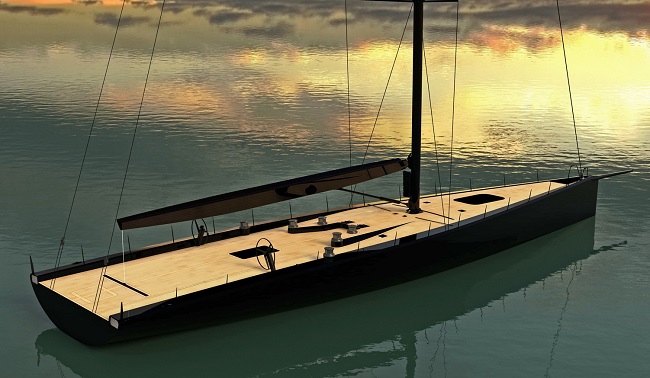 "Deck development is another significant thread, combining the simple sleek aesthetic that Wally agreed with the client with a functional race-able layout encouraging quicker easier manoeuvres –further describes Mills. Drawing on the ramp deck first seen on Alegre, this geometry was developed firstly to fit over the interior accommodation mandated by the wallycento rule in the most efficient way possible, while providing an easier deck on which to operate".
The wallycento#4 will be delivered in June 2017, in time for the second part of the Wally Class racing season.
[divider style="dashed" top="20″ bottom="20″]