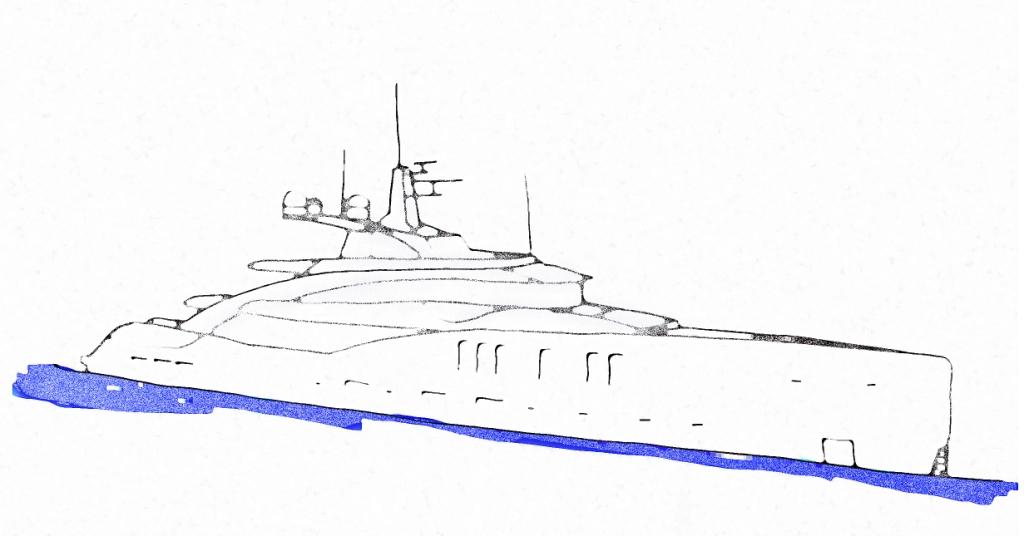 ISA Yachts, a brand of Palumbo Superyachts, announces the sale to a European customer of a new bespoke 66-metre project to be built in Ancona. The yacht's exterior lines are created by Vallicelli studio while interiors are designed by Pinto: the two names already created something exceptional in the past, the timeless icon called M/Y Okto. Naval engineering is by Palumbo Superyachts.
With steel hull and aluminum superstructure, ISA Custom 66 metres will be characterized by a dynamic profile with the typical ISA's hallmark of the three arches connecting the decks. In addition, at beach club level the easily opening platforms will create a large living area equipped with gym, lounge and spa.
"This new construction is the result of the constant work that our shipyard has undertaken since 2016 when we acquired the Ancona facility together with the ISA brand. Excellence is our ultimate goal in everything we do and I would like to thank all the clients who have placed their trust in Palumbo Superyachts and all the commercial and production teams who work alongside me on a daily basis. We have many exciting challenges ahead of us and we will face them with the concreteness that has guided and distinguished us up to now", comments Giuseppe Palumbo, Founder and Sole Director of Palumbo Superyachts.
Currently under construction at Palumbo Superyachts shipyards, there are two ISA 80m, two ISA 66m, one ISA 45m, a Columbus Custom 50m with hybrid propulsion, three Columbus Atlantique of 43m and 47m, one Columbus Crossover 42m and four EXTRA models of 26m, 30m, and 40m.