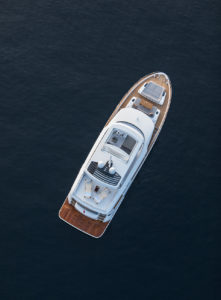 [dropcap]T[/dropcap]he new boat show season is about to start. Next weekend the international premium boat show, Boot 2019, otherwise known as the biggest water sports trade fair in the world, will open its door to its international public and will celebrate its 50th anniversary (19-27 January). This will be a milestone edition in the history of the show, which will also see the return of Prince Albert II of Monaco, 25 years after from his first official visit. The Monacan Prince will be presenting the second boot Düsseldorf "ocean tribute" Award on January 21.
Among the catch-the-eye novelties this year, visitors and professionals can not miss the opportunity to dedicate their attention to the new version of the succesfull Sirena 64. The new model is in fact ready to wow the boot Düsseldorf in its new version styled by the world renowned Dutch designer Cor D Rover.
With currently 12 units produced and sold so far, Sirena 64 has been designed by Frers Naval Architecture & Engineering for naval architecture, exterior design and engineering. The first version has had the interior design by Spadolini Design Studio. Cor D Rover is already an important signature for the group, collaborating with the Turkish shipyard in the development of the interiors of the new flagship, Sirena 88, introduced to the superyacht market (initially as Sirena 85) at the Miami Yacht Show last year.
Sirena 64 boasts unparalleled exterior and interior spaces and comfortable livability. In terms of fuel and water capacity, it is designed to really offer "real" Long Range cruises, with a consumption efficiency 20% higher than direct competitors. Its Class A design gives high seaworthiness at all sea conditions and efficient hull guarantees high max speed.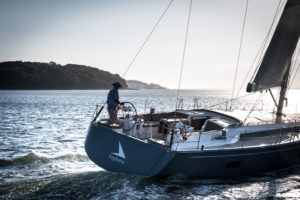 Sirena Marine will also showcase Euphoria 54, the first born in the Euphoria range designed by one the world's leading yacht designer German Frers. The model continues to be a great success and is getting ready to return on the stage of the Boot Dusseldorf 2019 in great style.