[dropcap]d[/dropcap]uring the Monaco Yacht Show 2017, Sinot Exclusive Yacht Design presented Nature, a 120 meter concept yacht that offers a new perspective on yachting and transcends the traditional parameters of status and grandeur. Nature is a full custom design with a holistic approach that combines beauty and functionality in a groundbreaking way.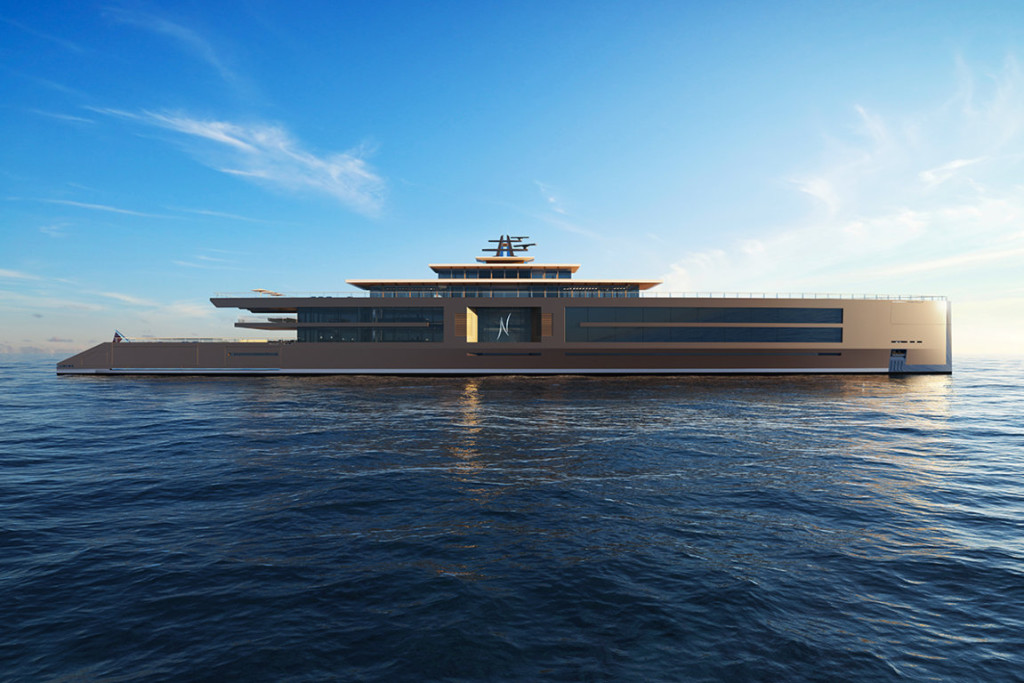 Nature provides a platform to experience and enjoy the natural world and the beauty of the environment, without relying on luxury and convenience. The dedicated design team of Sinot Exclusive Yacht Design took full advantage of the geometrical lines and shapes that form the basis of our natural surroundings. As a result, Nature becomes one with its environment and everybody aboard Nature will immediately feel the freedom to be who they really are.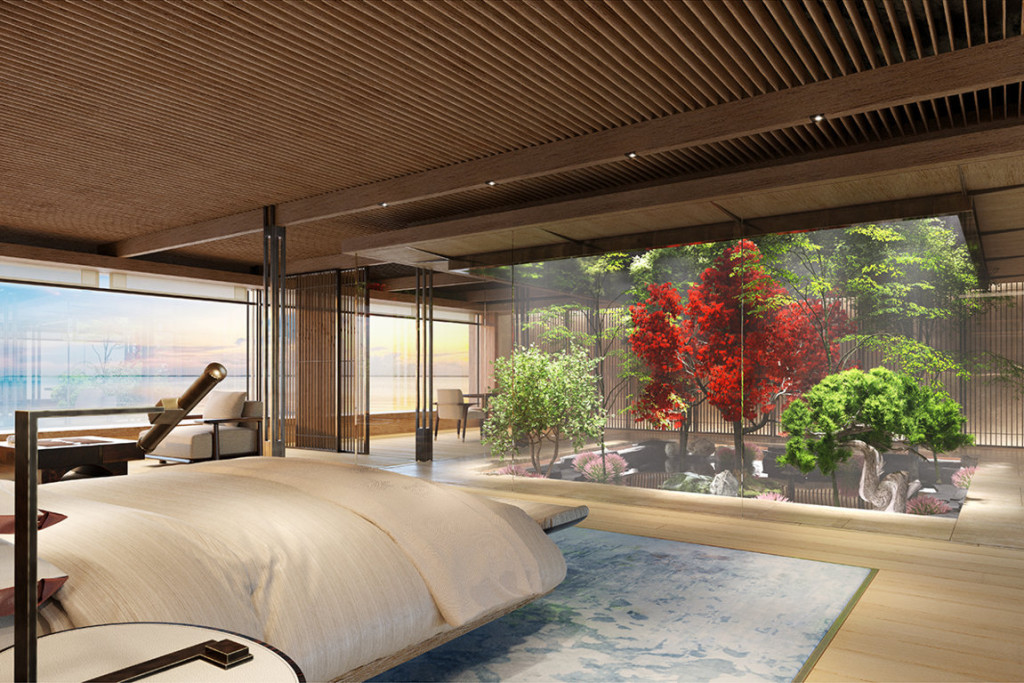 Due to the intelligent layout, the thoughtful routing and the fully-customized furniture, Nature is extremely functional while offering the most desirable yachting amenities, such as 8 luxurious state and VIP rooms and a strikingly spacious Owner's room, a luxurious Spa deck, gym, and swimming pool at sea level – as well as a spectacular circular staircase, winding from the Owner's deck up to the 900sqm+ Panorama deck.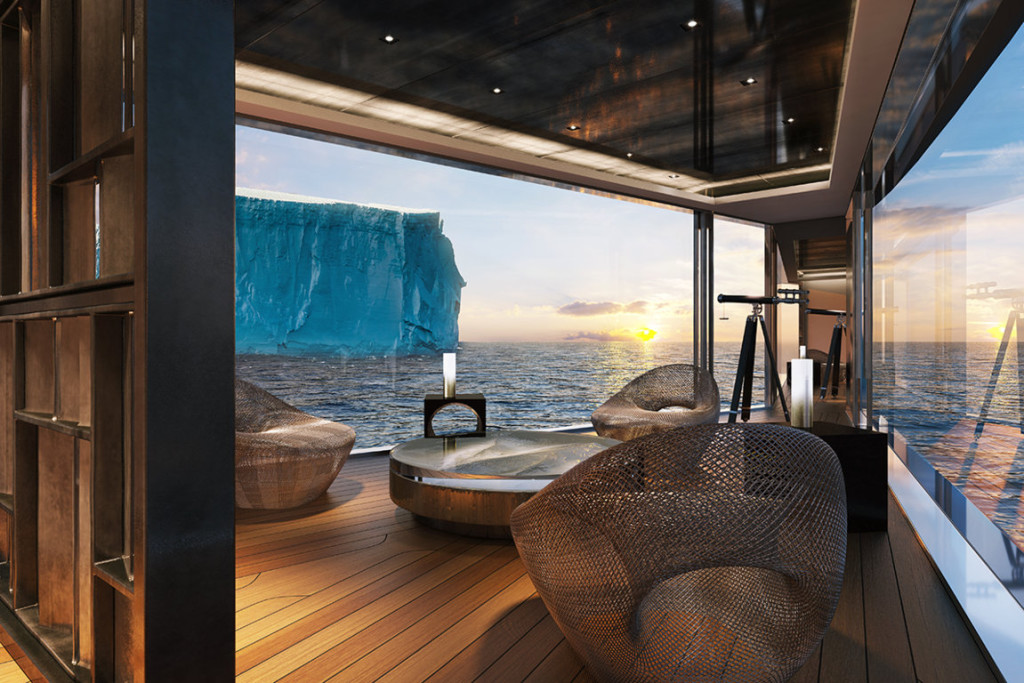 The essence of Nature is epitomized by the fully-functional Inner Garden, equipped with state-of-the-art climate control technology. Another striking detail is the upper deck observatory at the bow, which is unique by design and function. Its spectacular conception featuring two floor-to-ceiling windows eliminates all borders between nature and Nature, offering an incredible outlook for those on-board.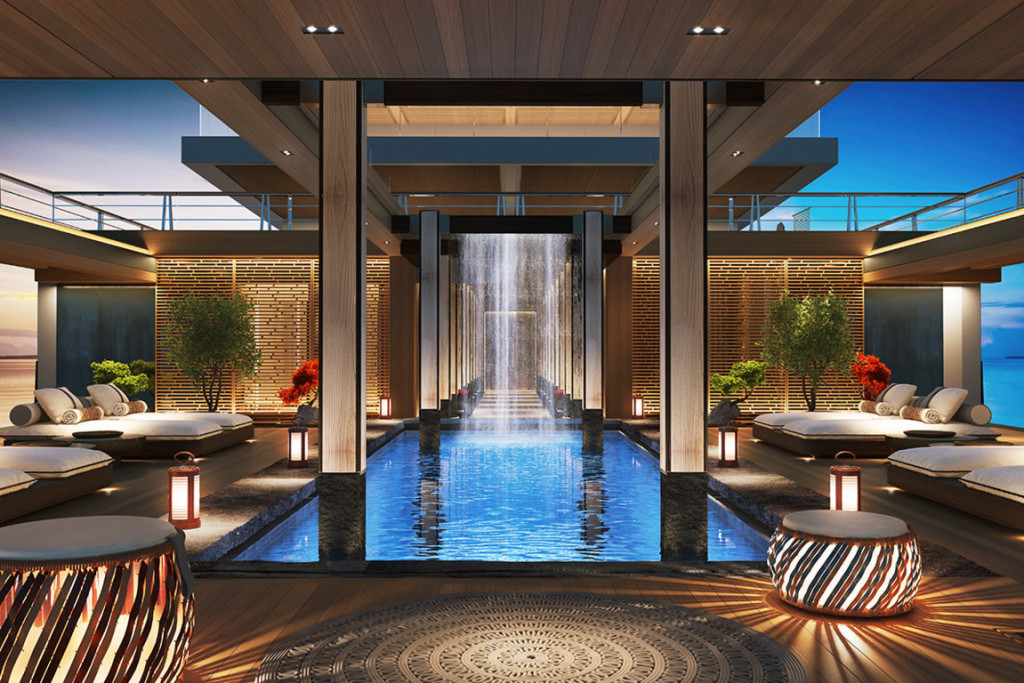 Nature is all about balance: between technology and nature, natural and artificial light, crafted detail and natural grandeur, the inside and the outside, beauty and functionality, openness and privacy. Nature is above all functional, which enables the owner to enjoy both leisure and business, large parties and privacy, small trips and endless journeys.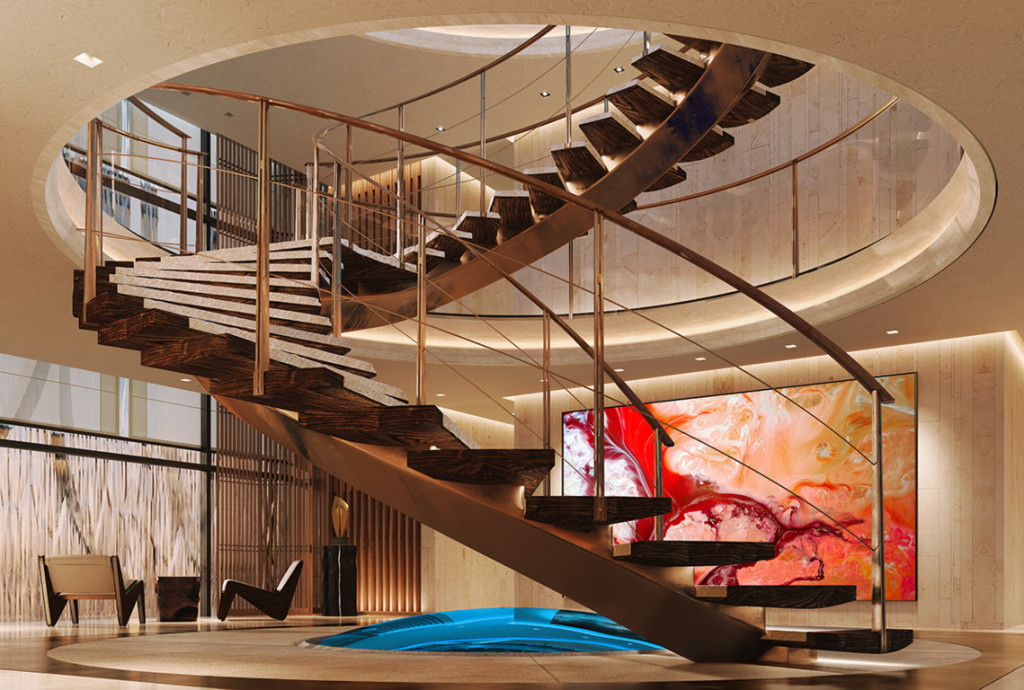 Sinot Exclusive Yacht Design is well known for developing concepts yachts that are both technically and aesthetically elaborate, and tested throughout. The cooperation with the best naval architects ensures technical feasibility, and the smart design gives the future Owner all opportunities to enrich the concept according to his wishes and dreams.