[dropcap]P[/dropcap]ride, greed, lust, envy, gluttony, wrath, and sloth. Unfortunately, it is unknown whether behind the yacht's name there are stories about "deadly" sins or not. But for sure it is not about greed. Stories about capital vices are always the most exciting, especially those related to the world of megayachts, products made "to flex testosterone levels or camouflage the innate sense of insecurity with an outward sign of vanity", as stated the Financial Times in one of their recent article about mega-rich people and their habits.
Yesterday La Spezia saw the launch of the new flagship built in the new production site recently acquired by the Italian shipyard Sanlorenzo. The new 52-meter, christened "Seven Sins" is the first unit of the new 52Steel line, which will debut in a world premiere at the next Monaco Yacht Show.
To the ceremony, the owner, a Belgian billionaire, invited family and friends and allowed the whole Sanlorenzo workforce, who contributed to the building of the first 52Steel over the past 2 years, to participate in the event.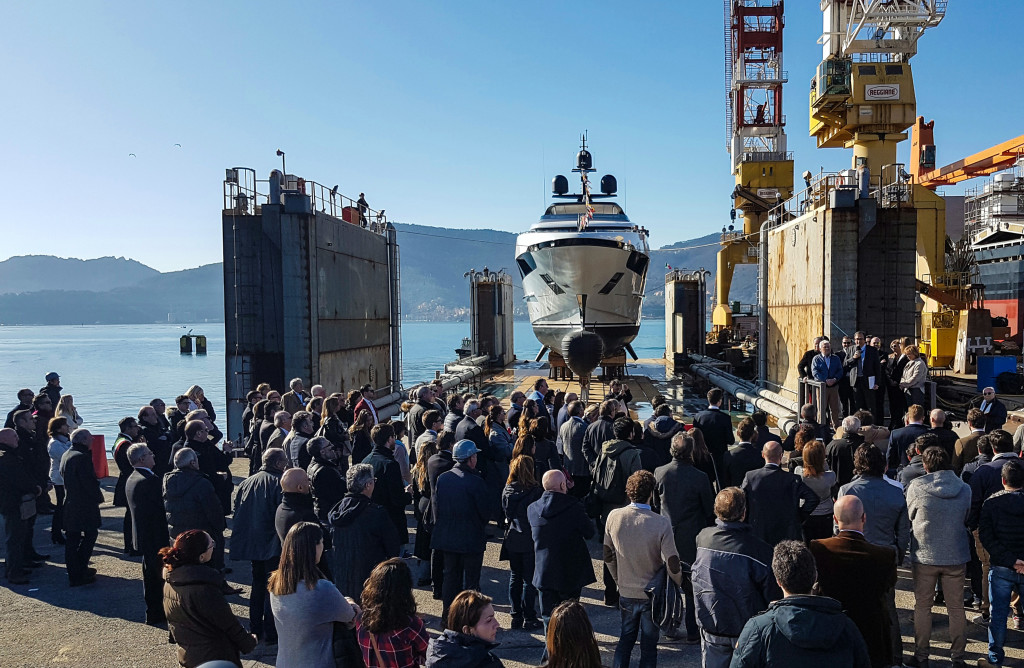 The yacht belongs to the creations by the dedicated Sanlorenzo Superyacht division. Built in metal, it was sold by Sanlorenzo Spain, the Brand Representative based in Palma de Mallorca. The Italian design studio Officina Italiana Design has the merit both of the exterior and the interiors lines.
The production site is exclusively dedicated to the design and construction of superyachts in metal from 40 up to 80 meters in length and currently, other important projects are under way: the second and third units of the 52Steel models, three units of the 460Explorer (42 meters in length) and the first 64-meter superyacht, 64Steel, that in the very near future will become the new Sanlorenzo flagship.
[divider style="dashed" top="20″ bottom="20″]
Images from the concept