SX88 is the acronym of the new 27m motoryacht, the first model of a full range that will span from 72' to 104'. Sanlorenzo presents its latest innovation: the new SX88, a new concept of crossover motoryacht. Among its unique and distinguished keys that make the yacht original and innovative, we find:
Grp hull and carbon fibre superstructure
Semi-displacement hull tested in the Wageningen (Holland) tank test to optimize the performances in the different speed range, up to 23 knots
Open stern to fulfil the different functions of garage, beach club, and sport activity area
Two main deck layouts: open space or Owner's cabin
One steering position on fly bridge, that can be closed and air-conditioned
Advanced building process made on the open hull
Highest environment sustainability attention thanks to the use of low impact materials and process.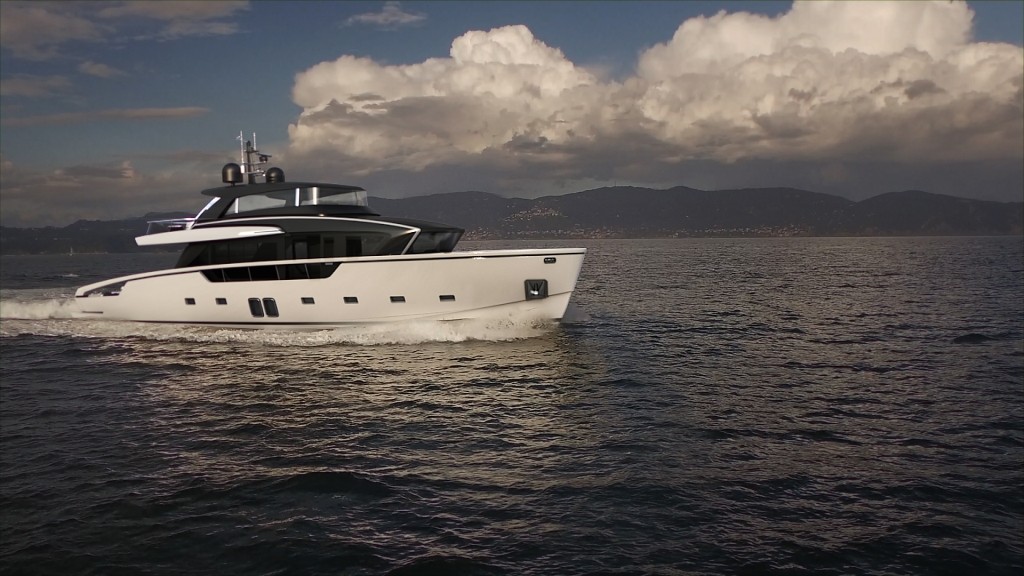 A particular attention was given by Sanlorenzo to the environment sustainability, with a specific care and sensibility to the environment where the yacht is operating and the one where is built. SX88's construction process is based on low environment impact procedures and materials developed and tuned by Sanlorenzo. Thanks to the combination of high power lithium batteries with new lighting technologies, low consumption systems, efficient thermal insulation assured by the special new insulating glass fit on the windows, SX88 can use all the services on board for 4 to 8 hours at "zero emissions". Because of these features Rina awarded SX88 with the Green Class.
This innovative and advanced motoryacht was conceived in house by Sanlorenzo's stylists, led by Luca Santella, yacht designer, developer of the Bluegame range of motoryachts and crowning his career with this yacht. SX88, moreover, is benefitting from the creativity of Officina Italiana Design's Mauro Micheli and Sergio Beretta, who poured even more elegance to the her exterior design. On the first unit the interior decoration is cared by the famous Italian interior designer Piero Lissoni.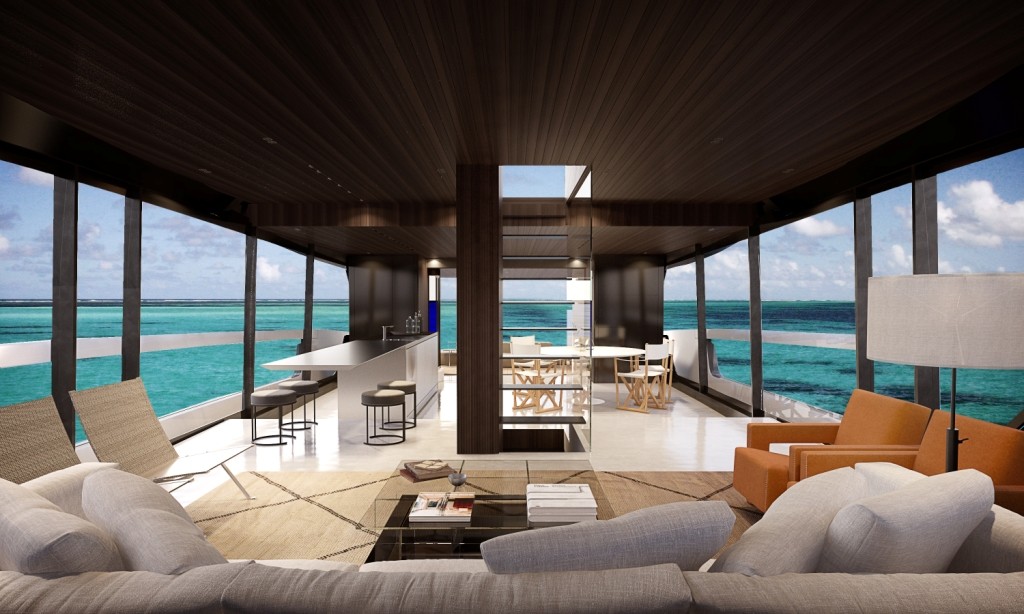 By using a totally innovative solution, Piero Lissoni re-interprets the concept of space inside the boat, which develops in a single, continuous setting from stern to bow, with an open kitchen, beside the dining room, followed by a living area with no interruptions between interiors and exteriors, thanks to wide glass walls facing the sea: "I keep picturing boats, even very large ones, as if they were lofts, that is very open, highly liveable spaces, which make it possible to be in contact with what's around us".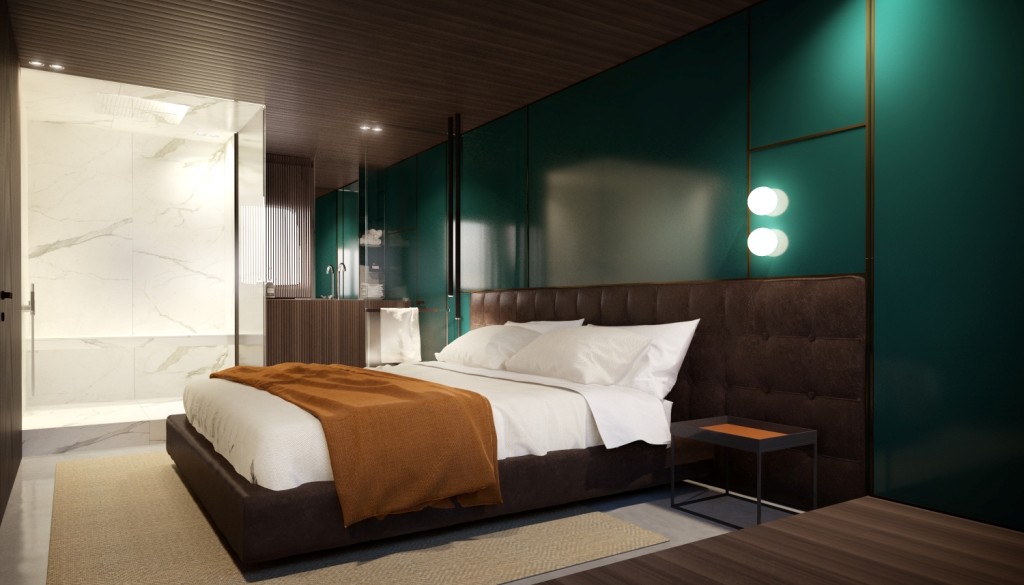 A "social" boat which offers a new way to live life on board. On the basis of the profile of this 27-metre vehicle, Piero Lissoni handles shape and function to create some sort of wide, tall sea-loft, with no rigid separations between the internal parts, thanks to a flexible layout: after the basic pattern has been determined, the project makes it possible to choose several modules, from the most extreme variation, an open space solution which represents the project's primary code and that will be presented in Cannes, to other variations where some parts are closed. A space that can be easily modulated to fulfil every client's desires and which, for the very first time allows to decide where the master cabin must be set up.
Piero Lissoni's stylistic sign also emerges in the choice of furniture, which is a triumph of contamination: design ideas, icons of great masters, objects from the East and objects trouvés mix up to provide the setting with a domestic flavour. A key factor was the counter-current decision to not adapt furniture to space but to arrange it freely as in a home setting.
The model will be officially presented next September at Cannes Yachting Festival.